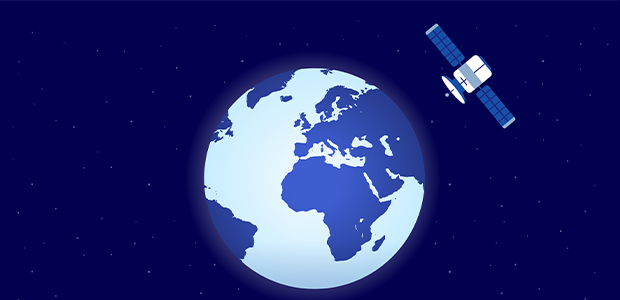 Solestial Secures Phase II SBIR Funding from NASA
Solestial, the space-oriented solar energy enterprise, recently declared it has secured an £849,954 Phase II Small Business Innovation Research (SBIR) contract from NASA.
This follows a £149,987 Phase I contract awarded in January 2023. The contracts emanate from SBIR Ignite, a nascent pilot scheme aiming to bolster US startups with commercially promising technologies to fuel research, development, and economic expansion.
The 18-month Phase II contract will back the development of pioneering 50-kilowatt (kW) class solar array wings, leveraging Solestial's silicon solar blanket innovation to craft arrays surpassing any previously constructed in size, yet with lesser mass and maintaining competitive efficiency. Collaborating with Opterus Research & Development, the project aims to construct an economical deployment system for these state-of-the-art, ultrathin, flexible solar blankets.
Stan Herasimenka, Solestial's Co-Founder and CEO, commented on the necessity for such technological advancements: "The forthcoming private space stations and lunar bases will necessitate vast power supplies, and the market lacks affordable, scalable solar solutions for such demand. Our cost-effective, lightweight solar blankets will address the size, cost, and production constraints, fuelling extensive spacecraft and surface infrastructure. Partnering with Opterus, we're set to turn this vision into reality."
Opterus will contribute its novel Retractable-Rollable Mast Array (R-ROMA) system, a patent-pending structure that will incorporate Solestial's solar blankets to create an advanced deployable solar array system. This collaboration aims to overcome the current limitations of solar array technologies in size, cost, and mass, targeting an output of 50 kW and 200 W/kg array-level specific power, whilst curbing costs and boosting manufacturing capabilities.
Solestial's initial SBIR Ignite contract was pivotal in fostering the essential technologies for a functional prototype of the silicon blanket technology. The subsequent Phase II grant will finance the engineering design of a full-size 50 kW solar array and space trials of a scale model.
Erik Pranckh, Director of Business Development at Opterus, expressed enthusiasm about the joint venture: "Our advanced deployment systems are an ideal match for Solestial's lightweight solar blankets. This collaboration is geared towards generating the powerful, cost-effective, new-generation solar arrays crucial for space expansion."
This Ignite award is the ninth of its kind for Solestial, which has amassed nearly £4 million in contracts from agencies including NASA, the National Science Foundation, and the US Air Force.