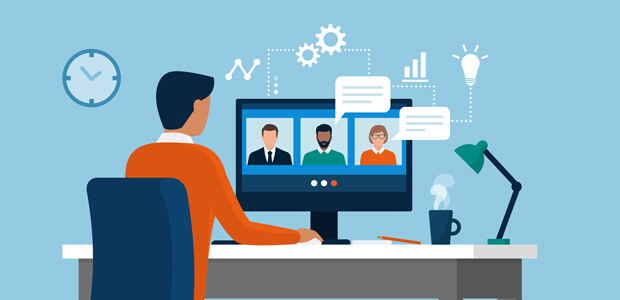 Software sets out to humanise social interaction as COVID-19 continues
ZING, a new video calling platform, has launched with the aim of making video calling more natural, fun and closer to real life human social interaction. The ZING platform is designed to encourage more natural interaction amongst colleagues, particularly on social video calls, as the ongoing COVID-19 crisis extends the time people are told to work from home.
ZING offers built-in games such as Who Am I? and Two Truths and a Lie to add an element of fun to video calls, helping to break the ice and eliminate awkwardness. ZING also enables users to break out from the main group chat and move fluidly between different groups within a team in order to more closely replicate a real social environment.
ZING hosts can also randomly assign participants to groups to encourage team bonding and improve connectivity. End-to end encryption ensures security is comparable with mainstream video platforms.
Matt Bittlestone, Founder at ZING, commented: "COVID-19 means half the country is currently working from home, according to the ONS. Working from home means video calls - and lots of them. Video platforms have become a great way for everyone to stay connected, but after sitting on calls all day, many people are tired of spending their evenings on Zoom or Teams as well. Or, when they do try to use these platforms for socialising, it quickly descends into work chat.
"ZING has been designed to replicate the end of the working day - leaving the formal office 'meeting room' behind and heading to an environment more akin to the 'pub'. It's a way to put a little fun back into office socials and improve company culture, especially with new lockdown measures coming into play.
"The line between work and play has become so blurred during the pandemic that employers are risking staff burning out. Research suggests that nearly half of managers are afraid their staff are at risk of burnout due to the pandemic. We built ZING to provide a place separate from work where people can socialise and have fun with colleagues, as well as help draw the line under the end of the working day."