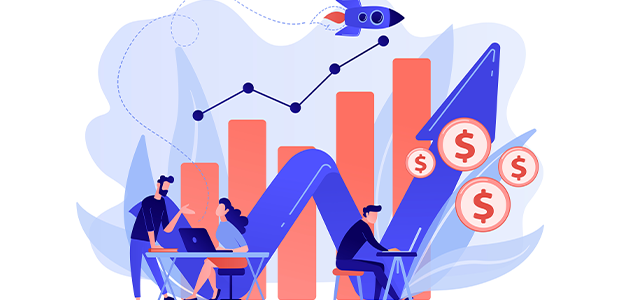 Social media is top sales generator for UK small businesses
A quarter (28%) of small businesses in the UK are now generating more sales from social media than from any other channel, including e-commerce and bricks-and-mortar stores, according to research from BT.
Yet, despite the widespread uptake of social media as a sales tool, one in five (21%) entrepreneurs are concerned that they lack the digital skills to help them get the best results for their business out of social platforms.
In a bid to help the UK's smallest enterprises better leverage the business benefits of social media, BT has teamed up with business influencer and YouTube star, Patricia Bright, to offer expert guidance on how to use digital marketing, and tailor strategies to use social media in an impactful way.
The campaign also comes as BT celebrates supporting more than one million entrepreneurs through its Skills for Tomorrow programme, which provides free digital skills training, courses, resources and mentoring for any small business in the UK.
BT's study investigated social media strategies used by more than 500 small businesses in the UK and found that Meta-owned platforms are the most important for revenue-hunting entrepreneurs. Almost a third (30%) of those asked said Facebook was the primary social media channel they use for sales generation, followed by Instagram (18%), Twitter (10%) and TikTok (9%).
Social media is also seeing a growth in popularity compared to other marketing tools used to generate sales, with a quarter (25%) using organic/non-paid social media to increase income, and 22% using paid social media posts. These are both being used more widely than other digital tools like direct email marketing (18%) and SEO (15%), and more traditional tactics like partnerships (11%) and leafletting (11%).
Behind the times
While many entrepreneurs have turned their expertise in social media into a competitive advantage, some admit to feeling overwhelmed by changes to rules, algorithms, and consumer habits. One in five (21%) feel "behind the times", 16% feel "stressed", and others feel "anxious" and "confused" when they think about how to best use social for their business.
These feelings often come from the frequent changes to advertising rules, the complexity of paid social performance and making the most of customer data. Facebook Marketplace, TikTok and Instagram shops all help businesses reach new audiences and convert sales within social media sites, yet guidelines and algorithms vary across platforms – which is leaving many business owners feeling left in the dark.
Digital skills plea
More than half (58%) of small business owners say they would benefit from digital skills training, and even more (60%) wish this support had been offered to them while at school.
When discussing which skills they need most help with, almost a quarter (24%) would welcome support in targeting the right audience online, one in five (21%) would like a hand understanding social media and creating a brand online, while a 19% are calling for more advice on wrapping their head around cyber security – something that can have a catastrophic impact if not implemented correctly.
Teaming up with Patricia Bright
Digital creator, Patricia Bright, knows only too well how social media can create more opportunities for business owners and supercharge growth. Having launched her own YouTube channel while studying at university, Patricia harnessed the brand-building benefits of social media and grew her following organically, using her platforms to earn revenue through partnerships. Now Patricia has 1.2 million followers on Instagram, she encourages business owners to make the most of free online courses, like those offered by BT, to equip themselves with the skills that will enable them to create better online content and use social media to attract new customers.
Patricia Bright, Entrepreneur and Influencer, said: "Digital marketing skills are now a 'must-have' for small business owners so that they can grow awareness and build stronger relationships with potential customers. Getting started with social media for your business might seem daunting at first but there's now more support available to entrepreneurs than ever before. I learned first-hand that investing time to foster a strong social media following can put you in touch with new customers directly and showcase your services and products more clearly, building a powerful brand image and reputation."
Chris Sims, Managing Director of Small and Medium Enterprise at BT, said: "Some of today's most successful businesses were built on social media. Over three quarters (76%) of today's business owners rely on social media platforms or an online presence to drive sales. At a time when business owners face rising costs, social channels can offer small businesses a competitive advantage: helping them reach, and engage with, new audiences – and ultimately drive sales. As well as providing the digital foundation to help them grow, our role at BT is to help the nation's small business owners keep."
Maria who runs a popular hair salon, Maison Style, in Southwest London, spoke about her own journey with Digital Marketing "When I first considered using digital marketing to advertise Maison Style, I didn't know where to start. There's just so much to cover and learn, which can be a bit overwhelming – our Instagram channel is one way in which we promote our salon, but it's difficult to find the time to focus on finding new customers when you're running a salon. Patricia has inspired me to get better at using social media to grow my business and use the powers of social media to find new customers."
Stacey Kehoe, Founder of Brandlective Communications, a BT customer who has benefitted from the free digital skills courses, explains: "With so much uncertainty around the economy, it can be hard to feel like you have control over your business. However, preparing yourself through training is a great way to stay ahead, ensuring you have the necessary skills to move forwards. Get out there and learn new skills – who knows where it could take your business."