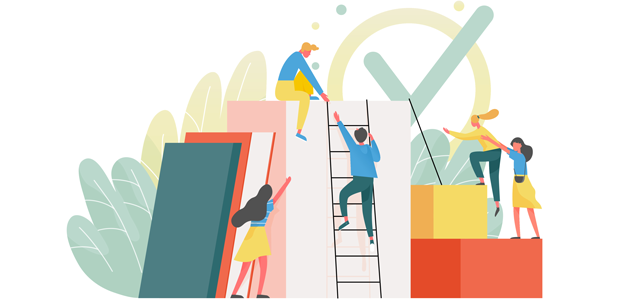 SME fleet telematics specialist ranked 20th fastest-growing tech company
SME fleet telematics specialist, Vimcar, has been ranked the 20th fastest-growing technology company in Germany by global professional services network, Deloitte.
Deloitte's Technology Fast 50 2020 recognises those technology businesses balancing growth and expansion while also adjusting their organisational structures. The Fast 50 honours companies that manage to meet these criteria and have built the foundation of their success on new technologies.
Deloitte ranked businesses by average percentage revenue growth over the last four financial years, with Vimcar recording a 380.67% increase during the period. In that time Vimcar has raised more than 20 million euros over two rounds of investment and quadrupled the number of vehicles connected by its products as it fast approaches 100,000 installations in Germany, Austria and Switzerland, with customers including Allianz, Zalando, Ford and Adecco.
Today Vimcar's employee headcount stands at more than 160, with annual recurring revenue in excess of 15 million euros, and more than 2.5 billion miles have been driven by vehicles running its SaaS plug-and-play fleet telematics solutions to date. The company has also this year begun its international expansion with the introduction of its Fleet Geo product to the UK market in August.
Moving forward, Vimcar's vision is to continue to lead the market for fleet solutions for SMEs in Europe, with one million connected vehicles as its next target, while maintaining a focus on promoting sustainable business mobility with the move to e-fleets. It also plans further international expansion in 2021, launching in France and broadening its product offering in the UK.
Andreas Schneider, Co-founder and CEO of Vimcar commented: "Achieving such sustained growth over the last four years is testament to the dedication and commitment of our team in delivering market-leading products and services which take the effort and cost out of running fleets for SMEs, and in giving the best level of service to bring customer success. We look forward to continued growth as we approach 2021, with further expansion into Europe and our continued focus on helping SMEs create and maintain sustainable fleets."
Founded in Berlin in 2013, Vimcar has one clear goal - to redefine fleet management for European SMEs by digitalising the company car of the future. Vimcar has quickly established itself as Germany's leading and most-trusted fleet management software provider, with its SaaS telematics solutions covering all aspects of fleet management, including cost and document management, outlier analysis, CO2 reporting, real time vehicle tracking, theft warning and route planning. With an emphasis on easy-use, affordability, and strong customer support, Vimcar's products are perfect for fleets of 1,200 vehicles, particularly for smaller businesses with no dedicated full-time fleet manager.