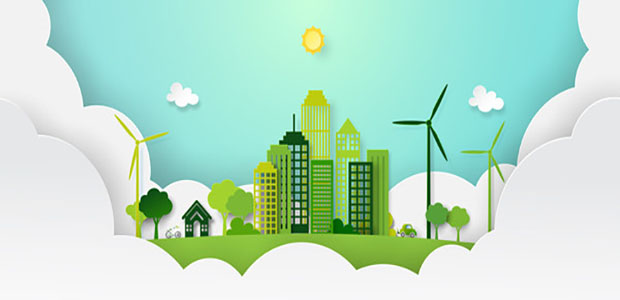 Smart collaboration can help startups avoid 'greenwashing' and 'greenhushing'
Large-scale global events such as last year's COP26, are an opportunity to take stock of how far we've come, and more importantly the mountain we still need to climb, in the fight against climate change. Events like this also act as a catalyst for both encouraging action and changing the way in which we think and talk about those actions - in other words, evolving our communication around sustainability. 
Back in the early days of climate change awareness, companies and governments were applauded for taking even small steps to becoming more environmentally conscious. Quite quickly however, the public cottoned on to those seeking to make reputational easy wins and divert attention away from unsustainable practises and the term 'greenwashing' was born - describing the exploitation of popular concern in order to increase profits or achieve self-interested aims. 
Of course it's quite right that people and organisations (no matter how large or small) should always be prepared to be held accountable and back up eco claims with real results and tangible evidence. However, on the flip side of this, one of the buzzwords flying around the Glasgow event last year was 'greenhushing' the interesting but rather concerning practice of keeping quiet about sustainability plans and measures, due to the fear of being accused of 'not doing enough'. 
Either tactic is far from ideal and those in the public eye are learning - sometimes the hard way - of the need for robust, innovative and authentic action and communication regarding sustainability credentials. This can be far easier said than done however and for companies, it's something that both big businesses and SMEs need to consider carefully going forward, in order to avoid falling into the twin traps of 'greenwashing' or 'greenhushing'. 
In my experience working with brands and companies, collaboration is a powerful and often overlooked way forward on the path to making a real difference to both people and the planet, as well as helping organisations to reach their full potential. Partnerships between large companies and startups can be particularly successful, because each party can provide complimentary elements and skills that the other needs. Larger corporations have the clout, scale and experience that comes from being in business for years, whereas startups can provide agility, innovation and a much needed fresh perspective.  
In every industry, from fashion to food to transport, there are examples of these partnerships and when it's done right, the results can be extremely compelling. Two great companies who are doing just this, include CitySwift, a startup which provides AI tech to bus operators such as National Express to help them provide more efficient, greener and safer travel for passengers; and Thriftify, which enables both local charity shops, and larger organisations such as Oxfam, to sell products online through a single portal. This helps charities to reach a far wider audience who would consider buying second-hand instead of new and encourages the adoption of planet friendly behaviour, increasing the amount of money going to good causes. 
In both of these examples, existing organisations and services have benefitted hugely from collaborating with startups and embracing new technology in order to make a real difference. Thriftify, for example, estimate that consumers using their site last year, saved around 36,700kg of C02 from the atmosphere and 11.9 million litres of water, by buying used clothes and books instead of new. Similarly, Cityswift, via its AI solution, is helping National Express to optimise 150,000 passenger journeys per day in the UK, tackling issues such as overcrowding and encouraging people back on to greener forms of public transport, reducing city traffic congestion and emissions. 
As these examples show, when it comes to taking real action and creating lasting change, big business needs to look beyond its own four walls and be open minded to the ambition and energy smaller companies can bring. Similarly, for startups and SMEs to provide tangible results and have a real impact, it often pays to partner with corporates who take sustainability seriously and want to use their considerable influence for good. 
In this way, both parties can make a tangible difference and avoid the pitfalls of 'greenwashing' or 'greenhushing' and the negative backlash that can result from either practice. The alternative is to collaborate and build on complimentary experience and expertise to the benefit of both people and the planet - the results are then likely to speak for themselves.