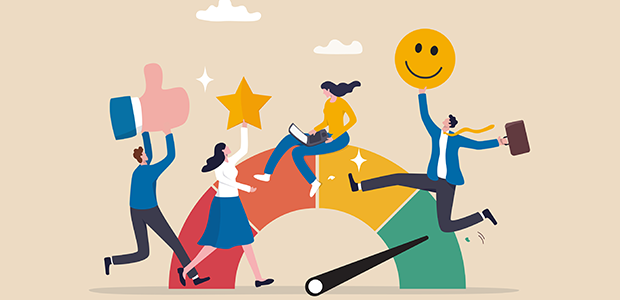 Small business growth planning hits 3 year high
The proportion of UK small businesses working on specific initiatives to secure business growth has reached its highest level for three years - with 71% of enterprises working on specific strategies to improve their future prospects - according to new research from Novuna Business Finance.
Furthermore, across five industry sectors – manufacturing (86%), construction (75%), agriculture (74%), hospitality, IT/telecoms (74%) and finance/accounting (70%) – there was also a three-year high for the percentage of small businesses investing resources to support specific growth initiatives. In medical services (58%) and real estate (60%) small businesses were least likely to be committing to growth action plans.
What small businesses are working on to secure future growth this summer:
At a time when businesses across the country have been hit hard by the cost-of-living crisis, soaring inflation and a series of interest rate hikes, cost control was the key area where small businesses leaders were focusing attention to get their enterprises fit for growth.  Keeping fixed costs down remained the top priority for 58% of respondents - (little change on 57% at the start of the year) - followed by improving cash flow (30%) and being much stricter on chasing late payment (hitting a three-year high at 26%). Reducing headcount remained an important focus (21%) – but this was down from its 28% peak in Q1 2022.
For those looking to invest in their growth capabilities, the data revealed a 12-month high for the percentage of small businesses looking for help to fund new equipment (18%). Linked to this, 12% of small businesses were re-assessing their funding arrangements with lenders. This was particularly pronounced in three sectors - agriculture (18%), media (18%) and hospitality/leisure (14%). Reviewing funding partners also emerged as a significantly bigger issue in the north – with 29% enterprises in the North East and 14% in the North West prioritising this, compared to 11% of enterprises in the South East or South West (12%).
The prospect of securing growth by expanding overseas into new markets hit a three-year low at 17%. Compared to much higher figures through 2016 and 2017 (consistently ranging between 25%-28%), the research suggests a disruptive legacy of Brexit on many UK small businesses.
Jo Morris, Head of Insight at Novuna Business Finance said: "Our tracking research has revealed that the percentage of small businesses predicting growth (31%) has been resilient in its consistency for three consecutive quarters. This new piece of research offers a clue on what might be next. If business owners are working on future growth initiatives now, we should see an uplift in the overall proportion of businesses reporting growth during the autumn and winter months.
"We also note from the research that, beyond cost control, many enterprises are looking to invest in new equipment and to review their funding relationships. At Novuna Business Finance we are a specialist alternative to high street banks for small businesses – and we are committed to supporting established enterprises that are working on strategies to adapt, grow and fulfil their potential despite the enormously challenging context."