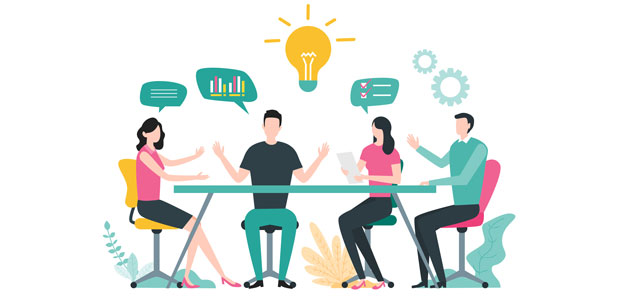 Six startups announced as solutions to help public services 'Build Back Better'
GovTech venture firm, PUBLIC has announced the six innovative startups selected to participate in the 2020 GovStart programme -  the UK's only startup growth programme dedicated to supporting promising new technology companies to scale across Government and the public sector.
This year's cohort was chosen from more than 100 applications, and includes companies with immediately scalable solutions to challenges PUBLIC has identified as priorities for the public sector over the next year.
With the COVID crisis continuing to drive a radical shift in how citizens and businesses interact with government, public services are under pressure to identify new and innovative ways of delivering for their citizens. Officials will need to secure greater impact in the face of significant operational challenges posed by COVID and limitations on available resources. 
Here, innovative technologies developed by the private sector will be essential to recovery; the six companies selected for GovStart will play a crucial role in helping Government to capitalise on tech-enabled efficiencies in services that have emerged as a result of the rapid move toward a digital economy.  Their technologies will help to keep momentum behind increasingly digitally-enabled public services that are improving citizens' lives.
PUBLIC's Director of Programmes, Mark Lazar, said: "Government and public bodies have faced an unprecedented strain as they were forced to find new ways to deliver their services during the pandemic. Over the last eight months, technology startups and entrepreneurs have stepped up - proving that they had the tools needed to close this gap. 
"Now the challenge is to learn the lessons from this transformation, to work out what has worked and hasn't and to make sure that startup's technologies continue to be a pillar in Government's plans to 'level-up' the economy. I am firm in my belief that our latest cohort of companies each have their own important role in this, and we look forward to supporting them in doing so."
As increasingly difficult policy and planning decisions have to be taken, the value of real time, actionable data and insight has become more important than ever. With this in mind PUBLIC is delighted to be able to support ZenCity and Coplug.
Zencity

uses advanced AI to provide local government agencies with actionable insights about their communities' needs and priorities based on discourse in digital channels

Coplug

has developed SidM Systems, a powerful spatial analytics digital platform that supports services and infrastructure planning across cities.
With the pandemic forcing people to spend ever more time online, PUBLIC has identified Samurai Labs as a practical tech solution for public bodies working to combat threats in the online harms space. Samurai Labs is an online safety company keeping children and online communities safe from cyber violence, sexual predators, suicidality and other threats - before any damage is done.
Finally, uncertainty around a remote economy has led to transformation of service provision in individual sectors; Healthcare, mental health and wellbeing, and the future of work have rapidly emerged as areasin which procurement and development of new technologies and systems by the Government will be essential.
To this end, GovStart will work with the following companies, helping them to scale their technologies and identify areas where they will be of most value to public bodies in tackling these issues:
Alcuris

's Memo: an assistive technology platform that prolongs the independence of older/vulnerable individuals, provides reassurance of their wellbeing to friends and family as well as actionable insight to local authorities and care professionals.

TympaHealth

are the developers of a mobile ear health clinic which combines high definition otoscopy, hearing screening tests, and ear wax removal, onto one portable device.

Deployed

is a productivity platform, supporting users to write performance focused Statements of Work (SoW) with Suppliers.
As it has for 32 startups in previous years, GovStart will offer the selected companies support and guidance to work with public sector bodies at central and local level. The programme also operates in Germany; a further cohort of startups working to solve issues faced by the German public sector will be announced shortly.