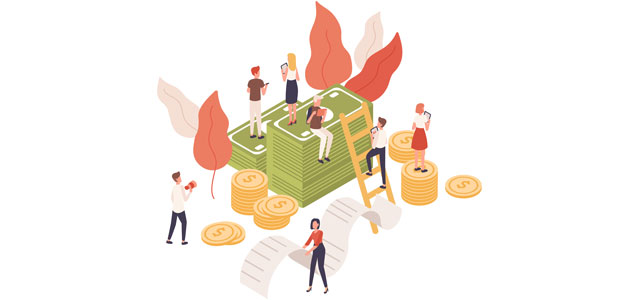 Six in 10 SMEs relied on accountants for pandemic survival
Small businesses are heralding accountants' increasingly critical role in keeping them running since COVID-19 arrived, considering them to be among the 'key workers' of the post-pandemic economic recovery according to new research.
The study by global small business platform, Xero found 43% of small business (SME) owners said that their accountant has been crucial to their pandemic survival, with 37% saying that their accountant helped them retain staff during the height of the lockdown.
However, while one third (32%) of SME bosses turned to their accountant for business advice when COVID-19 struck, 34% turned to government websites and resources and 15% turned to friends or family.
Almost half (45%) of small businesses said their accountant is more important to their business than ever before, while 14% said they have turned to an accountant for the first time. Meanwhile, 38% of SME owners said they have built closer relationships with their accountants in recent months.
More than half (58%) named their accountant as their most trusted business advisor, assisting in areas such as business advice and planning for the future, with 61% saying their accountant supports them in areas they struggle with or are baffled by.
VAT (37%) and payroll (30%) were two areas in which SMEs felt particularly supported by their accountants, with 70% saying they felt most supported in the area of tax returns. To help accountants help their SME clients further with tax compliance, Xero has launched Xero Tax, a cloud-based tax and accounts production solution which provides increased visibility and efficiency when filing for clients.
Darryl Swift, CEO of small business, Impact Research, said: "Our accountant has been crucial to us, helping us make quick decisions on what to do next as a business. Thanks to them, we have been able to plan for various scenarios. The pandemic has meant that we now have a closer relationship than ever, and they're really embedded in our business."
Pamela Phillips, Co-founder and MD at accounting firm, de Jong Phillips, said: "Accountants aren't just number-crunchers - they're essential business partners. We've been helping clients interpret the ever-changing rules around furlough and the government support initiatives. Digitising and automating operations has helped save time spent on accounts as well, allowing us to spend more time on providing business advice."
Gary Turner, Managing Director of Xero said: "Behind every resilient small business there's a hard-working accountant. They have played such a huge role in saving, and often transforming, small firms adapting to the pandemic. Accountants and bookkeepers are the unsung heroes of our recovery and their importance has never been greater to individual businesses and the British economy."
Xero Tax offers a single end-to-end workflow for statutory accounts and corporation tax returns, simplifying the process for accountants. Accountants and bookkeepers can use it at no extra cost if they are signed up to Xero's partner programme. For more information on Xero Tax click here.
KEY WORKERS IN THE ECONOMIC RECOVERY FROM COVID-19
Delivery drivers / postal workers

Technology firms

Accountants / bookkeepers

Political leaders

Mentors / business coaches