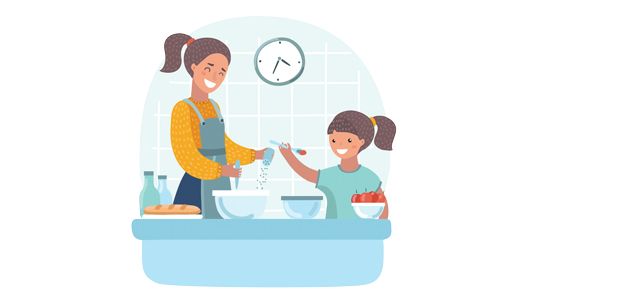 Single parent business owners share their tips on setting up a business
New research by Hitachi Capital Business Finance has explored the challenges businesses led by single parents face. The research surveyed more than 300 single parent business owners asking about how they started their business, running their business day-to-day, and plans for the future. Their responses were benchmarked against a nat rep sample of 1,466 business owners. 
Highlights from the research:
Single parent business owners start out with significantly less: the amount of money single-parent owners were putting into the business to get it going in the first two years was roughly four fifths of the average business (£8,785 versus £10,836). 50% started their business with less than £5,000 (vs average of 44% nationally)
It's not about the money: single parent business owners were three times as likely to start a business for better work life balance than to make money (44% vs 15%). Meanwhile, half were driven by the desire to do you something they love.
They are among the most accommodating bosses: 32% offer additional holidays to staff (vs average of 25%), and 30% offer flexible working arrangements (vs average of 27%), 18% offer job-shares (vs av 12%).  This group is also the most likely to remember their employees' birthdays (24%). 
They work an hour and a half longer each week than the average business owner: 63% of single parent business owners work more than the standard 35-hour week. One in 10 say they do a 50-hour week, while 4% say they do a 60-hour week. 
They plan to keep going, and going…: one in two (52%) single parent business owners say they will 'never stop' working, at least in a part time capacity. When asked, 32% said they had no clear plans for their business in the longer term but foresaw themselves working well beyond their retirement years (65%), with over half (53%) saying it's because they love their jobs.
Ten tips for single parents thinking of starting a business, by single parent business owners
From a series of one-to-one interviews with single parent business owners, Hitachi Capital has compiled the tips and advice for other single parents who may be thinking of starting a small business.
It is not a weakness to ask for help: You don't know until you ask is what they often say, so take this on board, and don't be afraid to ask friends and family for their helps and support. It makes strong business sense to ask for help, whether that is for childcare, help around the house or simply showing their support by  posting and sharing on social media etc – if it gives you some breathing space to focus on the business, it will reap rewards in the longer term.
Be patient, it takes time to grow a business: The average small business takes at least 2-3 years to start being profitable and 7-10 years to grow significantly. Don't be hard on yourself if it seems to be going slowly. Rely or lean on friends and contacts as much as you can and talk to people in your network. The concept of 'selling', may also be a difficult one to get your head around, but there are so many online resources to help you with this, tap into them an learn a new skill. 
Put your children first: 40% of single mum business owners set up on their own in order to achieve a better balance between work and family. It is easy to forget that when you are trying to juggle business and children. Learn to accept that in order to get the right balance, you will have to work around their timetable, even if just for the short-term i.e. school hours, nap times etc.
Build a network of trusted specialist advisers around you: Even if it is a little at a time, have a broad plan in place that includes an idea of how the business will grow and what expert advice may be needed at every point in that plan.
Use resources where available: Join the Single Mum's Business Network 

https://singlemumsbusinessnetwork.com

, and websites such as Enterprise Nation 

https://www.enterprisenation.com

 and 

https://www.hitachicapital.co.uk/business-finance/asset-finance/business-resource-centre/

. The majority of online resources are free, and they provide invaluable support via workshops and networking events around the country.
Have a few contingency plans in place, just in case! When plan A doesn't work, have a plan B, C and D so that if one plan fails you have another! It is all too easy to put all your eggs in one basket, but to do so is to ignore the fact that all those eggs may fall one day, fall out of the basket and crack on the floor!
Podcasts are a great way to kill two birds with one stone: listening to a podcast whilst doing daily chores can be a great use of time. Janet Murray's podcast is excellent and free and really useful for small businesses looking to start up.
Trust your gut instinct: Do the right thing. If anything feels wrong, it most probably is.
Don't get caught up in the need to compete with other brands: There is always enough business for everybody, believe in yourself and set your own goals – that confidence will carry you through.
Stick to a work life balance: The average single mum business owner spends up to 44 hours a week working, compared with the national average of 35, with one in 10, saying they regularly find themselves working a 12-hour day. Whilst single mum business owners are adept at managing to work these hours around their children, in order to be happy and healthy, it is important to recognise when to switch off. Time management is key for productivity, as is a good night's sleep!
Joanna Morris, Head of Marketing & Insight at Hitachi Capital Business Finance, commented: "Taking the bold step to go out on your own is hard. However, for single parents, the playing field is far from level and the challenges are that much greater. Our research shows that, despite the odds being stacked against single-parent business owners, most have a genuine love for their businesses they run, driven by unrivalled passion for what they do, and plan to continue growing their businesses long into the future. The key for any entrepreneur thinking of starting a business is to learn from others who have been in the same situation who can help navigate the demands of running a small business.
"More broadly, at a time of unprecedented anxiety and market uncertainty, understanding the outlook from small businesses has never been more important. We need to look beyond industry sector or size to fully appreciate the variety of ways small-business owners are thinking and reacting to current issues. Hitachi Capital Business Finance understands that every single business owner faces a variety of challenges – some unique to them. Tailoring a service that acknowledges this is key to helping them to grow in the long term."