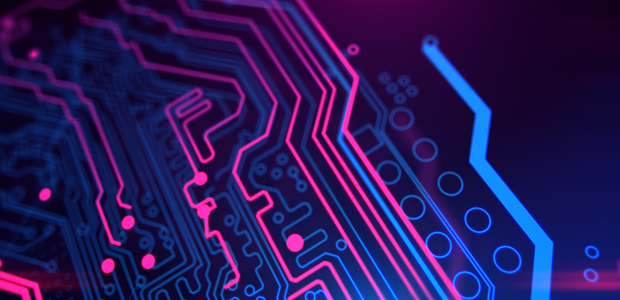 Simplifying the design process of custom electronic circuits
After being incorporated only two months ago, new kid on the block Circuitbuilder is a new web-based platform which aims to simplify the process of purchasing custom electronic circuits.
Also a finalist of the Subcon Launchpad awards, it provides an easy-to-use interface for engineers and non-engineers alike to discuss their design with an experienced Electronic designer, and then allows them to see the progress of their design in real-time.
Circuitbuilder, based in Chippenham, although is very new on the startup scene has some big plans as an engineering design consultancy and is focussing on the use of machine learning to solve real-world problems.
Q&A
When were you launched? 
CircuitBuilder was incorporated in March 2019, and is due to launch in June this year.
How many people are working for the company?
Currently one (me!) though I will hopefully be building the team up over the coming year.
Sum up what your company/product does in one sentence
CircuitBuilder is a platform to allow engineers and non-engineers alike to spec their own custom electronic circuits and have them professionally designed, built and sent directly to their door.
Why is it unique? 
CircuitBuilder removes many of the hurdles involved in the traditional routes to designing custom electronics providing a modern, intuitive interface. We provide a highly cost-effective solution with unparalleled oversight during the design process, resulting in high quality PCB designs in no time.
What problem does it solve? 
Hiring good engineers is difficult and getting harder. Using the CircuitBuilder platform means you don't have to - you can outsource the design process whilst still retaining the same transparency and oversight as if the engineer was sat in your office.
Do you have any clients using the product? 
Not yet, we are still pre-launch. 
What are your growth plans? 
We plan to grow rapidly by building up a global network of engineers to carry out much of the design work, whilst also hiring our own engineers to provide in-house expertise for reviewing all work produced on the platform. Within the next 12 months we plan to hire several engineers as well as support staff to build up the headcount from one to over five.
How have you funded the innovations behind your development? 
The platform is partly self-funded and has also been supported by a grant from Innovation Bridge.
What is the investment climate like for start-ups? There are many options for start-up investment though most focus on those who have some market traction already and are investing for growth. The opportunity for funding very early stage companies is a little more limited, but programmes such as Innovation Bridge (funded by the EU Redevelopment Fund) do exist and are an excellent opportunity for early investment. 
What government / quango agencies have you used? 
As above - Innovation Bridge
What was most appealing about being part of the Launchpad? 
The opportunity to meet with a large number of companies from a range of sectors was the most appealing factor - since CircuitBuilder is relevant to many industries it is very useful to be able to speak with companies of all areas to determine where best to focus our initial marketing.
What would it mean to you to win? 
It would be a fantastic opportunity to gain valuable exposure to a variety of key stakeholders in a wide number of industries.
Who would be the dream advisor?
If I had to choose, someone along the lines of Nathan Seidle founder of Sparkfun Electronics.