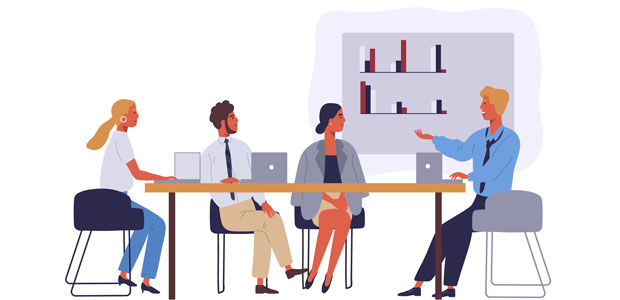 Silicon Valley Comes to the UK announces 2020 Scale Up Club list
Silicon Valley Comes to the UK (SVC2UK) has unveiled its list of the high growth technology businesses joining the 2020 'Scale Up Club', which celebrates the most ambitious and promising companies in Europe.
Over 50 companies have been named in the 2020 Scale Up Club roster, including global medical network Air Doctor, social enterprise Beam, which helps the homeless secure employment, business finance marketplace, Funding Options, SaaS language analytics platform, Relative Insight and greentech pioneer, Green City Solutions.
With a total of over 3,300 combined employees worldwide and a combined revenue of £185m in 2019, this year's Scale Up Club cohort spans some of Europe's most innovative and competitive sectors, including urban (26%), life sciences (17%), and technology (17%).
Companies led by female entrepreneurs also make up over a third of this year's Scale Up Club list, including Rachel Carrell, Founder and CEO of Koru Kids, Veera Johnson, Co-Founder and CCO of Circulor and Katya Linossi, CEO and Co-Founder of ClearPeople.
The 2020 recruits join previous Scale Up Club alumni such as TransferWise and SkyScanner, with 2019 newcomers including Elvie, Trouva and The Drum. Alumni are recognised as some of the UK's top technology businesses, with 797 Scale Up Club CEOs and founders supported in total by SVC2UK since it launched in 2006.
Now in its 14th year, SVC2UK selects a group of the fastest growing companies to join the Scale Up Club each year. Members are invited to attend the flagship CEO Summit on Wednesday 11th November, accessing knowledge, insight and mentoring from top innovators and business leaders from the US and UK.
Mentors lined up for 2020 include David Hornik (August Capital), Rahul Vohra (Superhuman), Anthony Fletcher (Graze), Sahar Hashemi (Skinny Candy), Jenny Gove (Google), Sherry Coutu CBE (Founders4Schools) and Saul Klein (Local Globe). A series of workshops are delivered throughout the CEO Summit, mentoring Scale Up Club members to reach their growth potential.
Janet Coyle, Managing Director for Business, London & Partners said: "As we bring together the global tech community for SVC2UK this week, we are proud to recognise over 50 companies who are driving change and innovation. These companies are testament to the resilience and creativity of tech companies in the UK and we celebrate them for all that they have achieved in the face of adversity this year. It is now more important than ever that tech hubs around the world come together to promote greater inclusivity in the tech ecosystem and to drive progress as we look to build back better from the impacts of the global pandemic."
Tania Boler, CEO and Founder, Elvie said: "My involvement with the SVC2UK community has played a fundamental role in my entrepreneurial journey. Over the years I've attended some amazing events as both a speaker and a Scale Up Club member and I've made incredible connections with inspirational business leaders in both the UK and US. SVC2UK has helped me to grow as a female founder alongside supporting the growth of Elvie to the point where I am now expanding into new markets in the US and China."  
The full list of Scale Up Club entrepreneurs can be seen here.