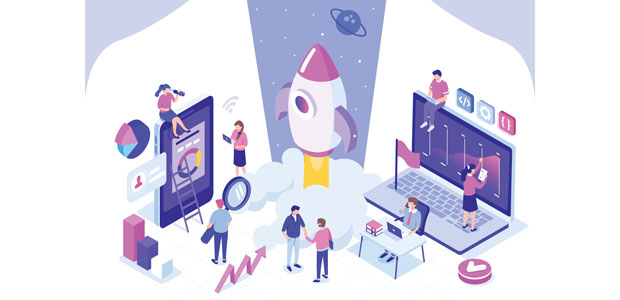 Silicon Valley and London: Uniting global tech hubs to solve global challenges
From the ongoing pandemic and climate change to the fight for greater inclusivity and diversity across society, the world is currently facing a number of social and economic challenges.
As we gathered investors, entrepreneurs and policy makers from the UK and the San Francisco Bay Area last week for the 14th Silicon Valley Comes to the UK (SVC2UK) digital event series, it felt like there has never been a better time for global business ecosystems to share ideas and tackle challenges together.
Technology hubs such as London and Silicon Valley are natural partners for collaboration. Both are built on a culture of innovation and entrepreneurship. They are melting pots of international talent, home to some of the best problem solvers. Each provide unrivalled access to networks, investors and accelerators.    
All these ingredients have helped the UK and Silicon Valley to produce some of the most profitable, game-changing companies.
Should these innovative businesses, and the investors that fund them, be focused solely on making profit? The resounding conclusion from last week's SVC2UK event series is - making profit does not have to come at the expense of simultaneously benefiting society.
The majority of our speakers agreed, companies with a focus on profit with a purpose are what society needs more of right now.
While the ongoing global pandemic has brought challenges for businesses across the world, it's also demonstrated the power of technology and innovation in helping us to solve complex problems at scale.
Technology has helped us to work remotely, stay connected with friends and family and keep us entertained. And it's not surprising that we are turning to science and technology to come up with a solution to suppress COVID-19.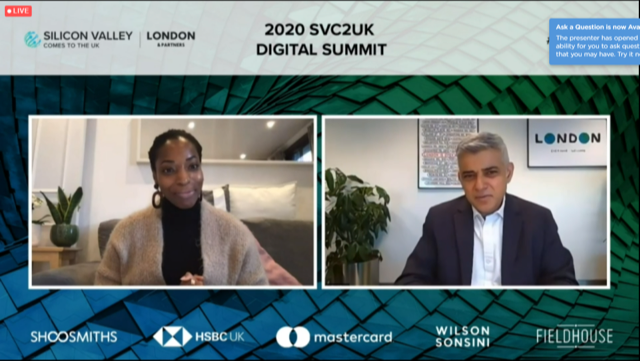 We've seen many examples of entrepreneurs that have pivoted or changed their business model to face a new COVID challenge. From virtual classrooms and doctor appointments to gin distilleries producing hand sanitiser, 2020 has been the year that showed the world what organisations can achieve when they put their minds to it.
In addition to some of the fantastic technological advancements brought about in response to the pandemic, global technology hubs are also producing an increasing number of purpose-driven companies, promoting solutions for worthwhile causes such as clean energy, mental health & wellbeing and gender diversity - to name just a few.  
In fact, according to research published by Dealroom and London & Partners to coincide with SVC2UK, London and San Francisco are home to two of the largest impact tech startup clusters in the world. With additional findings showing that global VC investment into impact tech companies has grown by over 280% in the past five years.
These figures not only suggest that investors see a promising future for impact tech companies but that they believe it is possible to match profit with purpose.    
Investment directed at impact tech companies is just one part of the jigsaw puzzle. If we are to achieve a more fundamental shift towards building a better future, we need policy makers, entrepreneurs and investors on both sides of the Atlantic to encourage the growth of purpose-driven companies.
We believe that global technology hubs such as London and San Francisco have an important role to play. Within these truly international business hubs, you have access to the decision makers, regulators, companies and networks in one ecosystem.   
Last week's SVC2UK demonstrated, the power of bringing the right people together even virtually helps to create long lasting relationships and opportunities to collaborate.  
So, as we look ahead to the next ten years, it's vital we continue to strengthen connections between London and the Bay Area.  
Working together, we are optimistic the technology community can collaborate and produce solutions required to tackle the biggest global challenges we face today. After all, entrepreneurs have long been the world's best problem solvers.
Written by Sherry Coutu MBE, Angel Investor and Founder and Chair of SVC2UK and Janet Coyle, Managing Director of SVC2UK and Managing Director at London & Partners.
Signed and endorsed by:
David Hornik – General Partner, August Capital
Alexsis de Raadt St. James – Founder and Managing Partner, Merian Ventures
Michael Shepherd - Managing Director & Co-Founder, GrowthPoint Technology Partners
Nicole Quinn – Partner, Lightspeed Venture Partners
Raina Kumra – Partner, The Fund LA and CEO, Juggernaut