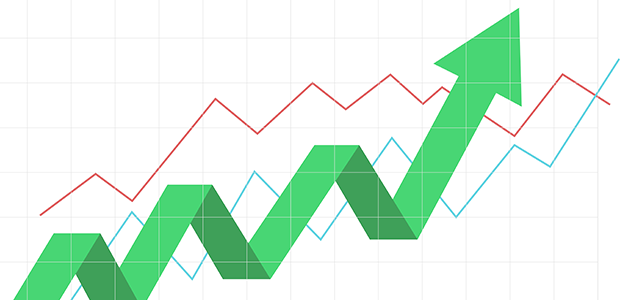 Significant DACH region VC funding uptick
NGP Capital, the global venture capital firm, has announced the results of its deep dive into the DACH startup ecosystem investment landscape. Comparing data from the beginning of Q1 (January) 2020 up to the end of Q2 (June) 2023, NGP Capital's analysed over 3905 companies and 5644 funding rounds from across Germany, Switzerland, Austria, and Liechtenstein, to show the latest trends in startup fundraising, dealmaking, and exits from across the region.
NGP Capital's analysis reveals that encouraging signs of stability began to emerge this year (2023), with VC funding levels in the DACH region returning to pre-2021's 'fundraising bubble' levels. In Germany, venture funding in Q2 2023 reached $2.9 billion, which is only 25% lower than funding in Q1 2022, when Russia began its invasion of Ukraine, and the global economic downturn started to affect VC funding levels.
Despite the global venture funding reset, ten DACH-based businesses have joined the unicorn club since 2022, with two reaching the $1 billion valuation mark so far this year (2023). Interestingly Berlin is home to five out of the ten new unicorns, while Scandit, an NGP Capital portfolio company, and other's ongoing success showcases the strength of Zurich's university spin-out and deep tech ecosystem.  
The research also reveals the following key insights into startup investment trends in the DACH region:
DACH based generative AI startups attracted more funding ($248 million) in Q2 2023 than they did during the whole of 2022 ($210 million).
Germany's startup funding levels are stabilising. After a 54% decline in startup funding in Q1 2023 compared to Q1 2022, Q2 2023 ended with a smaller 41% decrease compared to Q2 2022. 
Germany's funding levels also dropped less than other European markets of a similar size in between the first half of 2022 and the same period in 2023. With Germany experiencing a 37% slowdown, compared to France and the UK, who saw declines of 54% and 40% respectively.
DACH-based travel, food, and health-tech startups have thrived during the first half of 2023. With funding in travel (+52%), foodtech (+38%), and health and life sciences (+5%) all seeing noteworthy funding increases compared to levels in the first half of 2022.
Germany continues to dominate DACH region VC funding, with 72.0% of the total venture funding in the DACH region invested in German startups, compared with 23.4% in Switzerland, 4.0% Austria, and 0.6% Liechtenstein.
Christian Noske, Berlin-based Partner of NGP Capital, comments: "In an era of rapid technological advancement and entrepreneurial spirit, the DACH region has established itself as a powerhouse within the European startup ecosystem. With a rich tradition of engineering excellence and a rich pool of talent, the DACH startup ecosystem is flourishing and attracting international recognition and investment.
"While startups in the region face hurdles such as a funding slowdown, regulatory complexity, access to growth capital and talent retention. It's also important to remember that previous downturns have been key drivers behind some of the world's most successful businesses. Adversity often breeds innovation. At NGP Capital, we expect to see strong consolidation through acquisitions in the next 12 months and an increase in fundraising activities for Series A/B for the rest of the year."
For more than a decade, NGP Capital has had a front row seat in witnessing the evolution of the DACH region's ecosystem, having backed leading category creators such as GetYourGuide, Scandit, ANYbotics, Babbel, EGYM, and many others. NGP Capital's 'DACH Startups Decoded' report is based NGP Capital's own data and analytics platform, Q, which scans and combines data from hundreds of different data sources. With $1.6Bn under management, NGP Capital is a global venture capital firm founded in 2005 investing in Europe, the U.S., and China that invests in early-stage companies from Series A onwards within enterprise software, industrial tech, cybersecurity, and infrastructure.