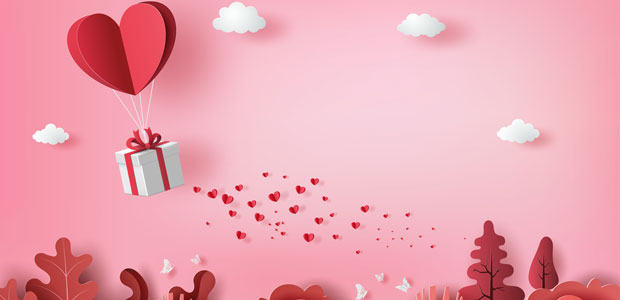 Show small businesses some love this Valentine's
People across the country are being encouraged to show some love for small businesses as they face another challenging month in lockdown. With a government review of current restrictions not due until 22nd February, Small Business Britain issued the call ahead of this weekend's Valentine's Day.
It follows research in its How to Be Resilient report, created in partnership with TSB, which found two thirds (66%) of small businesses have seen their revenues drop due to the pandemic.
"Love is undoubtedly in the air this week, so we are asking people to think of small businesses too when they reach out to show loved ones they care," said Michelle Ovens, Founder of Small Business Britain.
"Despite the tough time many small businesses are having, they show incredible resilience. Eight in ten British firms think they will survive, according to our research. But they need help to get there and support from the public plays a massive role.
"Whatever you are doing this week, there is potential to show small businesses some extra love. Be it your weekly shop in essential businesses such as your local butchers or bakers, buying gifts online for Valentine's day, or even just leaving a good review for small businesses to show them you care.
"All these many small acts can add up to a big difference to the UK's small businesses."
Small Business Britain's research also showed that small firms had made huge efforts to support their local communities in lockdown, with just under half (48%) helping people who were shielding and supporting local charities. Over a quarter (28%) also supported the NHS.
Small Business Minister Paul Scully said: "Valentine's Day isn't just an occasion for romance, it is also a vital annual boost for many small businesses in communities across the UK.
"With many businesses still closed to protect staff and customers while we tackle the pandemic, we are urging people to show a little love to their favourite restaurants, florists, retailers and chocolatiers online this year."