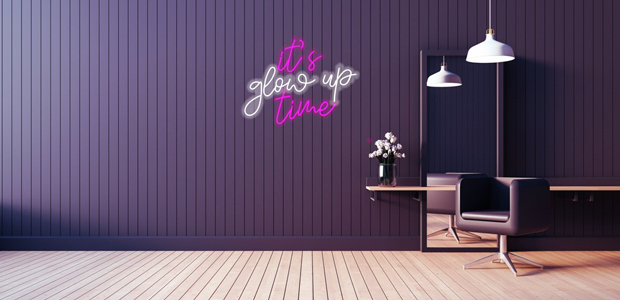 Should the hair and beauty industry ditch websites for social media?
There once was a time when setting up a business without a website would have been unthinkable, however in the age of social media, websites seem to have been prioritised and replaced by social media accounts, and this is particularly relevant in the hair and beauty industry, which is dominated by mobile stylists, freelancers and small independent salon chains.
We conducted an industry wide survey to look at what the hair and beauty industry would be prioritising for 2021, and over 44% confirmed that their focus is growing their business' social media profiles. This is most likely due to the fact that 9 out of 10 respondents (89%) believe that social media presence has a strong or very strong influence on how a client chooses a salon. Throughout lockdown, many hair professionals have also used social media to maintain contact with their clients and even diversified to offer tutorials and sell at-home kits to keep making money while salons are closed.
With only 9% of respondents saying they plan to focus on website development in the next 12 months, these results uncover perceptions among business owners that social media offers greater growth opportunities in the hair and beauty industry than a website. While it makes sense that aesthetic industries naturally align with platforms such as Instagram and create winning content for these audiences, websites still hold a lot of power for brand development and shouldn't be overlooked.
One of the main reasons business owners are favouring social media is cost, which is a great deterrent following months of closure during lockdown.  Whereas social media is largely free to establish, websites come with costs to design, build, host and specialist knowledge, which may need to be outsourced. Yet, a business website offers benefits that you cannot get from social media.
Searchability is crucial. The default behaviour for anyone looking to find a business or service is to 'Google it'. Whilst social media pages are indexed by Google, they're not prioritised over dedicated websites. Therefore, you may have the most aesthetic Instagram page, but if you don't have a website on Google, then someone searching 'hairdresser in Canterbury' isn't going to know your business exists and you will miss out on valuable new customers.  Of course, once the customer visits your website, they may instantly link to your Instagram account, which is why social media can play a valuable role in building trust with customers and converting them from leads to sales and bookings. 
Ownership is also important. With your own website, you can choose to update it, or take it down if you decide you no longer want it, however, your social media accounts are fundamentally controlled by the platform owners.  Functions can change overnight, which require you to update or familiarise yourself with new layouts and features. There is also the risk that if you infringe guidelines, however accidental, your entire business presence could disappear and you could lose everything you have worked for. Hosting content on your website and encouraging customers to sign up to your email newsletters provides extra security – giving you channels of communication even if your social media platform goes down.
Whilst consumers may prefer to look at your social media accounts, unless new customers can find you in the first place, you may not see much business growth. Growing a huge social media following does not necessarily equate to sales, especially if your audience is spread across the globe but your services are only delivered locally. While social media can certainly influence customers to make a booking or purchase, business owners should also ask themselves: "How did this client find my salon in the first place, and how can I get more potential clients to find my salon?" Having a website, investing in SEO so that your website is found for the keywords relevant to you, is pivotal for driving business growth.