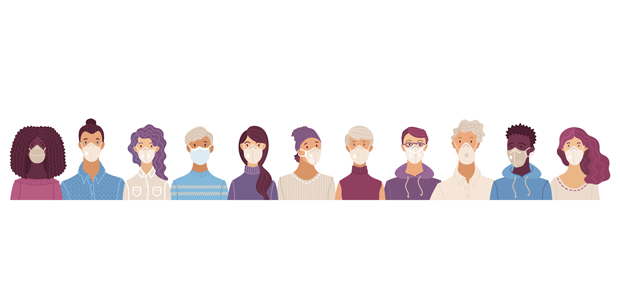 Should businesses class long-COVID as a disability?
Businesses should consider classing long-COVID as a disability, an employment expert has warned. Up to one million people are expected to require treatment for the condition after June, according to recent reports.
And some studies have found one in five sufferers may need up to six months off to recover from the condition. It means long COVID is set to become a major issue at workplaces across the country. 
Ella Bond, from Harper James Solicitors, warned: "It's vitally important employers are ready for the possible impact long-COVID will have on both their employees and their business," she said.
"Employers should treat the illness as they would any other condition and assess the impact on each employee on a case-by-case basis. While it is still too early to gauge how long some employees may suffer from the illness, employers should keep in mind that it is possible long-COVID could meet the definition of being a disability.
"This will depend on its severity, effects and how long a medical practitioner assesses that it has or could last for. In addition, the impact of the illness could exacerbate other conditions or lead to mental health issues such as depression or PTSD. These factors should be kept front and centre of an employer's mind when dealing with the issue. All employers will need to be careful not to fall foul of discrimination legislation as they manage the impact of long-COVID in their business."
The warning comes days after a major new study into the condition was published. A team at Sheffield Hallam University team said there was an 'urgent need' for more research into the long-term effects for people who catch COVID-19 and are suffering physical and psychological pain months later.
A year into the global pandemic, one in ten of people who catch COVID-19 will still be suffering physical and psychological side effects months later.
It has been estimated that long-COVID - people having symptoms going on beyond 12 weeks - could cost the UK around £2.5bn a year.
Experts predict that we are now entering a second worldwide health crisis, with more than 10 million people predicted to develop the condition around the globe.
In the first study of its kind, academics from Sheffield Hallam University explored the role that physical activity plays in the experiences of people living with long-COVID.