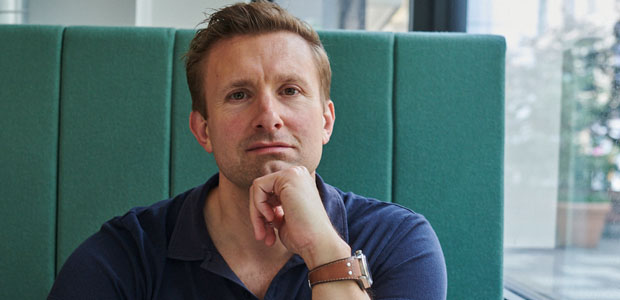 SEON Dares to be Different with Bold Marketing Hire
Building on its record-breaking Series B investment, SEON has hired Matt Davies, formerly VP of Customer Marketing at Splunk as its new Chief Marketing Officer in a move that highlights the company's marketing-first approach to business development.
As a forward-thinking, tech first business, SEON is committed to redefining what it means to fight online fraud in the information age. Now, the company is taking a similarly revolutionary approach in terms of its B2B marketing endeavours, by onboarding Matt Davies as the company's new Chief Marketing Officer. The hiring underlines the company's ardent belief in the benefits of well-executed marketing strategies within the B2B business sphere.
Prior to joining SEON, Matt has held senior marketing positions at Splunk, an American software company, which went public in 2012. By leaving a highly successful post-IPO business to join the Anglo-Hungarian startup, Matt highlights his strong belief in SEON's mission and unique ability to help modern businesses fight online fraud. Thanks to his prior experience, Matt will now play a crucial role in assisting SEON continue its rapid scaling process.
Matt joins SEON's broader C-suite team as it launches multiple new products and use cases, alongside a further growth in the company's core capabilities. To support these endeavours, Matt will take an integrated, data-driven, creative, customer focused product led approach to marketing and growth largely unexplored in startups.
Speaking on his new position, Matt Davies commented: "I'm proud to have the chance to work at SEON and to help the company as it continues its exciting growth journey. SEON is committed to doing things differently, which is always an exciting proposition as a marketing professional. It's a company that's comfortable being uncomfortable, which is the same for me. Together, we now have an opportunity to build something really exciting that will benefit so many people."
Alongside a strong background in marketing activities, Matt has powerful knowledge of the technical aspects of SEON's product offering. Prior to working in the marketing field, he held several technical-based roles at major companies, such as BEA Systems. Because of this understanding, Matt was able to identify the need for effective and accessible online fraud prevention solutions as a key component to supporting the digitization goals of different sectors and businesses.
Commenting on the company's latest hire, Jimmy Fong, Chief Commercial Officer at SEON said: "Matt is an accomplished figure in the software and SaaS space and couldn't fit the culture we've developed here at SEON any better. If you look across his career, he's played a crucial role in helping other companies reach that next stage of development. For some, it might seem risky to leave a post-IPO business for a scrappy startup, but for us it underlines Matt's inherent understanding of SEON's core value."
Matt continued: "My goal is to apply the lessons I've learnt from some of the big companies I've previously worked for at SEON, while ensuring the company retains that special quality that makes it so impactful in the broader fraud fighting community. I'm so excited to get going in my role and to get stuck in daily with the amazing projects we're working on. I'm looking forward to beginning my journey as a fraud fighter and to switching on the marketing engines needed to fuel growth. Ultimately, my mission now is to help more businesses fight fraud, and accountable marketing is essential for this."