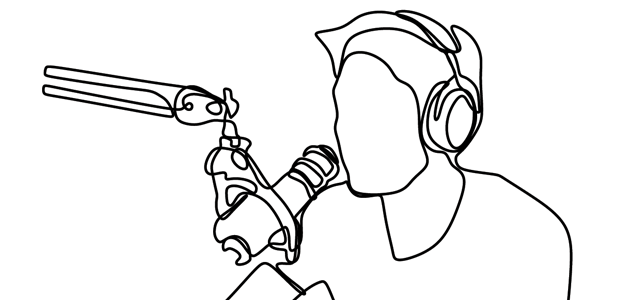 Secret Leaders Podcast
Hosted by Dan Murray-Serter, serial entrepreneur and co-founder of braincare company Heights, the Secret Leaders podcast focuses on what it's like to be a top entrepreneur and how to get there.
Every Tuesday, the podcast publishes a long-form interview with top Founders of startups like Monzo, BrewDog, Jo Malone, Slack, and Lastminute.com.
Having launched on Tuesday 13th September, Dan's guest is Daniella Pierson, Co-Founder and CEO of The Newsette and Co-Founder and co-CEO of Wondermind, founded with Selena Gomez and Mandy Teefey. Daniella shares how her entrepreneurial drive came from the desire to provide for herself without dependency on a man, how she utilised her time at college to start creating her business and how Newsette has evolved into an agency. Daniella also shares her plans to shed more light on the Latinx community and mental health, introducing the idea of 'mental fitness', where you work on your mental health every day in an entertaining way.
Every Thursday,  the podcast also publishes a short-form 'How I Failed' episode,  featuring candid interviews with industry figureheads about setbacks in their career.
On Thursday 15th September, Dan's guest is Jo Fisher, founder and CEO of Footlights Theatre School and The Empty Space Theatre. Aged 18, Jo employed her best friend to help her run her first business selling underwear stalls at markets. After a while, she noticed that the stock was depleting and there was no money coming in. The friend was stealing from her, and Jo was left to pay off the debt. Jo shares her learning from the experience as well as her emotional response to the failure and letting go of her ego.
More about Secret Leaders:
Featuring interviews with some of the top founders, listeners can glean hard-won advice, as these figureheads  share their biggest challenges, failures,  and life-defining moments – some of which have brought their businesses to the place they are today.
Guests in the upcoming long-form series include:
●      James Vincent, founder and CEO of FNDR.
●      Andy Shovel, founder of This.
●      Alex Zaccaria, founder of Linktree.
●      Micha Kaufman, founder of Fiverr.
●      Herman Nerula, founder of Improbable.
Guests in the upcoming short-form series include:
●      Aidan Mehigan, founder of Natterjack. Listen here.
●      Radha Vyas, co-founder of Flash Pack.
●      Hayden Bloomfield, founder of Bloomfield Sustainable Solutions Ltd.
●      Jordan Plattern, founder of Affluent.co.
●      Gareth Atkinson, Director of Civic Engineers.
Secret Leaders is available on Apple, Spotify, and all major podcast platforms.
For further information and interview requests, please contact millie@magscreative.co.uk.
Secret Leaders is supported by Yotpo, the eCommerce marketing platform which helps brands attract, and retain more customers through features such as reviews, referrals and loyalty schemes. Yotpo's customers include Trinny London, Allbirds, Muji and many more.
About Dan Murray-Serter
Dan Murray-Serter is a multi-award winning serial entrepreneur, co-founder of braincare company Heights, Infamous Media and Foundrs.
 Dan is the host of the UK's leading business podcast Secret Leaders, featuring some of the world's best company founders sharing the ups and downs, mental health struggles and the paradoxes of success.
He advises and angel invests in companies focused on sustainability, mental health & the sharing economy.
Dan also writes for Forbes and Entrepreneur.com plus a weekly newsletter and a variety of helpful 'how to guides'.