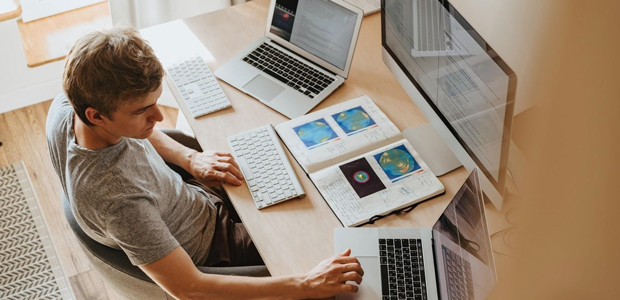 Screen Time Has Increase by 76% During the COVID-19 Pandemic
A new study by Lenstore has revealed the detrimental effects of spending time on your devices during COVID-19 and the effects this is having on your physical and mental health. 
COVID-19 has radically shifted the way time is spent online. Being connected to friends and family online has never been more crucial to our mental health. However, spending all this extra time on digital devices, whether that's our gaming devices, TV's, or smart tablets - being conscious of the time you spend on devices is important to keep tabs on. 
How Has COVID-19 Changed the Way We Spend Time Online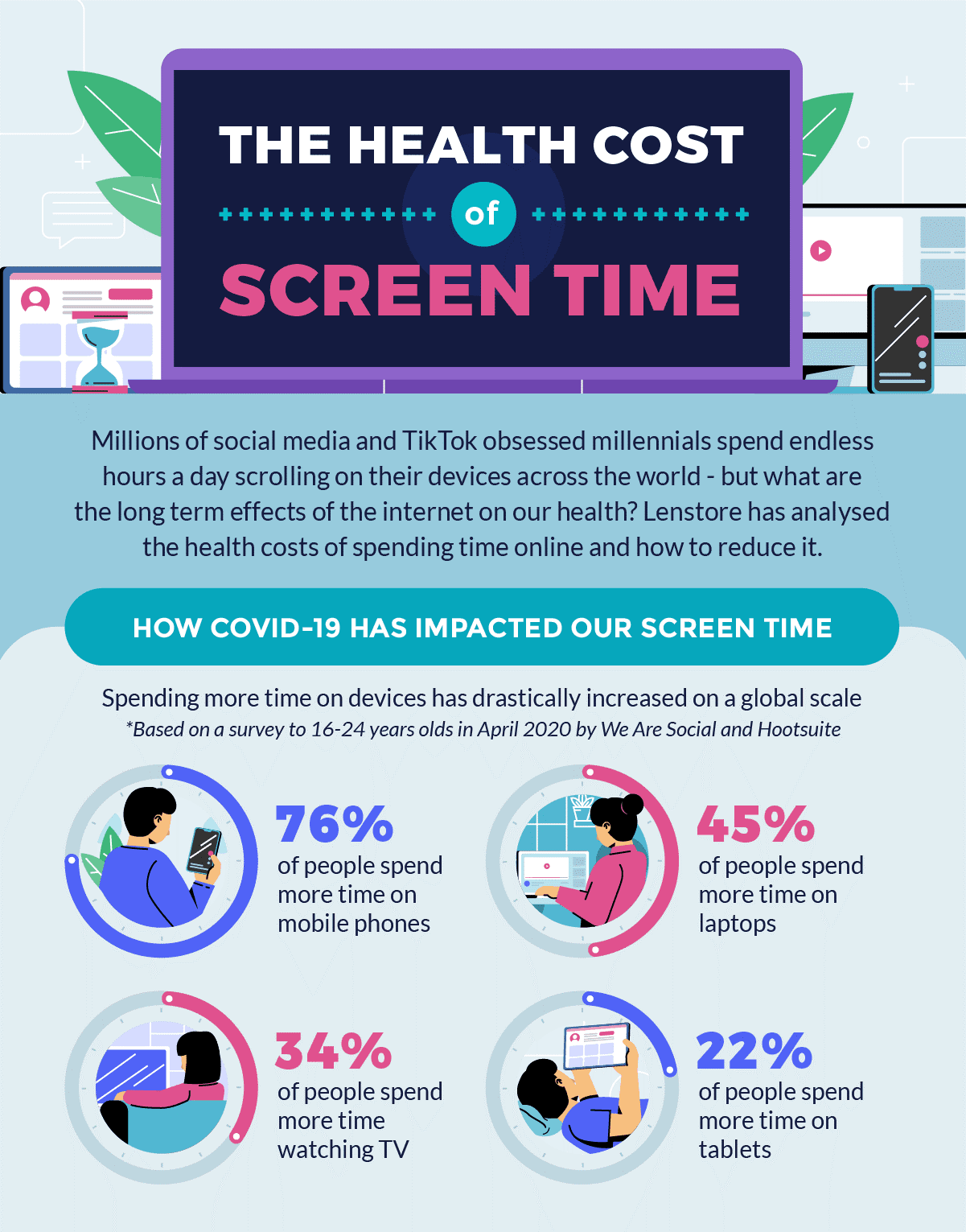 During the past year, computer and mobile screen usage drastically increased on a global scale. A staggering 76% of the population between 16 and 24 are spending more time on their phones, while 45% have increased the amount of time they spend on their laptops. And it's not just phones and laptops that are the digital culprits: 34% of the population are spending more time watching TV, while 22% have increased their tablet usage.
The Negative Effects Screen Time Is Having on Your Health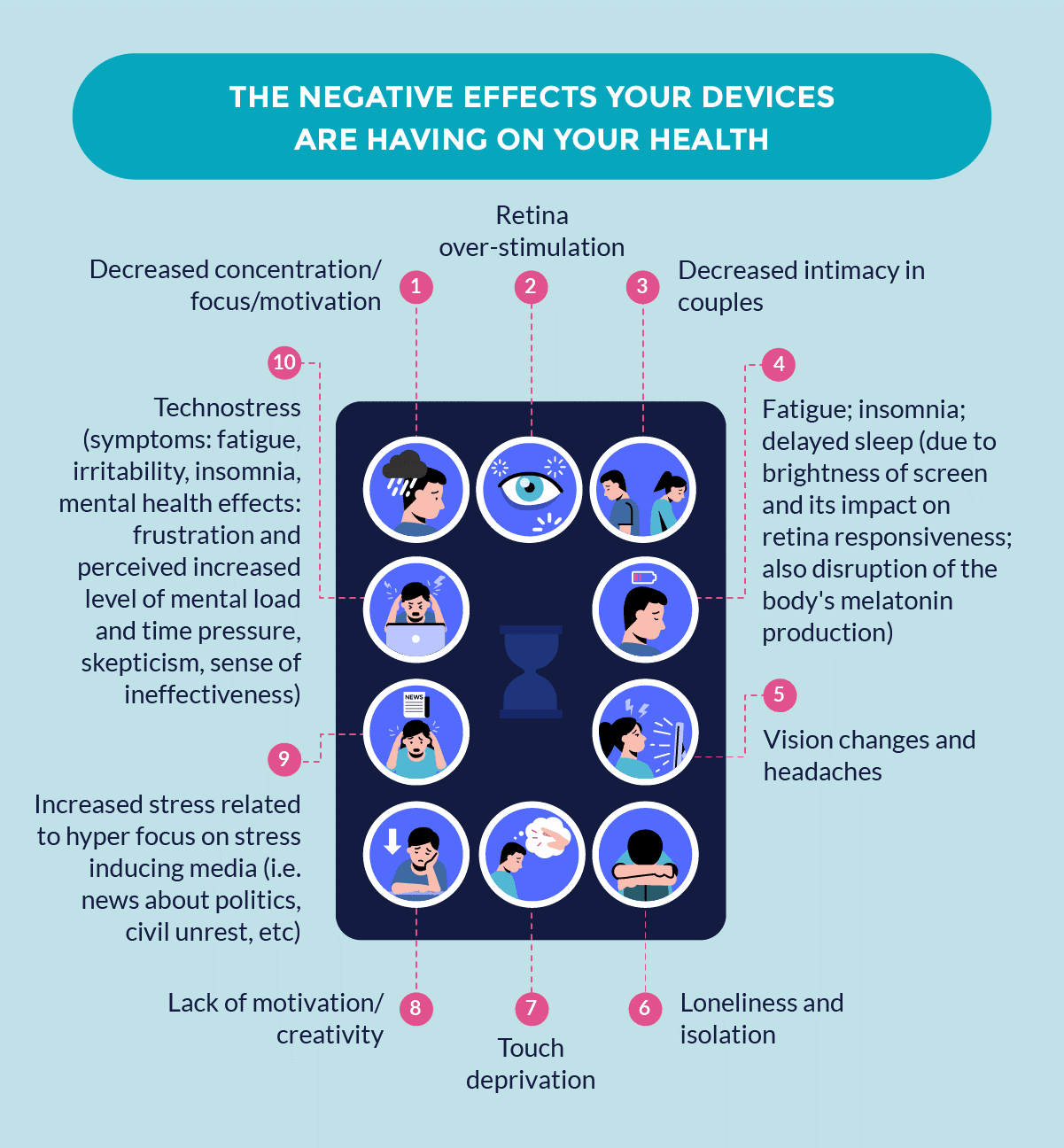 According to Behavioural Optometrist, Bhavin Shah, staring at screens "can have a big impact on transient blurry vision, an increased need for wearing glasses, the discomfort of the eyes, and performance at work. It can also have a detrimental effect on our neck and shoulders." 
The study revealed that the negative effects of screen time go beyond blurred vision and physical discomfort. The effects of screen time have also been linked to increased stress, lower levels of motivation and loneliness. 
10 Steps To Reduce Your Screen Time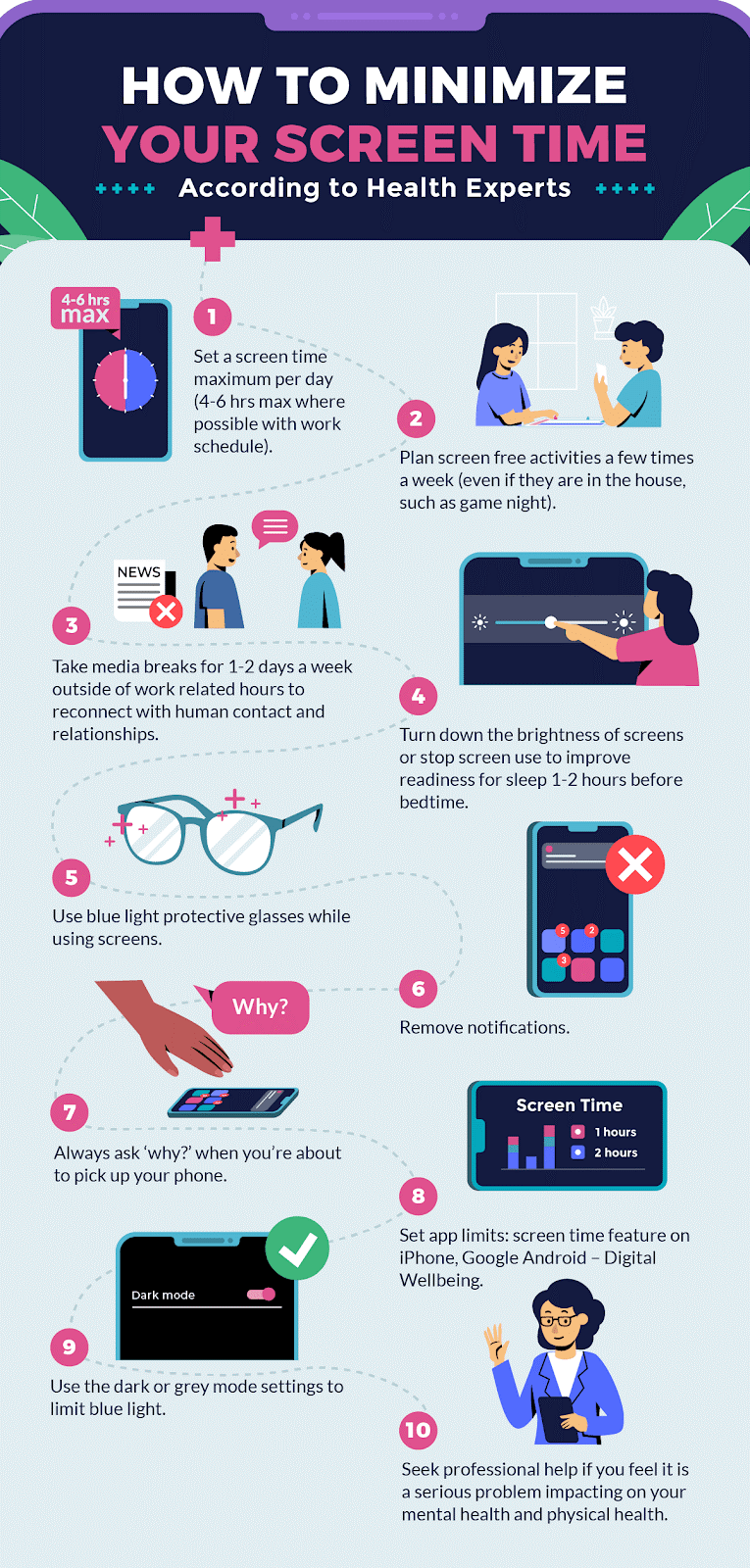 You can read more and find the full research conducted by Lenstore here.