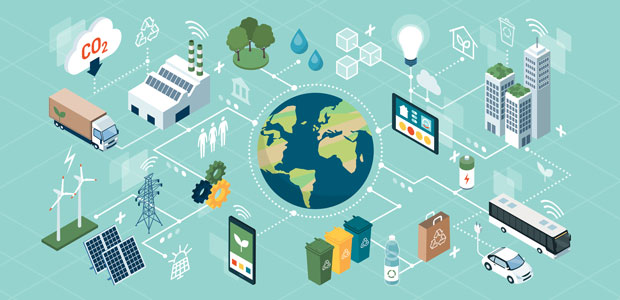 Scaleway and Greentech Alliance join forces to empower greentech startups
Scaleway, the European cloud provider, has launched a special green tech edition of its Startup Programs, in partnership with the Greentech Alliance, a community of over 1,000 Greentech companies and 500+ top-tier VCs, media and experts from around the world.
The Early Stage and Growth Stage Startup Programs involve a 6-month to year-long scheme which awards participants free cloud services and tools worth up to €36,000, as well as training and mentoring. 
Scaleway for Greentech startups
Scaleway strongly believes that digital players have a responsibility to be at the forefront of a fairer, more responsible and greener society. 
Its Greentech Growth Stage & Early Stage Startup Programs demonstrate the company's commitment to and investment in a more sustainable tech industry. The programs work by selecting a few outstanding companies every month to participate in the scheme. In this greentech edition, selected startups that demonstrate their environmental credentials will receive access to Scaleway's cloud tools via credits worth up to €36,000 over a 6-12 month period, plus training and mentoring in the fields of IT, product development, and marketing. The Startup Programs also provide participants with an invaluable opportunity to leverage Scaleway's international network of contacts.
Both programs were originally launched in 2020 as an immediate answer to the support needs of scaling startups in difficult times.
As a result of GDPR, startups are increasingly careful about where clients' data is stored. Participants in Scaleway's Startup Programs can rest assured that their data remains in Europe and is protected by the highest security standards.
"When EVA Engines joined Scaleway's Startup Program, we switched all our services from AWS to Scaleway. At the beginning, I was a little bit doubtful and thought the migration would be a one-month job. I have to say that I was wrong. Scaleway provides so many services to migrate, and it's really simple. It took me less than 30 minutes to migrate the entire database. I highly recommend Scaleway, not only because they are using greentech in their data centres and servers, but also because their assistance and support was perfect," said David Zerah, CTO, EVA Engines.
Designed for startups who share the same values and entrepreneurial DNA
"It is our responsibility to be a positive force in society and to collectively design new systems for a better future. We are committed to powering our fast-growing global digital infrastructure in a smarter, more responsible and renewable way in order to fight climate change and the economic disparities that come with it.
"We believe that we have a key role to play in catalysing a transformative change in how we consume and produce energy. We've always challenged the status quo rather than build on normal and we want to dedicate this special Greentech Startup Programs edition to startups who share the same vision and values, and who will champion our ecological transition," said Yann Lechelle, CEO, Scaleway.
The vast array of support services for startups will be tailored to the specific needs of each participant. From one-on-one sessions with experts, to work sessions with peers, to webinars, to cloud solutions and IT training, everything will be focused on scaling successful Greentech startups, worldwide.
Applications are open to startups which work towards sustainability from 15th September to 15th October. Apply here.