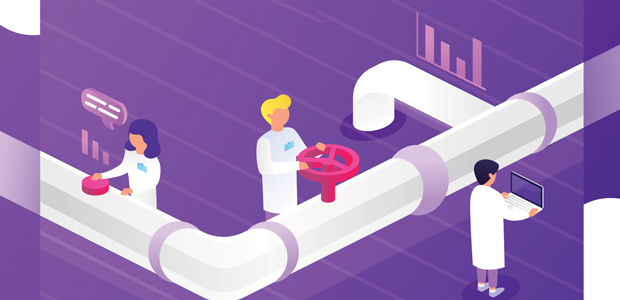 The Sales Pipeline
business mix Limited does two things; we help large organisations operationalise their innovation strategy and, more importantly here, we support startup and SME sized companies with their operational growth. But the sizzle to our sausage is that collaboration is absolutely at the heart of everything we do. We deliver first class services to our clients yes, but we're a community and network fundamentally. 
With an international network of Associates and Partners, we bring decades of experience in operational growth across key global startup ecosystems. Headquartered in London's Shoreditch, we look east (the US is a bit crowded to be honest) across the communities and ecosystems, with a clear focus on Israel's Tel Aviv, India, and South East Asia with an office in Singapore.
This six part series of articles connects our Associate and Partner network and focusses on key areas of relevance for all startup's and SME's.  This first article covers the sales pipeline; the lifeblood that can make the difference between success and failure.
Grab a latte/tea/beer/mojito and take a few minutes to read thoughts and opinions from experts in their fields about issues that are faced by all growing companies.
The Sales Pipeline - Is it a pipeline? Is it a funnel? What on earth is it, exactly?
At its core it is connection. It is a human connection, where the seller is offering something that the buyer wants to receive or think about receiving it.
What it is not, in this day and age, is a hard push into a curated database where the buyer ends up feeling let down, bullied, cajoled (or the worst possible, embarrassed) - where false expectations have been created, and expectations have not been met post-sale.
A proper, ethical sales pipeline is a series of connections that show a system of establishing mutual benefit. Supplier A presents a product to Potential Client B with Supplier A understanding Client B's wants and needs. The pipeline is actually a tripartite relationship between the Supplier, the product, and the Client.
Unless this relationship is acknowledged and nurtured, there is no pipeline. The only thing that then exists is a world of hope, underpinned by misunderstanding and human misinterpretation.
From this stems the discipline of qualification and forecasting. Enthusiastic and mis-placed forecasts of deal wins outnumber actual deal wins by >100/1. A real sales pipeline begins with the question, will this person really benefit from my product?
We use the word 'person' at this point because it must be a person that understands the benefit, can make the decision, and can produce the budget to buy the product. A person only enters the pipeline if there is the human connection. That person progresses through the pipeline if these latter criteria are ticked.
Then the tripartite relationship kicks in. We are all agreed that the product will deliver benefit, the seller completely empathises with the buyers' needs, so it's a mechanical collaboration to make it happen. The sales pipeline turns into a process.
The pitfalls:
As humans we like to connect. Unless there is an unusual situation, strong personal dislikes, or impressions, we like to generally encourage and please each other. We like to be liked.
Sales pipelines are filled with pleasant relationships mistaken for real opportunities.
As humans we don't like to let people down. Your potential client may be simply avoiding the issue of telling you "no". The relationship trundles along under a veil of politeness.
Sales pipelines are filled with, 'She is definitely still interested.'
As humans we like to be enthusiastic. We come up with more and more ideas on how to do things and improve our offerings. We convince ourselves that if only our product could deliver 'X' we could deliver so much more benefit and close more business. Instead, go back to the human connection of the product you can offer – today.
Sales pipelines are filled with potential wins, 'if only we could deliver X'.
As humans we hate forecasting. It feels like the headmaster's study. We feel embarrassed (that word again) that we said this or that deal would close last month and now we are being asked to defend our expertise and our self-esteem. So, we invent a web of subjective logic to perpetuate the myth of the forecast.
Sales pipelines are filled with 'it's definitely happening next month'.
These are just a few pointers.
So, what is a sales pipeline, or a funnel exactly?
It is connection, combined with absolute honesty, with yourselves and your opportunities. It operates by understanding the potential customers, their needs, and problems. It is replicable across customers with the same issues and problems to be solved. It operates by understanding your own product completely, and what it can deliver in the real world.
It has to be in vivo, not just in vitro.
Then, and only then will you create a pipeline with meaning and value.