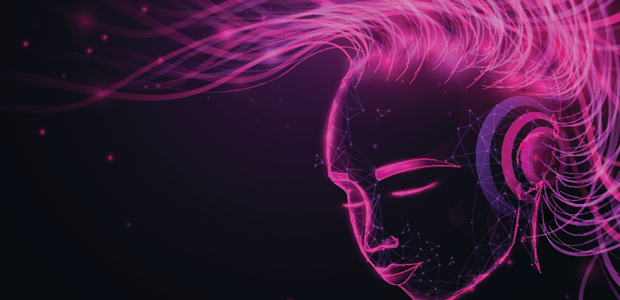 Road Hounds: A new NFT drop like no other
Road Hounds has an OG NFT Collection launching with a Mint Date in June. The Road Hounds NFT imagery is suitably K-9 by design.
Why so canine? The unsung heroes of the music scene are the army of gigging roadies the world over - the lifting, pushing, rigging, tweaking road dogs of our world and we pay homage to their spirit. Now Road Hounds provides you with your chance to do your bit and get closer to the music action. When you buy a Road Hounds NFT you will have your opportunity to join a community led A&R panel and effectively guide investment into the emerging rock artists that you all like. And there are no shrinking violets to be found here - if you don't use your vote then you'll lose it. And that's fine too as not everyone wants to play at being Simon Cowell, so if you just want to kick back and feel content that a nice slice of your investment is heading to a creative space then all is fine with Road Hounds. But if you DO want to make a hands-on difference then grab your chance!
Pre-mint 
If you're interested in signing up to our allow-list, please visit our Twitter - https://twitter.com/roadhoundsnft
and Discord community - https://discord.com/invite/roadhoundsnft. 
OG Mint Schedule

 
This will take place between 8th & 15th June where our collection of 5000 NFTs are available for $250. There are three tiers of NFTs available for the OG's. 
On June 8th we will be opening the mint to our premium allow-list for the first 24 hours and then our standard allow-list for 48 hours completing on 11th June. 
Then we will open our public mint on 11th June. All those minting our NFT successfully will get a 'grand reveal' of which tier Road Hound they received seven days after the mint closes.  
For five lucky collectors they will be awarded the Golden Hounds, these hounds have unprecedented in world and in real life utility (see below for details). 
On June 15th we will close the public mint.  Then, seven days after the closure of the mint all of the individual artwork for your purchased NFT will be revealed to those who minted. Follow us on our social channels to keep abreast of the latest news and mint information! 
BENEFITS 
Hounds – Bronze - 3955 NFTs
General Admission ticket drops through the year – (Be in with a chance of winning GA Tickets to Festivals & Concerts). 

Full Access to Road Hounds MetaWorld, all In-World Events, Exhibitions, Meet & Greets and Activities.

Exclusive Road Hounds OG In-World VIP Members Lounge with Exclusive VIP Events.

MetaWorld Exclusive Events such as – Masterclass with a Rock Star and Road Hounds Virtual Cook-Outs.

Road Hound OG Voting Token for Emerging Talent Platform.

Opportunity to become a Road Hound OG&R member – scout for new rock artists and get them into our MetaWorld Emerging Talent process.

Free access to NFT Creator, customise your own artwork and Mint as an NFT for free.

Opportunity to be a Real-Life Roadie for a day! See how it all comes together!

Chance to get Backstage Tours at Rock Events.

Exclusive Road Hounds OG Merchandise.

Allocated an Event Ticket but can't make it? Exclusive Market Place to trade your ticket to another Road Hound Member for In-World Tokens.
Premium Hounds – Silver – 1040 NFTs – 40 will be held by founders and for giveaways
EVERYTHING IN HOUNDS, PLUS:
Free Exclusive Road Hound Gigs x 2 per year

VIP ticket drops at various points in the year – be in with a chance of winning Free VIP Festival and Event Tickets

Exclusive Dine with a Rockstar Event each year
Golden Hounds – 5 NFTs
EVERYTHING IN PREMIUM, PLUS:
Draw a Golden Hound and win 2 Flights, 2 x Nights Hotel Accommodation and 2 VIP tickets to a RoadHounds Event EVERY year for FIVE Years!
Launching on 18th May at Welcome To Rockville, the Road Hounds team will be launching a VIP Lounge and the Road Hounds MetaWorld called "Rock City". This immersive world is a multi-level ecosystem specially designed for rock fans of all genres. Comprised of seven zones in May, the world has different experiences relating to genres of music. 
Zones in Road Hounds Rock City Phase 1 comprise of: 
Classic Rock main hub - this is the cultural heart of our Road Hounds rock club

Metal City-1 is the loudest zone in our world where head bangers congregate

Death Metal Dungeon is the creepiest, gnarliest area. Denizens of the underground lurk all around

The Deep Blues bar is for the coolest cats listening to serious sounds

The Jam room is where new talent gets discovered

The Exhibition Hall is where bands perform in front of avid fans

The Auditorium is where large scale events happen 
Using Web3 technology, we're building a virtual world where our community has the power to influence which talent gets our support. We're creating a movement where the people have the power to change musical history. We're calling that movement Rock n Roll 3.0.
While the Road Hounds "MetaWorld" is grounded in the classic rock heritage of AC/DC, Aerosmith, Kiss et al you can dive deeper and discover subterranean Blues bars, death metal dungeons, secret bars, multi-story cyberpunk towers and portal worlds. And then there is Metal City 1 - the loudest stage of them all....
We can access real life aspects of the rock music industry that many have never been able to before. We will share interviews with rock icons, experiences and events which immerse you in 'real life' in the world of rock which is exclusive to the Road Hounds pack. 
The goal of the Road Hounds Meta World is to build an inclusive, safe, rock-centric community, the purpose of which is to celebrate musical expression, encourage collaboration and establish a movement that helps new talent break through the barriers that can restrain their art.
Decentralising The Music Industry 
Road Hounds wants to break the early cycle of no money = no chance facing most emerging talent. Whether it's hiring a studio for that first recording, buying upgraded kit or booking promotion for a tour we pledge to help via the RH community fund. This will empower those artists serious about getting their music out there. We can't wave a magic wand and make everyone a stadium headliner, but we can help get them to the next gig and capture their sounds.
Together, we can help create a roadmap for aspiring artists and leave a lasting impact on the rock world. This is ROCK 3.0. 
So, join our world and make a difference to new talent; seize the opportunity to use your voice - and your vote - to change the status quo and drive positive change, sign up, become a member, take part! 
For more information please email: ema.linaker@gmail.com 
About Road Hounds Team 
Created in April 2022 the Road Hounds team has raised over $3m in VC funding and is co-founded by Chris Ingham and Frank McGowan. 
Chris Ingham – CoFounder
Chris started his media career in 1996. Rising from Staff Writer to Managing Director of Team Rock, he has steered publications such as Classic Rock, Metal Hammer, Prog and Blues magazines. He created and produced the Classic Rock Awards for 10 years as well as other award formats such as Golden Gods and Progressive Music Awards. He has worked with Led Zeppelin, Guns n Roses, Pink Floyd, Queen, Iron Maiden and Genesis, to name but a few. Chris was the creative mind behind Ramblin Man Fair Festival, an Award-winning, unique experience bringing four rock genres together in one event, celebrating culture and the heritage of rock music.
Frank Mcgowan - CoFounder
Frank has extensive experience in the production of live events and events for broadcast. He started as a technical advisor for Linda La Plant Productions, working on numerous TV dramas in the UK. In 2014 he was part of the production team for India's Got Talent – world stage live in Mumbai. This was in partnership with Simon Cowell's Syco, Freemantle Media, Viacom and Colors TV. The show was hosted by Shah Rukh Khan and Priyanka Chopra Jonas. It was broadcasted by Colors TV on both mainstream and online, achieving 200 million views globally. Frank also produced the Ramblin Man fair festival from 2016 until 2019 with live audiences of up to 13,000. In addition to his production activities, Frank has created, advised and written various tv show formats.
Steve Thomas-Williams – Investor/CoFounder
Steve is a business and finance leader with over 25 years of proven regional and international experience. He is well known in the Middle East banking world, initially working for Lloyds TSB Middle East as Chief Operating Officer. He then took on the group Chief Executive role of Gulf Finance Corporation in 2008. Within 5 years, he had turned the business around and positioned it into a leading and award-winning regional finance lender. In 2013 Steve set up Link Lease, a leading provider of equipment leasing and rental in numerous industry sectors. In 2013, Steve was also independently voted as one of the top 50 influential Brits in the UAE by Arabian Business.
Al King – Director of UX 
Al is an international marketing professional with extensive experience in games, virtual worlds, online and home entertainment marketplaces gained in market leading organisations including Electronic Arts and Wargaming.net. A fully rounded marketeer with knowledge and experience of all areas of the discipline. Award-winning (BMRA) innovator. Engaging communicator. MBA. BAFTA member. Fellow of the Chartered Institute of Marketing. Guitarist, vinyl collector, music blogger and gig-goer.