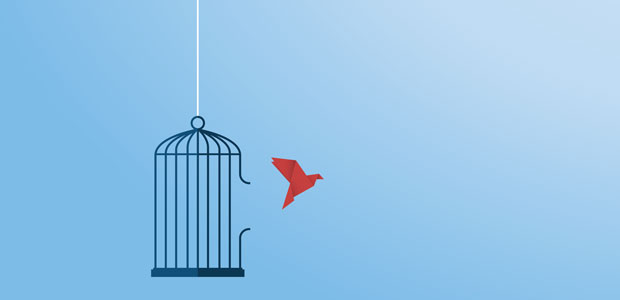 Rising cost of living and desire for freedom drives female entrepreneurs
Nearly a fifth (17%) of women in the UK are considering starting a business following the pandemic, with almost half (48%) citing a desire for more money as the biggest driver, followed by 46 per cent wanting the freedom of being their own boss. 
The new research - commissioned by Small Business Britain to mark International Women's Day - signals a major shift in attitudes towards entrepreneurship among women, amidst the cost-of-living crisis and the huge shake-up in employment currently being seen across the country following the pandemic.
The research indicated a slight (2%) rise in the number of women considering starting a business this year, compared to 15% in 2021. But the desire to do so to 'supplement income' – either by boosting take-home pay or starting a 'side hustle' – was found to have grown substantially. A third (34%) of female business owners who set up in 2021, or earlier, cited the desire for greater income as a factor, compared to almost half of women now thinking about starting a business.
In particular, women from ethnic minority backgrounds were found to be almost twice as likely to be exploring entrepreneurship. The data also signalled a rise in start-up activity among this group during the pandemic – seven percent of women surveyed who started businesses in the last year were from ethnic minority backgrounds, compared to just one percent three years ago.
Despite the economic impetus, women are also overwhelmingly attracted to starting a business to pursue a passion. 45% of women named this as a key reason behind the appeal, much higher than the 34% of men who stated the same, and slightly higher than the 42% of women who reported it as a key factor in 2021.
This trend is reflected in Small Business Britain's ƒ:Entrepreneur #ialso100 campaign, which features an annual line-up of 100 of the UK's most inspiring female-led founders, to celebrate the growing tide of multi-achieving female entrepreneurs that lead businesses alongside a roster of other responsibilities, such as volunteering, mentoring and community support.
This year the campaign received a record number of applications since it first launched in 2017 and has seen an increase in the number of mission-driven female-led businesses keen to use the platform to grow, especially businesses committed to championing sustainability.
One such example is Paulomi Debnath, who started her textile jewellery and home décor business 'Handmade by Tinni' with the aim to grow a sustainable brand and support her community.
"I founded my creative business in 2020 just before the pandemic hit, and although running a new design-led brand in such difficult time, whilst also juggling a busy family life, has been a challenge, I have always had confidence that my ethical brand values and entrepreneurial spirit would get me through. My business is heavily influenced by my rich Indian heritage and champions vibrancy, confidence, and diversity, which I think are all elements that we should endeavour to celebrate in female entrepreneurship as well."
Delivered by Small Business Britain – the leading champion of small businesses in the UK - the f:Entrepreneur campaign offers a host of events, training, and networking opportunities to boost skills, capability, and confidence among female founders.
"It is wonderful to see female entrepreneurship continuing to flourish in the UK, and especially as women strive to take control, build their own destinies and pursue their passions after the turmoil of the pandemic," said Michelle Ovens CBE, Founder of Small Business Britain and ƒ:Entrepreneur.
"The profound economic and workplace changes that we're now seeing is also sparking an amazing entrepreneurial fire in many women, whether it be out of financial necessity or the urge to 'seize the day'. We must do everything we can to encourage these women and support them to get started and grow their businesses, as their success will undoubtedly underpin the UK's recovery.
"But to make sure this growth is maximised and benefits as many people as possible, it's vital that appropriate help, advice, and encouragement reaches all the aspiring female founders who need it across the UK."
The full line-up of women featured in Small Business Britain's f:Entrepreneur #ialso100 campaign this year can be viewed here.