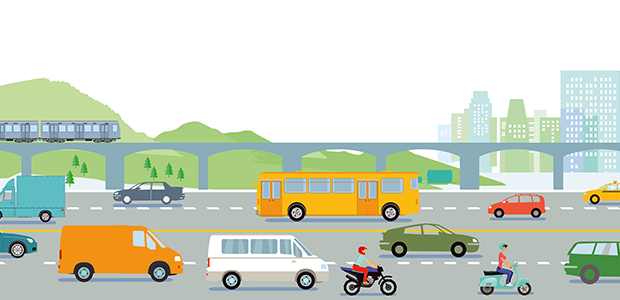 RideTandem raises £2.3m to keep fighting transport poverty
RideTandem, a mobility-as-a-service startup providing sustainable transport for all, has raised £2.3 million in new funding.
The round was led by Blackfinch Ventures and included participation from other new investors FirstMonday VC and Rainmaking Impact, as well as additional backers through Seedrs. Existing investors 1818 Venture Capital, Ascension, and Low Carbon Innovation Fund also followed on. The new investment – which follows the seed round raised in May 2022 and brings the total raised by RideTandem to date to £5 million – follows 3.5x year-on-year growth in 2022, with the company on course to both achieve £1 million ARR and launch its first services outside the UK later this year.
RideTandem works with local taxi, minicab, and coach companies to provide high-quality, affordable, reliable, and sustainable shared commuter services for employers whose staff would otherwise be unable to work because of the cost, inconvenience, or complete absence of existing public transport options. RideTandem's services have enabled passengers to earn more than £40 million in wages since the company launched in Q4 2019, by unlocking otherwise inaccessible jobs.
RideTandem operates outside of cities and large towns, in areas across the UK where the problem of transport poverty has the strongest economic and social effects. Recently-acquired customers include DPD – already seeing a 50% reduction in per-passenger transportation costs and a 38 per cent reduction in the total cost of its employee transport provision despite a 28 per cent increase in uptake – Lidl, and Next, with long-term partners including Royal Mail, Direct Table Foods, and staffing agencies First Call Contract Services, and Everest People Solutions.
The rising cost of living has fuelled demand as increasingly precarious financial circumstances for many have compounded the impact of the long-term decline of public transport services across much of the country, with a recent survey finding that 68% of low earners – and 71% of people without a car – are concerned about the implications of the impact of bus service cuts on their ability to work.
Speaking about the problem, RideTandem Co-Founder and CEO Alex Shapland-Howes said: "Even before the cost-of-living crisis hit, public transport outside of big cities was broken – expensive, unreliable, or simply not there for people who need it. Almost 5,000 bus services – more than one in four – were axed between 2012 and 2022. Many that remain, especially outside cities and large towns, are under threat from the recent end of the Bus Recovery Grant. Too many people are left with a stark choice – car ownership, which is itself increasingly prohibitively expensive, or simply not working. That's not right – it's not good for individuals and their families, and their social mobility and mental health, or for communities more broadly, and it's not good for the economy."
Reflecting on the new investment and RideTandem's progress since closing its previous funding round in May 2022, Shapland-Howes added: "It's been an incredible year of growth for us, serving new customers, putting on routes in a wider range of regions across the UK, and moving into white-collar use cases alongside our core blue-collar business. We're proud of the impact we're making for our passengers and partners – with an NPS score of 81 in our most recent survey the proof of the pudding – but conscious that there is much more to do as the cost-of-living crisis shows no sign of abating. This new funding will enable us to keep enabling people to get to work and supporting businesses with recruitment and retention, both here in the UK and – for the first time – overseas later this year."
RideTandem's proprietary dispatch system includes driver and fleet management features and a driver app, and the company also works flexibly with transport partners to integrate with their existing systems. It also provides high-quality fully-managed customer service with 24/7 availability, and support for digital ticketing, which many transport partners are using for the first time. Employers benefit from a dashboard showing – among other data – attendance, allowing them to adjust shifts accordingly.
Passengers use a mobile app offering live location for vehicle tracking, easy block-booking, and flexibility about when payments are taken – the latter two being features missing from most ride-hailing and mobility apps but critical for low-income workers. The average passenger rides 20 or more times per month, generating higher and more consistent recurring revenue per rider than most ride-hailing apps. Many of RideTandem's transport partners – often small local independent businesses – now guarantee capacity because of the reliability of the revenue stream.
Trips on RideTandem services have also helped avoid more than 8,000 metric tonnes of CO2 emissions to date – the average RideTandem vehicle carries more than 20 passengers, compared to 1.14 for the average commuter car, and operates at more than 70% capacity. Employers can also purchase carbon credits to offset emissions from their workers' commutes, and RideTandem is in discussions about rolling out electric vehicles on new routes.
Reuben Wilcock, Head of Ventures at Blackfinch, said: "It's rare that you come across a business that is generating positive economic, social, environmental impact on such an impressive scale at such an early stage. That's because to do that you need much more than a good idea and the best of intentions. You need a really solid commercial model to underpin it all – far from being contradictory, profit and purpose can be natural bedfellows. Alex and the team at RideTandem are making a real difference tackling an underestimated social challenge, and building a fantastic business in the process. We're glad to be part of their journey with this investment."
RideTandem most recently announced a £1.75 million seed round led by 1818 Venture Capital in May 2022. It is also backed by angel investors including Catherine Lenson (the first female partner in Softbank's Vision Fund), Jonathan Petrides (founder and CEO, AllPlants), Saasha Celestial-One (co-founder and COO, OLIO), Andy Young (former UK Country Head, Stripe), and Beck Kloss (former VP of Product, Spotify), and has received grants from the European Space Agency and the Department for Transport. In October 2022 the company was named Transport Tech Company of the Year at the UK Business Tech Awards.