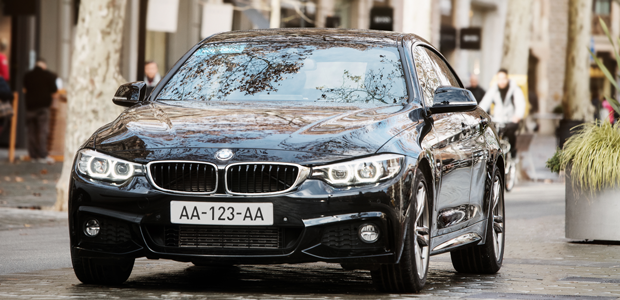 Ride4Good with Kapten, the ride-hailing app
Startups Magazine speaks to Mariusz Zabrocki, London General Manager at Kapten - the ride-hailing app working on both social and environmental initiatives.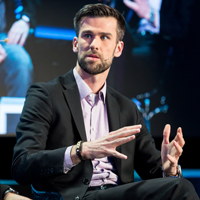 Can you tell me about your background and your company's history?
Since the start of 2019, I've been the London General Manager of leading European ride-hailing app, Kapten. Before that, I was Country Manager of iwoca, a UK small business lender offering financing and have also worked as the Head of Business Development at bamilo.com, an e-commerce platform in Iran.
The business, originally known as Chauffeur Privé, first launched in Paris in 2012 and quickly become a leading ride-hailing company. It was introduced to the UK market in February 2019, where it rebranded as Kapten. Its entry to London proved to be the largest ride-hailing city launch ever in Europe - within five months, we reached 700,000 customers and over 17,000 drivers.
It is our mission to take care of users throughout their journey by offering an exclusive loyalty programme, fair prices that are fixed, and a responsive customer service.
All of Kapten's driver partners in London have completed TfL's rigorous licensing process. We are also the only platform that has committed to covering the congestion charge of its drivers for the rest of 2019. 
Tell me about the product, how it works and the technology involved?
Kapten is a new to market ride-hailing app which connects users to drivers and help them with their journey across London. Unlike other ride-hailing apps, we are focused on being eco-friendly which is why our drivers only use electric or hybrid cars. We also have a range of initiatives that we've launched in order to give back to the communities that use us.
For instance, our Ride4Good initiative enables customers to 'round up' their fare by 50p and donate the extra money to the EPIC Foundation, which works with disadvantaged children. We've also held other time-limited initiatives, such as 'Karmatch' which rewarded 1,600 passengers with a free ride when they were reunited with a driver they had used before. The initiative also rewarded drivers by giving them doubling the earnings for the journey.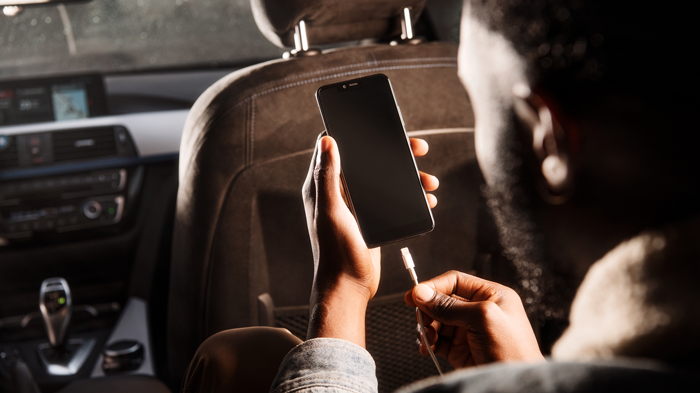 What sort of people use the product?
At the moment our userbase is mostly young, working urban commuters between the ages of 18-45, who use the service as a complement to public transport and not a replacement.
 Do you have any competitors and if so, how do you differentiate yourselves?
Yes, with Uber being by far the biggest. However, compared to Uber we offer our customers great value with all prices being fixed instead of flexible, with the average cost of a journey costing on average 20% less than an Uber ride.
We keep fares lower for our customers by covering the cost of our partner drivers who are entering the Congestion Charge Zone (CCZ). Being eco-friendly is important to us, with the majority of our drivers riding in hybrid and zero emission vehicles. With 83% of our rides taking place outside of CCZ / Ultra Low Emission Zones, it's important to us that they drive vehicles that do their best to protect the environment. In fact, drivers who are operating these types of vehicles are rewarded with an additional 'Clean Air Bonus' of £10.40 per day on completion of their first two rides that take them into the CCZ.
What challenges have you faced, and how have you overcome them?
Initially when we launched in Paris, we were competing against companies, such as Uber, who had much more funding than us. Regardless of that, we managed to become the second most used ride-hailing company in Paris. This was thanks to better relationship with the drivers, closer cooperation with local communities and being a friendlier brand.
In London, the biggest challenge was operational. During the first month of the launch we grew five times faster than our investors expected which means we had to rapidly adjust our strategy, hire a lot of people and create mass-scale processes to deal with onboarding of thousands of drivers and ensuring high-quality service to hundreds of thousands of customers.
How are you publicising the company?
Referral programme, performance marketing and out of home. We also have several strong partnerships, including with Dice - an ethical ticketing platform - Google Maps and City Mapper.