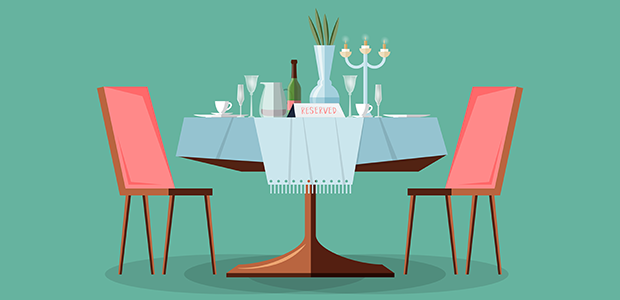 The restaurant technology stack: tech you need to run your business
COVID-19 has fundamentally changed the way restaurants operate, accelerating adoption of online ordering and delivery technology like never before as dining rooms closed and customers spent more time at home.
Two years on, as things continue to return to normal, restaurants are only now starting to think about how digital solutions, which were initially introduced as the solution to a crisis, are incorporated into long term business growth plans.
To cope with this rapid change to consumer consumption habits, the challenge for restaurant owners when it comes to growth is in uniting the tech and getting the different systems to talk to each other for maximum efficiency. In fact, at Deliverect in 2021 alone we processed 100 million orders to date, and one and half million orders per week in, a 300% increase from 2020.
Let's take a closer look at the modern restaurant tech stack, from the biggest all-encompassing systems to the niche providers who rely on close integrations with other tech platforms, to provide a clearer picture of the technology needed to run a modern restaurant business.

Here's our guide to the essential tech for a growing restaurant:
Delivery technology
In the last couple of years, it has become increasingly important to have a system in place to handle delivery orders and manage the driver or customer pick-up process. Implementing the right system can save on staff costs and help you manage orders so that the kitchen runs as efficiently as possible.
The biggest delivery players are familiar names these days: Uber Eats, Deliveroo and Just Eat. They provide restaurants with a sales platform and take the burden of delivery off your hands. The problem for restaurants is integrating multiple partners into your operations. It can end up being a nightmare with staff having to juggle multiple tablets and re-punch every order into the POS.
Aggregators help restaurants by providing a way to use multiple delivery services from one platform; at Deliverect we're a leader in the space, offering seamless integration with the biggest delivery partners into your existing systems so that all orders go directly to the POS and are sent to the kitchen in a consistent format.
Another headache of using multiple third-party delivery partners is having to run menu changes by them and log-in to multiple accounts to edit your menu on all the platforms, even to make the smallest change. For example, Deliverect allows managers and wait staff to make changes from one central dashboard which are then fed out to all your delivery partners.
Inventory management tools
Inventory management systems aim to remove the tedious labour of manually managing restaurant stock and ordering. The systems automate many of the processes traditionally managed by staff, to eliminate human error, reduce waste, and prevent over-ordering.
They save you time by automating a lot of the processes and use suggestive ordering to help you plan better and reduce food waste and save money.
It makes a lot of sense to have your inventory management system linked to your POS if it's not already provided under the same system. This allows seamless movement of data from front to back-of-house and gives you a clearer and more complete picture of stock levels, costs, and ordering needs.
POS providers offer good inventory management tools, but you might consider an integration with a more powerful, task-specific tech platform if you have specific needs and values. For example, a recipe costing service like XtraChef, or environmentally aware sourcing partners like FoodMaven.
Takeaway, click and collect and mobile order-ahead tech
There are a host of auxiliary tools to help restaurants set up their own ordering apps and delivery systems, including Flipdish, Innovorder, and Slerp. Big nationwide chains like Starbucks and Domino's, are all using mobile order-ahead tech to give customers a super convenient experience via their mobile devices.
During COVID-19, the idea of mobile ordering from the table when dining in is becoming more relevant. Customers can order straight from their phones through an ordering app by scanning a QR code at the table.
This means the entire ordering and payment process can be done through the app, eliminating much of the contact of a traditional restaurant ordering process, ie. handling physical menus, speaking to wait staff, and paying via a terminal or by cash.
Analytics and reporting
It's crucial in the digital age to use all the data you can to improve upon your systems and processes. The main players we have been discussing tend to either offer their own analytics and reporting or integrate with third-party providers that provide this capability seamlessly.
The main providers we've mentioned, like the biggest POS providers, reservations systems, and delivery aggregators like Deliverect all offer built-in analytics and reporting tools specific to their area of operations. This is an important component for growing businesses as restaurant owners can now harness real-time data to inform decisions and make changes to achieve ambitious goals.
Integrations with other tech solutions
As mentioned throughout, integrations are key to putting together a viable restaurant tech stack. With so much incredible technology transforming the way restaurants are run, there's no one system that can do everything, so restaurateurs will have to use integrations to some extent.
The good news is, for most tech companies, it is in their interests to integrate with the other top players, and the only thing stopping them is the work that goes into this. So moving forward, you will see more and better integrations between the top players in the industry.
With the right tech, restaurant owners can better manage data, free staff from tedious work, and become a more efficient business.
Not only does it allow members of staff and customers a more convenient and a positive experience, but the biggest bonus with an integrated tech stack is also the access to customer data in a bid to build loyalty, offer personalised offers and experiences, analyse trends, and improve every aspect of the customer journey and in turn grow as a company.