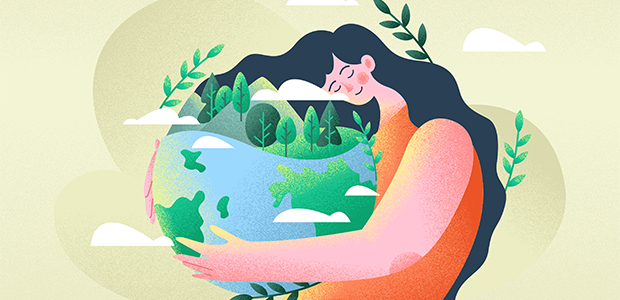 Resourcify raises €14m Series A funding to reduce companies' waste
Resourcify, the waste-management and recycling platform, has raised €14 million Series A funding, signalling confidence in its business model of reducing companies' waste and promoting a circular economy.
Resourcify's Series A was led by Vorwerk Ventures, further financial investors include Revent, Ananda Impact Ventures, Speedinvest, BonVenture, WEPA Ventures.
Waste is a pressing issue for individuals, communities and the environment, and companies need to tackle this by improving their waste management and recycling. Resourcify's platform digitises this process for them, in a market that is projected to be worth around €800 billion by 2030- double the size of the logistics market. Resourcify's platform connects global companies with local recyclers to optimise their sorting and recycling, improving existing processes, saving hundreds of hours of labour per client, and reducing total costs.
Gary Lewis, CEO of Resourcify, said "Reaching a Series A is an important milestone which helps us to grow our reach across Europe to reduce waste and save companies money in the process. By now, we've reached €100 million waste under management, with another €100 million coming through our partnership with Interzero. With a strong team, and fantastic customers our focus is to double this again next year, to build Europe's leading circular platform."
Dubbed the 'Reverse Amazon' by Forbes, Resourcify is creating a zero-waste future and promoting a circular economy where materials are recycled and reused. The platform is already used by leading enterprises in Europe, including McDonald's and Johnson & Johnson, in addition to some of the largest companies in Resourcify's home market of Germany, including Hornbach, REWE, and Frankfurt Airport.
Felix Heinricy, Resourcify's CBDO and Managing Director, said: "We have built a great business model that is applicable across multiple verticals and markets, and we are now looking to offer more services to  bring a truly circular economy to life for even more customers."
With this round of investment, Resourcify intends to enhance its software as a service (SaaS) offering across multiple industries, continue to focus on critical waste 'take-back' programs that enable companies to reach their sustainability goals as well as expanding its market leadership internationally in Europe and the United Kingdom. The company will also prioritise growing its commercial teams to scale revenue and create an enhanced recycling experience across the entire value chain. Resourcify has processed over 500,000 tonnes of waste via the platform and plans to further increase the CO2 savings for its clients and the environment.
Dominik Steinküler, Partner at Vorwerk Ventures, said: "We are impressed by Resourcify's platform and the tangible benefits it offers its users. By digitising recycling, they unlock significant process efficiencies and enable a superior coordination of the entire value chain, paving the way for a truly circular economy. The team is highly passionate and determined to make an impact towards a zero-waste future and we are excited to back them on their mission."
Otto Birnbaum, General Partner at Revent Ventures, said "We are not surprised that our portfolio company Resourcify is raising such a strong series A. We are excited about the opportunity to combine the disruption of the waste management industry, with the investment in a company who is providing a real benefit to our environment and accelerating a zero-waste future for our planet."
Andreas Schwarzenbrunner, Partner at Speedinvest, said: "The waste industry is growing massively due to regulatory tailwinds and increasing consumer pressure. As a result, recycling and circularity are becoming strategic priorities for large companies around the world. We are excited to continue to support a company that is on track to become the digital backbone of the circular economy!"
Dr. Bernd Klosterkemper, Partner at Ananda Impact Ventures, comments, "It's a pleasure to be continuing to support Resourcify on its journey to build a circular economy. This latest capital injection is yet another vote of confidence in this talented team and the system they're building. Waste management is a crucial, but often overlooked, part of our journey to a healthier planet. As such, innovative solutions like Resourcify are desperately needed. At Ananda, we're really excited to see where the future takes this business."
Paul Garte, Investment Manager at BonVenture, said: "Catalysing change through conscious investment, we've partnered with a visionary startup committed to waste reduction and the circular economy. In doing so, we're not just investing in Resourcify. We are investing in a cleaner, more responsible future, where waste hopefully becomes a relic of the past."
Carl-Luis Rieger, Managing Director at WEPA Ventures, said: We sincerely believe in the circular value creation model as the new growth trajectory for the global industry. From our understanding, circular value creation addresses both the economic value maximisation of input streams and the ecological minimization of land use and raw material depletion. At WEPA Ventures, we are sure that Ressourcify, with its digital all-in-one platform, will contribute meaningfully to both sides of this equation. Hence, Ressourcify is a genuinely relevant investment case and an interesting essential digital layer for WEPA Group's circular economy ambitions."     
Sebastiaan Krol, Interzero states: "For us as a leading circular solutions provider, Resourcify is foremost a major technology partner. With the platform we follow our strategy, to provide our customers optimised, digitally supported circular services. They love the application and, like us, see it as a gamechanger for their circular processes. Together with Resourcify we are growing. That's why we're investing and why we're happy about our well-known co-investors. Together, we will continue to write this success story."