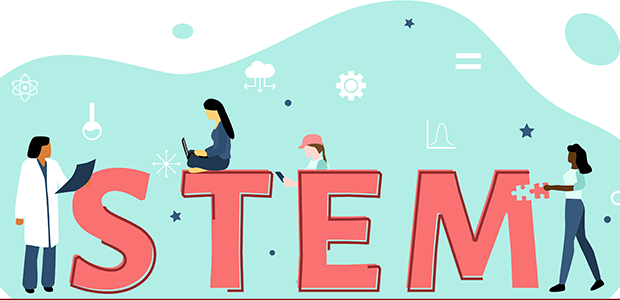 Resource Solutions Partners with InnovateHer to Close UK Tech Gender Gap
Resource Solutions, provider of workforce and advisory solutions, has announced a community-focused partnership with InnovateHer, a values-led social enterprise dedicated to addressing the gender imbalance in the tech sector.
Bridging the gap between education and the workplace, the partnership aims to empower the next generation of tech talent, create a fairer and more diverse tech industry, and plug the long-standing skills gap in the context of ever-growing tech vacancies and decreasing number of apprenticeships available to young talent.
With a mutual motivation to encourage an uptake of STEM subjects for GCSEs among young girls and non-binary students, this partnership will provide mentorship and tech skills support from an early age, nourishing the UK's future talent pipeline by connecting students with a lifetime of opportunity.
Beyond encouraging girls to pursue a career in tech, Resource Solutions' deep understanding of the employment landscape will help the organisation tackle an additional barrier to diversity facing the industry – career longevity for women in tech, who are 45% more likely to leave the sector than men, according to InnovateHer's own research.
Resource Solutions will share exclusive insights around employer needs with the talent of tomorrow, to help ensure that young girls and non-binary students have clear expectations of what a career in tech might look like – and that on entering the workforce, they are fully-equipped to carry-out a long and successful tech career, on equal footing with their male counterparts.
The alliance will also see Resource Solutions' Workforce Consultancy support 200 students at Standish Community High School in Greater Manchester with tech skills support and participate in school activities such as graduation and code clubs. Extending this support to more schools and colleges in the coming months, employees and consultants at Resource Solutions have the opportunity to join a growing ambassador network and offer coaching, while students benefit from role model support and mentoring.
Part of Robert Walters Group, Resource Solutions will give young talent access to its global portfolio of brands, eliminating barriers and unlocking opportunities for underrepresented demographics - while also delivering more diverse and innovative solutions for its clients.
The partnership will focus on achieving the following key objectives:
Encourage more girls and non-binary students to pursue careers in technology

Increase awareness of opportunities in tech-focused careers

Connect young people with industry role models

Provide mentorship to aspiring tech professionals

Strengthen the talent pipeline and plug the tech skills gap
Resource Solutions' Workforce Consultancy and InnovateHer share a strong commitment to promoting diversity, inclusivity and social mobility. Despite progress in sealing the gender gap in technology, women still only represent around 26% of the IT workforce – and only 0.7% of the industry is made up of black women. 
Jess Holt, Global Head of Workforce Consultancy at Resource Solutions, said "At Resource Solutions, we proudly strive for a fairer, more accessible, and diverse tech industry. By partnering with InnovateHer, our ambition is to inspire teenagers to pursue tech careers in the first place, but also to help shape future female and non-binary tech professionals so that they have all the tools to thrive throughout a long career in the industry.
"We are experts in recruiting early career individuals and offering accredited training to equip them with the technical skills and commercial experience to join global leading brands.  Now, our own Workforce Consultants can also play an active role in mentoring and coaching aspiring young individuals before they even reach the start of their careers. By strengthening the workforce of tomorrow from an early age, we're also able to enhance our clients' access to talent and ensure they have access to a skilled and more diverse workforce to meet their evolving technological need."
Lauren Forbes, Head of Partnerships at InnovateHer said "Collaboration is the cornerstone of progress when it comes to fostering diversity in the tech workforce, so partnering with the Resource Solutions team is a powerful step in the right direction for us at InnovateHer. Working together, we strive to create a future where every individual, regardless of their differences and background, has equal opportunities to thrive and excel in the workforce."
"Thanks to Resource Solutions' extensive resources and network, we can now map out a clear and tangible career trajectory for the students we support, and ensure the mentoring we provide in their educational years aligns with the job market and its future needs. We are thrilled to bring Resource Solutions into our partner network and cannot wait to see the progress we make together."