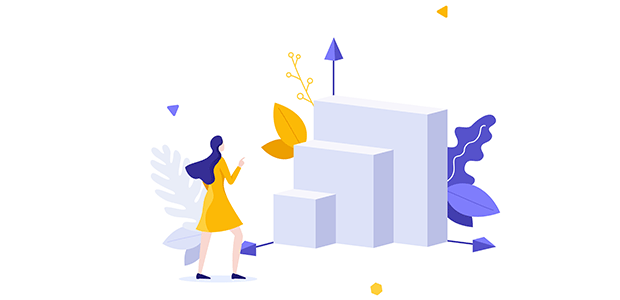 Research finds only 7% of UK business owners have scalable business model
Only seven percent of UK business owners have created a truly scalable business model, according to new research from Worcestershire based business support provider, BizSmart.
The research, which defines a 'scalable' business model as one with - 25% or more of its sales based on recurring revenue, low reliance on the business owner, the ability to quickly handle five times the volume of workload and a clear cost or offer advantage - questioned business leaders across the UK on the challenges they face in driving growth.
It found that just four percent of UK businesses manage to scale beyond ten employees and £1m in turnover and revealed that a key challenge for over half of business owners is creating the right strategy for scale. 
More than half [53%] of business owners revealed they don't have a clear strategy in place that works towards scalability and growth, and a further 31% advised they struggle to keep on track with any growth plan. 
When questioned about people-based challenges, 41% of business owners confirmed they struggle to attract and hire enough of the right people, with 46% acknowledging they don't have the right staff in place to support growth, and a further 50% advising they struggle to get staff to think and act for themselves.
Other key findings from the research include:
47% of business owners struggle to generate sufficient high-quality leads to consistently support business growth

45% don't or only partially have the cashflow to support scalability and growth, with 20% advising they have unstable cashflow

24% don't have sales and marketing resource
The research comes as BizSmart releases its annual 'Scaleup Challenge' report, which provides an in-depth analysis into common growth challenges, together with insight into why a massive 96% of business owners fail to reach seven-figures. 
Kevin Brent, Founder and Managing Director of BizSmart, said: "Out of the 6 million SMEs in the UK, 5.7 million are defined as micro businesses, which means they employ zero to nine people. 96% of all businesses fall into this category and they account for 33% of UK employment but only 21% of the entire turnover. In contrast, and according to the ScaleUp Institute, although there are less than 7,500 'scaleups' in the UK, they contribute 50% of the SME economy.
"So why do so few businesses become scaleups, which is defined by the OECD as having at least ten employees and showing at least 20% growth annually for the last three years? Our research suggests that it may have something to do with only seven percent of business owners having created a truly scalable business model with a demonstrable competitive advantage, low reliance on the owner, strong recurring revenue streams and the ability to take on a rapid increase in the number of customers.
"Having worked with and supported hundreds of business owners in their own scaleup journeys over the last decade, it's also clear that an individual must first have the desire and confidence to grow the business, before taking the time to understand what it really takes to scale growth, which is where support providers, like BizSmart come into play. 
"By releasing our latest Scale-up Challenge report, we hope it not only resonates with business owners but also inspires them to analyse their current business processes and create positive and lasting change."
For more information and to download a copy of the Scale-up Challenge report, click here.