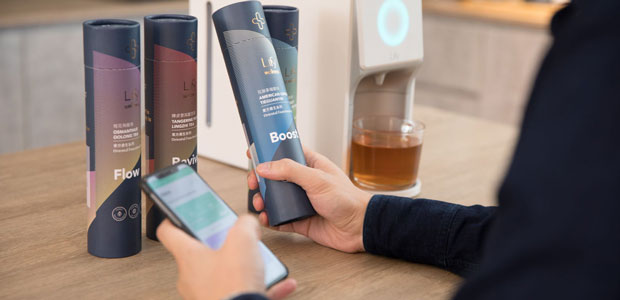 Reinventing traditional medicine with smart consumer health tech
"If we have learned anything in 2020, it's that consumers play a pivotal role in their own health outcomes." - CES 2021. Consumers are now expecting accessible, convenient solutions that allow them to jumpstart their care - from wellness to healthcare - at any moment.
Answering the rising demand for consumer health and wellness products in a more approachable and enjoyable format, Lify is designed with the big vision to make a healthier lifestyle more accessible and convenient for everyone, anytime and anywhere.
Recently nominated as one of '11 Innovative Wellness Startups To Watch In 2020' and the most promising investment opportunities, Lify Wellness is a wellness beverage solution, helping busy city dwellers achieve different wellness goals with ease.
Backed by AI and an ecosystem of wellness professionals, the Lify Wellness App enables users to get recommendations on which wellness formula to drink based on their body conditions, moods and the real time weather. Identifying, tracking and solving health and wellness needs are now a simple 'DIY solution' at one's fingertips.
Lify works with a team of wellness professionals (TCM practitioners, herbal scientists and tea masters) to handpick the best herbal ingredients from both the East and West to create each Wellness Formula. Superfood ingredients like adaptogens, CBD and collagen are carefully paired with tea and herbal ingredients to create wellness formulas that are delicious and functional for daily consumption.
Lify Herbal Discs are also eco-friendly and compostable at regular landfills in just two years, a far more sustainable and convenient solution than other beverage capsules in the market.
Visit Lify's CES 2021 booth to learn more about Lify's new 'DIY consumer health' solution, a capsuled beverage system similar to Keurig and Nespresso but for wellness and enabled by IoT to allow personalisation and recommendations.