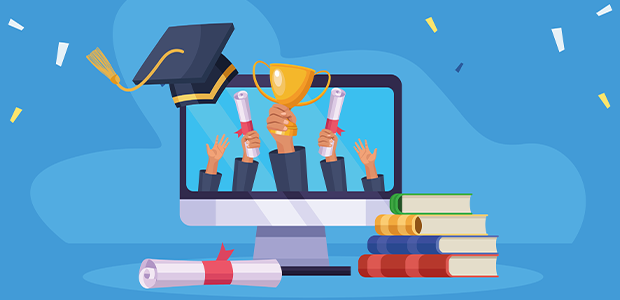 Reinventing the PhD: The World's First 'Venture Focused PhD'
The Venture Science Doctorate (VSD), a revolutionary concept by Deep Science Ventures (DSV), transforms the conventional PhD, embedding venture creation at its core.
This programme is engineered to cultivate high-potential innovators from diverse backgrounds into influential science entrepreneurs, focusing on critical areas like Climate, Agriculture, Computing, and Health. The VSD team proudly announces the opening of applications for its second cohort.
Dubbed as the first-ever "Venture Focused PhD" globally, the VSD spans three years. It's a fully-funded doctorate where participants craft core technologies and scientific solutions, birthed from societal needs, to establish their own enterprises. Besides access to the VSD ecosystem, the programme includes a living stipend, travel, and research expenses.
VSD stands out as the inaugural venture creation-centric PhD. It aims to counteract historical underrepresentation in STEM, especially regarding gender, race, regional, and resource-based disparities. The programme invites global applications, providing an inclusive doctoral training platform for aspiring science founders.
In February 2023, VSD's global call for its initial cohort attracted over 400 applicants, leading to a selective 1% acceptance rate. Four weeks into the doctorate, the cohort is actively engaged in courses like Scoping, Venture Science Finance, and Complex Decision-making, benefiting from insights of a diverse community comprising founders, scientists, deep tech investors, policymakers, and more.
Claire Thorne, Venture Partner at DSV and Co-CEO of Tech She Can, remarks: "We're revolutionising the 'scientist' archetype, forging a global learning avenue for 'Venture Scientists' while significantly broadening access to higher education." She adds, "Our goal is to empower the most diverse and entrepreneurial scientists with the necessary freedom, networks, and investment to tackle formidable global challenges."
The VSD programme is instrumental in the UK government's objective to lead in global innovation.
George Freeman MP, UK Minister for Science, Research and Innovation, acknowledging its significance, greeted the inaugural cohort: "The UK is on a mission to become the world's most innovative economy by 2030, and the Venture Science Doctorate is integral to nurturing our top scientists and innovators in transforming their research into pioneering science and tech enterprises, addressing humanity's most daunting challenges like climate change and global food security."
Lindsay Gorman, a distinguished participant of VSD, formerly a Senior Fellow for Emerging Technologies at the German Marshall Fund and a senior adviser in the Biden White House, has been influential in shaping US-China tech dynamics, with expertise in AI, 5G, and quantum information. Her diverse roles and accomplishments exemplify the unique caliber of the VSD cohort.
Gorman's decision to join VSD underscores the programme's uniqueness. Unlike traditional PhDs, VSD equips scientists for practical challenges, fostering candidates with entrepreneurial flair into groundbreaking founders. Participants tackle key sector questions, learning to devise research projects from scratch and launching companies that contribute impactful solutions, not just knowledge. They also collaborate with visionary supervisors and network with entrepreneurial peers, partners, and investors.