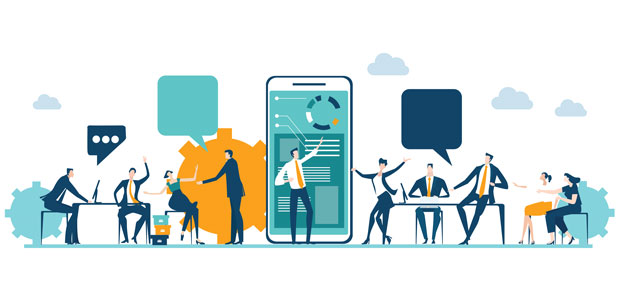 Redefine management through Piper
Piper is a people technology business that makes better managers. Founded in 2021, it is building a solution that combines technology and behavioural science techniques that can be used by individual managers to improve their performance in a measurable, ongoing and lasting way. We spoke to Sathya Smith, CEO and founder of Piper to learn more.
Tell us more about Piper...
I have seen a tremendous need throughout my career for a solution like Piper. Traditionally, organisations have given very little thought to what being a "good" manager really entails. Instead, individuals are promoted to managerial roles and left to learn an entirely new set of skills on the job and by themselves. Employees then bear the brunt of managers' inexperience, which helps to explain why 75% of employees say the most stressful aspect of their job is their immediate boss.
However, no one sets out to be a bad manager. Every manager wants to be successful and Piper makes that happen through a suite of tools, analytics and integrated learning modules that develop them into the best versions of themselves while helping their employees thrive.
WHERE DID THE IDEA COME FROM?
There were three experiences in particular that led me to building Piper.
The first was while at Google when I participated in Project Oxygen, which studied managers of the highest performing teams, identifying what they were doing that made them successful, and productising it. I suddenly had the insight of analytics every few weeks into my performance as a manager and gained constant feedback based on a data loop involving the entire team. I was armed with much more knowledge as, until that point, I had been managing from my gut instinct.
Second, during my time as a venture partner at LocalGlobe, I had conversation after conversation with start-up founders and leadership teams that began with operational questions but invariably led into the full range of management challenges from how to have difficult conversations with team members through to how to motivate employees and conduct effective 1:1s. It quickly became clear that many of these managers had never worked in large organisations or been managed themselves – and now they needed to manage people, organisations, operational issues, fundraising and more. It's a big ask, which is why people management has suffered as a result.
Third, the pandemic upended everything for managers. During the first lockdown of 2020, requests for management support really increased because people didn't know how to manage their teams remotely. Even really seasoned managers struggled to adapt to the new ways of working. Lockdown meant they weren't able to see their employees in-person and completely threw off their ability to gauge people's engagement and motivation levels or to assess well-being. And if experienced managers were thrown into the deep end of the pool, first-time managers were drowning.
WHAT TECHNOLOGY IS INVOLVED?
Our technology will develop managers by providing analytical data about their specific performance as a manager, revealing targeted opportunities for improvement and upskilling. It will also have several tools and technologies that will make their lives easier and drive manager performance by facilitating greater communication and greater empathy. In addition, it will provide contextual learning which can be integrated into everyday work. There is a time and place for training, whether in-person or virtual. However, removing managers from the realities of their day-to-day environment and responsibilities is less effective and lasting than learning that is integrated into various real-life management scenarios and designed to engender incremental behaviour change.
WHAT IS THE MAIN GOAL?
We want to make work better for everyone by redefining management.
Every employee deserves an excellent manager and our vision is to create a uniquely combining technology and behavioural science to empower every manager to be outstanding.
Sadly, today's manager is burnt out and faced with new hurdles and challenges. In fact, burnout among managers increased by 25% in 2021 but stayed relatively stable among individual contributors. What's more, managers are twice as likely than individual contributors to be looking for new jobs.
We want to change this for good.
WHAT MAKES YOUR BUSINESS DIFFERENT FROM OTHERS?
Piper is the only immersive ecosystem for managers that combines technology and a human-centric approach that drives incremental behaviour change that is long-term and lasting. Current solutions on the market are largely process management, feedback and/or meeting platforms. There are no learning resources – at best there are books, podcasts, seminars and training courses – but they aren't integrated into the flow of work, no personalised insights and no behavioural science.
WHAT DO YOU HAVE PLANNED FOR THE FUTURE?
Big things! Our driving principle is that every single employee deserves a great manager who will bring out the best in them. This is at the heart of all our future plans. We're early into our journey but you can expect to see a tech-first, human-centric approach to enabling, equipping and empowering managers to be better