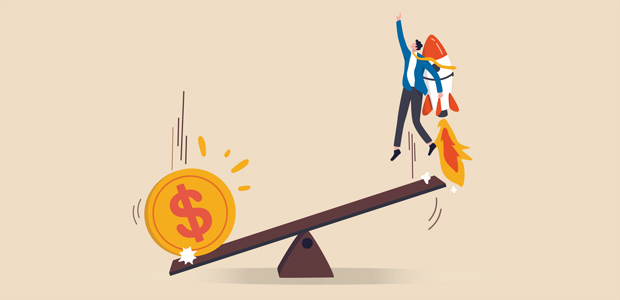 Recovery Loan Scheme
On April 6th 2021 a new Government loan scheme has come into force to help those businesses with the next steps after they have been affected by the economic difficulties and uncertainties caused by the Covid lockdowns. 
This new tax year sees the introduction of the Recovery Loan Scheme (RLS) that is replacing both the Bounce Back Loan Scheme (BBLS) and the Coronavirus Business Interruption Loan Scheme (CBILS). The RLS will be available to applicants until 31st December 2021.
Given that this scheme is designed to replace both the previous schemes, and that the Government has drawn on lessons learnt from the previous facilities made available, it is wider ranging in its scope and has some fundamental differences. The new scheme is accessible to all businesses including those that have already taken advantage of either the BBLS or CBILS facilities.
One major difference is the fact that the Recovery Loan Scheme is not just a simple loan as were the previous schemes, but it is in fact a suite of different facilities including term loans, overdrafts, asset finance, and invoice finance. Term loans and asset finance facilities are available for up to six years, with overdrafts and invoice finance available for up to three years.
The RLS will be available to all companies of any size as there will be no turnover restriction for businesses accessing the scheme. The maximum value of a facility provided will be £10m per business. Minimum facility sizes vary, starting at £1,000 for asset and invoice finance, and £25,000 for term loans and overdrafts.
Over and above the fact that the range of products has been increased from the previous schemes, and that they have effectively been merged, there are a number of fundamental differences this time round. Firstly, interest and fees are to be paid by the business from the outset, with businesses being required to meet the costs of interest payments and any fees associated with the facility. Both BBLS and CBILS were interest free for the first year. Presumably, this change is to reduce the cost to the Government. Lenders will benefit from an 80% Government guarantee in order to encourage them to make the facilities available.
Secondly, there will be far more stringent credit checks than previously for all applicants, with all lenders being required to undertake credit and fraud checks for applicants. However, when making their assessment, lenders will be allowed to overlook concerns over short term and medium term performance owing to the pandemic. It is safe to assume that this change has been instigated in order to reduce the high level of fraudulent claims made previously.
Eligibility criteria are simple: the RLS is only available to businesses that are trading in the UK, the business is viable or would be viable if it were not for the pandemic, and it has been impacted by the pandemic. The last point is, of course, open to interpretation as even for businesses that have not had to actually close, most would be able to demonstrate at the very least that they would have been able to grow more quickly had it not been for the restrictions imposed over the last year.
Finally, there are no personal guarantees required on loans of up to £250k, and interest rates are capped at 15%. For businesses, this is undoubtedly the most flexible and straightforward scheme that has been introduced to date.
However, BBLS had a 100% Government guarantee, and the loans were not subject to any affordability checks, which resulted in over £45.5bn being lent to SMEs. Recovery loans are not expected to be so easy to access because businesses, especially those that have already taken advantage of BBLS or CBILS, may find themselves unable to qualify for additional lending under the scheme due to the affordability criteria.
Despite the affordability checks, and the fact that interest and fees will be payable from the first day, the Recovery Loan Scheme will still prove to be pivotal in enabling many businesses of every size to take the next steps on the road to recovery and future growth.