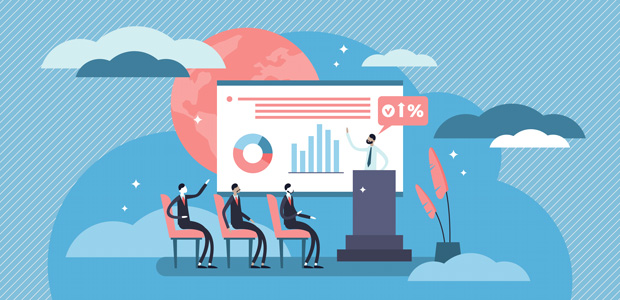 Re-skilling Britain's workforce for the economy of the future
Re-skilling Britain's workforce for the economy of the future has acquired a new urgency post lockdown, as COVID-19 has dramatically accelerated long term trends towards digitalisation and distance working.
There is a fear that jobs in hard hit sectors such as travel and hospitality may disappear, never to return. Meanwhile, demand for skills such as digital marketing, IT project management, cyber-resilience and even languages are already in short supply and the need for those skills is set to increase as we accelerate towards a more digitally enabled work environment. The quicker we adapt to that new reality the better.
So says Byron Nicolaides, Founder and CEO of PeopleCert, a UK provider of qualifications which has worked with the UK government to deliver successful programmes to raise professional standards in core areas such as project management, IT development, cyber security and language skills.
Edutech pioneer, Nicolaides, who won last year's European Entrepreneur of the Year Award for his success in turning UK's PeopleCert into a leading digitally enabled professional and language skills assessment and certifications provider, believes that, with the right approach, Britain could rapidly and, at an affordable cost, train up to 500,000 programmers to fill jobs that would otherwise go begging because of the lack of people with suitable skills.
Innovative training formats such as IT boot camps can enable even those with no grounding in computer science or mathematics to acquire viable programming skills in a matter of months and walk away with a qualification that can open the door to a more secure job or better pay.
New techniques such as online learning mean the relevant courses leading to meaningful qualifications can be accessed for a limited outlay, and can be fitted around other responsibilities. Exams can also be sat at home. This would be ideal for people furloughed, or between jobs, or in employment but looking to acquire highly marketable new skills, as well as carers and those with children.
Nicolaides said: "The world of work is changing rapidly and the COVID-19 crisis has supercharged the pace of that change. Trends such as greater distance working, automation and digitalisation which we thought would take years to take effect, have happened overnight.
However, rather than focusing on preserving jobs and skills which are inevitably going to disappear, we should be focusing on how to future proof our economy by training and educating people so that they are able to fill the gaping skills gap in the IT sector and find a solution to growing unemployment. This means equipping people with employable skills that don't take years to acquire, that do not require a huge financial investment and that can be done by those lucky enough to be in work, at hours that suit," said Nicolaides.
"The digital and IT skills that employers will be crying out for are in short supply in the UK and are easier to acquire than many people realise. Better skills mean improved productivity, higher levels of employment and faster growth which benefits us all," commented Nicolaides.