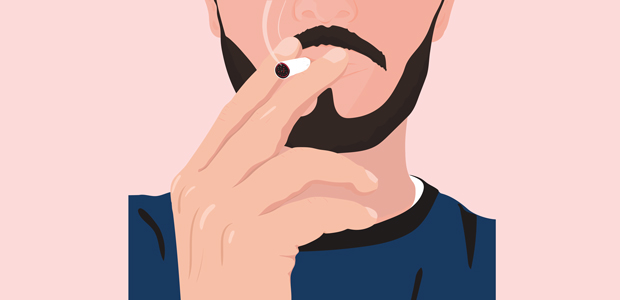 Quit Genuis: CBT programme for smokers
During his training, Dr Maroof Ahmed saw the significant impact smoking had on patients and wanted to do something about it.
Together with his Co-founders, Dr. Yusuf Sherwani and Dr. Sarim Siddiqui, the team decided that 'something' was going to be to take a risk. They put their careers on hold to pursue Quit Genius full-time. Although it was a tough decision to make at the time, the team have never looked back.
Since then the company has experienced huge success. They have over 1 million users on their platform and have helped over 100,000 people quit smoking for good. They have also raised $2.5m from the likes of Village Global (LPs include Bill Gates, Mark Zuckerburg and Jeff Bezos), Y Combinator, Merck, Telefonica and number of notable angels.
Tell me more...
Quit Genius is an app designed to deliver a personalised Cognitive Behavioural Therapy (CBT) programme for smokers trying to quit. The app combines behavioural management, data science and gamification techniques to create a customised programme for users to follow, enabling them to gradually quit smoking.
Quit Genius understands that every smoker is different. That's why, when a user downloads the app for the first time, the very first thing they do is complete a series of questions to personalise each experience.
The first question asks users 'Which of the following describes you best?' The user is then given four different options: 'I've quit and want to stay smoke-free', 'I'm ready to quit now', 'I'm thinking about quitting soon', and 'I'm not ready to quit, but I want to learn.'
The next step is setting your own quit date. Ahmed explained: "Unlike other quit smoking programmes, we don't actually ask the users to quit straight away. Instead, we focus on preparing the user in the right way to set a quit date."
The user will then be asked how many cigarettes they smoke per day, moving onto how much the user pays for a pack of cigarettes. This information helps the app to gather its next window of optimism. Depending on each user's answers, the app shows how many days the user could be smoke-free if they quit by their scheduled quit date, how much money could be saved, how many hours of their time spent smoking could be regained, and how much healthier and happier they could be!
"Quit Genius delivers many different types of sessions that changes the way a smoker thinks about smoking. We know that quitting smoking is about more than just going cold-turkey. Research shows that a combination of behavioural therapy and nicotine replacement therapy is the best way to quit. Therapy helps you change the way your mind thinks about an addiction, while nicotine replacement, such as nicotine gum and e-cigarettes, helps you combat the physical cravings."
Industry competition
Quit Genius has two different types of competitors, 'quit smoking apps' and therapy clinics. The company believes the biggest competition to date comes from face-to-face therapy clinics because they are most similar to the way Quit Genius delivers its personalised therapy programme.
"Therapy clinics can actually be very inconvenient for people as they have to take time off work to attend regular sessions, as well as the fact that most therapists only work within the 9-5 hours of Monday-Friday. People may need support at other times in the day and Quit Genius can provide support whenever and wherever they need it." explained Ahmed.
Quit Genius differentiates itself from therapy clinics with it's around the clock support, and ease of access to a digital therapist, whenever and wherever you are. Along with many other startups, the biggest challenge Quit Genius has dealt with so far has been raising its first round of investment.
"We had to overcome this with real persistence! We spoke to a number of investors and showed them that what we believed in was a good business proposition by gaining users, and generating more revenue. Once this had happened it made the whole process a lot easier because we let the numbers speak for themselves." said Ahmed.
What's the next step?
With things going extremely well for Quit Genius, the company plans to move into other areas of the mental health space.
The main mission of DigiThera is to build evidence-based mobile behaviour change programmes to help people achieve their goals, one health habit at a time.