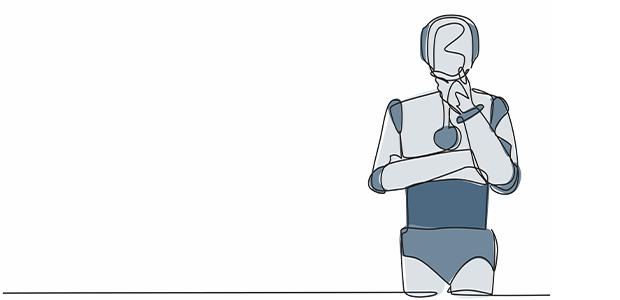 Quantum Metric finds majority of digital leaders are underprepared for the rise of AI
Quantum Metric, a customer-driven digital analytics platform, recently shared insights from its 2024 trends report titled "4 Big Digital Bets for 2024." The report, based on a survey of digital leaders, reveals key priorities for the upcoming year, focusing on areas like artificial intelligence (AI) investments, digital and mobile trends, employee experience, and the evolution of customer loyalty programs and personalisation.
A major finding from the report indicates a cautious approach towards AI adoption among digital leaders. Despite the growing interest in AI, 35% are either observing the technology's progression or have no immediate plans to pursue AI. Quantum Metric's research reveals that 59% feel overwhelmed by the abundance of AI tools, and 33% acknowledge AI's potential value but are uncertain of its specific benefits.
Moreover, the report highlights that 61% of digital leaders expect new AI regulations to influence their investments, 51% believe these regulations will complicate investments, and 30% are concerned about a lack of insight into customer AI usage, which could pose challenges in complying with upcoming regulations.
In the realm of mobile technology, 66% of digital leaders see mobile as the primary touchpoint, driven by social media ads and features like live shopping. This trend is expected to continue, with 48% noting increased mobile traffic and conversions due to social media ads, and 55% predicting digital channels will significantly drive business to physical locations by next year.
The report also underscores the increasing focus on employee experience as a key investment area. With 75% of digital leaders planning to expand their teams in 2024, and 57% increasing staff for customer-facing roles, the importance of enhancing both customer and employee experiences is highlighted. However, 48% believe that backend tools for employees are not given enough priority, leading to gaps that can negatively impact revenue and customer loyalty.
Regarding personalisation and customer loyalty programs, the report finds that while personalisation is expected in the digital experience, loyalty programs are shifting focus. While 60% plan to introduce new services such as subscription options, the primary goal for 31% is to engage loyal customers in these new offerings, moving away from the traditional focus on customer retention.
Danielle Harvey, VP of Industry Strategy at Quantum Metric, emphasized the importance of understanding the customer journey, stating, "As the digital customer experience continues to evolve, one thing remains critical to the success of its success and that's complete visibility into the customer journey. Be it to understand the value of new AI investments, optimise mobile or enhance the ties between the customer and employee experience, it is critical that digital organisations be able to understand and empathise with the customer experience. Going into 2024, this is what will help define the businesses that continue to excel on digital from those who get left behind."