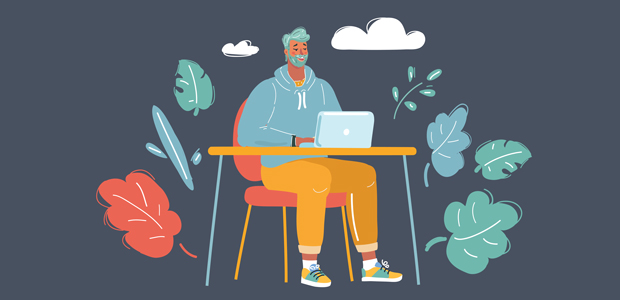 Q&A with Findr
New AI platform Findr works as a 'commercial partnership matchmaker' to help startups grow and innovate - something especially crucial as we emerge from lockdown into an economy that has already contracted by a fifth.
Can you tell me about your background?
I was previously head of market acceleration and partnerships for Visa Europe where I created commercial partnerships with global retailers, financial institutions and other leading brands.
After leaving Visa, I founded Demand Creation Partners, a growth consultancy that helped fintechs accelerate their partnership efforts.
Earlier in my career, I held marketing and partnership roles at Dixons Carphone, British Gas, T-Mobile and other leading brands.
Where did the idea come from?
I founded Findr – just days before the pandemic hit, as it happens – to resolve the longstanding challenge that creating partnerships is complex, manual, resource intensive and often takes months or even years.
Traditionally, even once a potential partner has been identified, businesses then need to pinpoint who's who within the organisation. Then, they have to make assumptions about what those stakeholders are looking for and figure out the best way to get in touch – often leading to a cold outreach which doesn't hit the mark.
I wanted to fix this challenge – to help businesses automate the creation of business partnerships in a matter of minutes and clicks – so we built Findr!
Tell me about the products, how they work and the technology involved?
Findr is a digital marketplace that allows businesses of all sizes to submit their partnership requirements and then identify partners who can fulfil those requirements.
With our technology, we enable businesses to radically cut down the time and effort it takes to create commercial partnerships, effectively generating warm leads in minutes or hours, in just a few clicks.
Findr can be used in three easy steps:
Sign-up and search for potential partners – Users sign-up to Findr via their LinkedIn account. They tell Findr about their business and the types of partnerships they're looking for, from a short-term project to a longer-term strategic relationship. Then, they can search for prospective partners and opportunities that meet their criteria.

Request a one-hour Discovery call – Users can request a Discovery call with potential partners, receive an alert when their request is accepted, then book a one-hour audio or video Discovery call through the Findr platform.
Explore opportunities live with key decision makers – Users then discuss real opportunities with other users who have a specific need or requirement for what they're offering. The requestor pays just £99 once the Discovery call is completed.
We're launching Findr initially to the UK financial services sector this Autumn, and plan to expand to other sectors and geographies as part of our vision to become the global marketplace for business partnerships.
How many on your team and how did you build and grow it?
As with many start-ups, we have a lean team consisting of myself, our programme director, a technical development partner, plus subject matter experts including designers, UI/UX specialists and legal, finance and corporate governance.
Do you have any competitors, if so, how do you differentiate yourselves?
There are a number of platforms like LinkedIn, Crunchbase and Owler who provide insights into other businesses, but we haven't found any other company that connect users with real-life partnership requirements like we do.
What funding process have you gone through?
We closed our first funding round in 12 weeks – and we're proud to have done it all virtually!
We're planning our next round before the end of the year to drive our next phase of growth.
What challenges have you faced, and how have you overcome them?
I incorporated Findr on March 10th, just days before the COVID-19 restrictions hit.
However, lockdown has probably been one of the most productive times of my life.
Working at home heightened my sense of focus. In contrast, pre-lockdown, I was dashing around London from meeting to meeting.
How is your business profitable?
We're launching soon and will generate revenue from each £99 Discovery call. Next year, we'll introduce subscription pricing, along with other revenue generating features as part of our product roadmap.
What's next for you guys? What is your strategy for growth?
Our immediate focus is to bring new, paying users onto the platform.
After six months, our plan is to add another sector such as insuretech or adtech, then begin international expansion in 2022 once we have a consolidated base in the UK.
How are you publicising the company?
We began PR in the summer to raise awareness of Findr ahead of our launch. We've been fortunate to have been featured in a numbing of leading publications including Forbes.
We also created an early beta sign-up group (at www.findr.global) and are approaching 300 people who have signed up, including leading corporates and SMEs. We've been keeping the group updated on progress and will offer them early access when we go live.