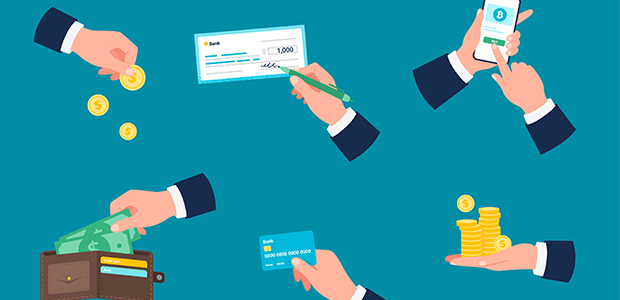 Push-to-Card technology: Expanding payment modalities
Digitalisation is impacting all aspects of our lives, including the way we work, rest, and pay. It has also become a major disruptive force especially, for the payments industry.
Traditional payout methods have successfully served many businesses for decades – including, cash, cheques, and ACH payments, for example. However, these options can be insufficient when we think of a use case that involves high-velocity, low-volume payouts, and payouts which need to be sent internationally. These require a payouts mechanism that is more flexible.
Let's explore this in more detail and explore the alternative payments processes that make it easy, quick, safe, and transparent for businesses looking to pay other businesses or individuals.
The gig economy – a primary use case
The world has seen a tremendous shift in the way that people work. Although there are still traditional nine-to-five jobs, there has been a rapid shift into a new era of flexibility and independence, fuelled by the rapid growth of the gig economy. In fact, there are 1.57 billion gig workers around the world. Gig work can be full-time, part-time or a just few extra hours to generate income outside a day job.
Even before the COVID-19 pandemic, the rise of gig workers helped drive growth and innovation in electronic payment methods over more traditional options like cheques or cash. ACH direct deposits may settle faster and require less intervention by the recipient, but until there is a solid relationship with the employer, some gig workers may prefer to trade speed for information security and opt for paper-based methods.
Today, many now expect same-day payouts. But the challenge facing these underserved individuals opens the door to a truly game-changing shift in the future of digital payment networks. More specifically, a payment method that enables users to transfer and extract the digital value of their purchases freely and instantly. Thus, eliminating the need to withdraw funds from a bank account or pay prohibitive transaction fees, saving both time and money.
Push-to-card
With Push-to-Card technology, payments are easy, quick, safe, and transparent for businesses looking to pay other businesses or individuals, including gig workers. But how does it work?
Push-to-Card Payouts are initiated by the payer, who "pushes" funds in real time to a payee's account through their eligible Visa or Mastercard debit or reloadable prepaid card. Unlike traditional bank-to-bank transfers, Push-to-Card Payouts are settled in real time and need only the payee's name and email to set up. The payee's card information is then captured on the initial payment through a quick and easy, white-labelled flow and stored for future payments; there is no need to collect banking information. And importantly, Push-to-Card Payouts can be made anytime, 24/7/365.
Although virtual cards provide an alternative to traditional cash, cheque, and ACH payments. Push-to-Card provides value where virtual card acceptance is unavailable. For example, it allows businesses to pay gig-economy delivery drivers (such as DoorDash, Grubhub, etc.) in real time directly to their eligible card account rather than having them wait several days to receive a payment via check or ACH. It enables real-time settlements* and visibility into transactions via a new modality.
Traditional vs new age
Legacy systems will always remain, and in some cases remain standard. Clearly there are use cases where they serve the needs of their users, such as managing payroll or conducting large B2B payments. There is not always the need to completely revamp the infrastructure.
However, the industry must always be looking to blaze a new trail – complementing traditional systems with new and improved digital payment models that help those previously underserved businesses, workers whose requirements are largely unmet by the major traditional payout solutions.
As the economy constantly evolves and new ways of doing business are cultivated, the need for businesses and independent workers to handle their payouts in the manner most convenient to recipients is only set to increase. It's all about removing friction from the system and helping them find efficiencies and satisfaction.
Functionality, such as Push-to-Card, can help many businesses, across many sectors, including not only gig economy, but also insurance and travel. If properly leveraged, it can be a real game changer in making payments faster, more efficient and secure for businesses and individuals – a key element during tough economic times.