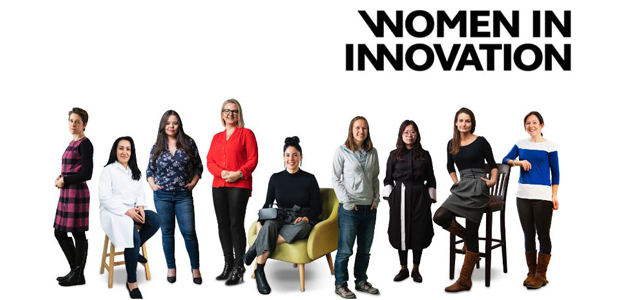 Proportion of businesses set up by women unchanged in ten years
Innovate UK is releasing new data which reveals the proportion of women setting up businesses has not only remained stagnant at just over a quarter of the total number of new businesses for the last decade, but seen a slight dip since 2010/11 when it was at 28.7%, compared to 27.3% today. Innovate UK's Women in Innovation Awards looks to help balance the playing field in business by providing more support to female entrepreneurs from across the UK.
Despite the overall picture remaining unchanged, the research does reveal some positives, with a marked uplift in younger female entrepreneurs setting up businesses. The number of women under 20 starting a business has more than doubled in the last decade from 1351 to 4429. Conversely the percentage of older female entrepreneurs (over 50) has decreased by 1.37%.
Women who do take the leap still face more challenges in making their business a success than their male counterparts. Stats show that for every £1 of venture capital (VC) investment in the UK, all-female founder teams get less than 1p, all-male founder teams get 89p, and mixed-gender teams 10p. (British Business Bank)
Innovate UK is working to change this by providing financial support and mentoring. Through the Women in Innovation Awards, 20 female entrepreneurs will be awarded with a cash injection of £50K each, as well as a bespoke package of business support, coaching and mentoring. This year the awards recognised 40 women who, after undergoing a vigorous assessment and interview process, receive a £50,000 grant and a bespoke package of mentoring, coaching and business support to further build their business. Innovate UK and KTN are hosting a briefing event on Tuesday 24 August 2021 to share more about how to enter, the application process and the support available for applicants.
With evidence showing women's careers are more likely to be impacted by the pandemic than men's, 18-30 year old women are more likely to work in the sectors that have been worst affected by the lockdown, Innovate UK is hoping more women will be inspired to take forward their own business ideas.
Female founders, co-founders and senior directors are vital to the country's economic recovery and the Women in Innovation awards showcases the resilience and ingenuity of women who have innovated or pivoted their business throughout the pandemic and are working to solve some of our most pressing societal, economic and environmental challenges.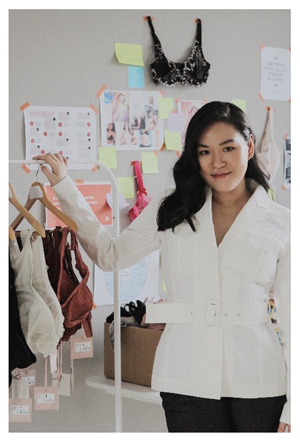 The Women in Innovation Award winners look set to tackle some of our biggest societal challenges and help the UK reach Net Zero and build back better post-pandemic. Winners include technology to help young people better manage their money, to eco-friendly period products, and an online community platform that tackles the issue of product shortages during COVID-19.
Commenting on her award win, Bella Trang Ngo, founder of Brarista (25 years old from East Croydon) said: "Running a start-up is the hardest during the earlier years, and for me, doing it as a female immigrant at times can feel like a lonely journey. The Women in Innovation Award has really opened my eyes to a group of extremely driven female entrepreneurs who share the same level of commitment to their visions, but also are so supportive in lifting each other up - making sure we all have a chance to succeed. I can't recommend this Award enough. There's definitely something immensely powerful entering a room of people who look like you and are heading in the same directions!"
Emily Nott, Head of Equality, Diversity and Inclusion at Innovate UK said: "Our mission through the Women in Innovation Awards is to support – financially and through mentorship – women with incredible business ideas to grow their companies and enable them to realise their full potential. Our previous cohorts are doing incredible things and promise to have a real impact in areas like health, education and sustainability. Ensuring the support is there so that more women feel enabled to progress their own businesses is critical to economic growth as we recover from COVID and tackle the new challenges that face us."
Details on all 40 female inventors can found here. If you're an inspiring female entrepreneur with pioneering inventions, check out how Innovate UK could support you here.