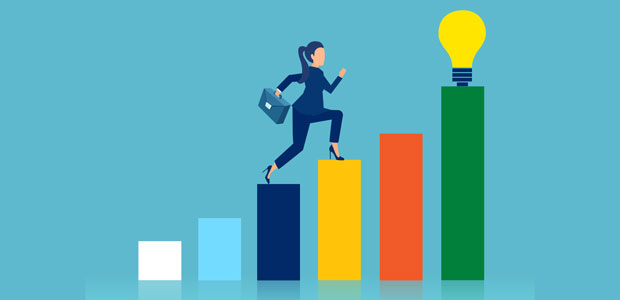 A promotion after maternity leave shouldn't be a rare thing
Razor's Head of Client Services, Ellie Mosley, recently shared her story with us on having a career in technology as a new mother. Now, Razor's CEO, Jamie Hinton responds. In his mind, it was the natural thing to do.
I was aware Ellie was writing a piece on women in tech but not specifically about returning to work after having her first child. I had no idea the article was being released and it was an incredibly moving experience to read how our business has supported Ellie throughout her maternity via her article on Startups Magazine.
What really struck me was how our actions made Ellie feel. We never 'designed' or constructed a specific maternity strategy or made any special concessions - we do what we always do, and act in ways we thought was right and what we would do for anyone. This is how you would treat a loved family member, right? Why would we (or any business) do it any differently?
Having a child is a rollercoaster of emotions and an experience that will last a lifetime, for women, and men. Memories are embedded deeper when we are on emotional highs and this is by design, your reactions at these times are always remembered.
I'm immensely proud of everyone on the team for how we approach situations like these. When we are put under pressure, the true nature and culture of an organisation really comes out. In the same way that money can amplify the true nature of a person; a bad apple turns into a rotten apple and a good egg, well, they remain a good egg. The same is true of an organisation.
A promotion out of maternity leave isn't something that should be a rare thing - it would never stop a man and we ask what's the difference? As a father of two I know exactly what it's like in the early days both mentally and physically so what's the difference? 
I am never really sure how to think or speak when it comes to equality, other than to listen and learn continually. I sometimes feel that whatever I say must have a counter side to it. I know that I still have a lot to learn and I am open to different perspectives. All I can say is that being aware of any biases is the first step to eradicating them. Society has a long way to go to remove the values that are imparted on us from a young age and if we are all aware of what is going on in our own heads and we begin to push against them and stand up for them we can begin to make progress.
I'm truly touched that we had not even noticed what we were doing was so radical and that we have kept to what we think is right regardless of gender. Excellent work, dedication and loyalty should be rewarded. Give and you will get and be true to the people around you.
Top tips for a supporting your team through Maternity Leave:
Realise your biases and don't just follow the flow

Slow down and think - what's the right thing to do, not just what does historical society say we should do

View every person as a heart in your company

Have empathy and treat people with the same kindness as you would your family. To receive, you have to give, so as a leading company, you need to put the first foot forward.

Be consistent

Be clear in your values and stick to them. Treat everyone equally and hold your standards high.

Don't be afraid to be vulnerable 

This is possibly one of the hardest aspects for most. Showing that you aren't perfect and are just as human as the next. Allowing yourself to be vulnerable as a leader builds a deeper connection. The fear that you might get slammed is almost never realised. The return is huge but that is usually the case for everything worth doing.