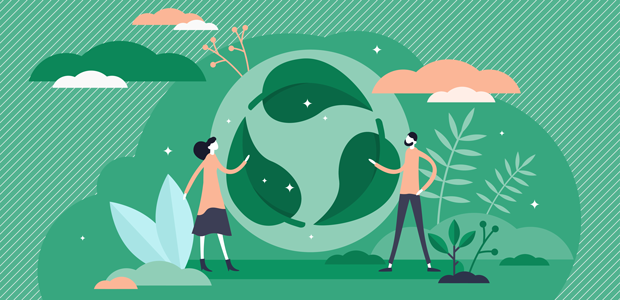 Programme for startups looking to make an impact on CO2e emissions
Carbon13 is the venture builder for the climate emergency, supporting startups geared at reducing CO2e emissions; by 2025, its mission is to help 1,000 entrepreneurs build 150 startups, each of which has the potential to reduce emissions by at least 10 million tonnes per annum.
Launching its first programme - which starts in March - it is looking for applicants to apply for programme launch in January; a second cohort will start in September.
The Apprentice-style challenge will see applicants team up in the first month - matchmaking brilliant minds with game-changing ventures. Those successfully finding their team will be invited to continue to phase two. Phase two is the validation stage, lasting three months - it is the stress-test for the businesses focused on questions such as: is this a viable business? Does it create value - for customers, financially and in terms of reducing carbon emissions? - and most importantly, is it scalable to the point where it could take millions of tonnes of greenhouse gas emissions out of the emissions base?
The end of phase two, sees teams put in front of a Dragon's Den style investment committee, who will decide which ventures receive £75,000 and continue to phase three. Phase three, which lasts four months, is the growth phase. Businesses will have unparalleled access to a network of enablers in Cambridge to help these startups scale up for the next round of finance. The programme lasts eight months, and aspirants will be given a generous stipend of £1,000 a month.
Co-founder and CEO of Carbon13 Chris Coleridge, who is also Senior Faculty in Management Practice at Cambridge Judge Business School, commented: "Dealing with the climate emergency has never been more important; we are at war with ourselves, and a key part of part of the answer is creating businesses that are created specifically to solve the climate crisis. Which is why I'm delighted, together with our team and investors, to bring forward a programme to facilitate some extraordinary minds in creating sustainable, scalable businesses that tackle CO2e emissions.
"We have solutions, we just need to enable more of them, and bring them to life faster, by bringing teams together and giving them the confidence, expert advice and investment to drive forward with their plans and ambitions. I can't wait for us to start together towards reaching our aim of reducing carbon emissions by 400 million tonnes per annum."
The application process is open to all, there is no qualification per se, as applicants will be picked based on their experience and merit.
Dr Nicky Dee, Carbon13's Co-founder and Chief Sustainability and Innovation Officer, and a Fellow at the Cambridge Institute for Sustainability Leadership, adds: "The climate emergency is an urgent issue of our time. Yet I remain optimistic. Human beings have a great capacity for ingenuity, and entrepreneurship is a way of introducing innovation into the economy at scale.
"We are looking for founders who have the imagination for a different future, the commitment to do something now, and an area of excellence. Where entrepreneurship has previously failed is by not drawing on all perspectives. Talent is being under-served and the world is missing out. Even if you think you are not the archetypical entrepreneur, please apply."
Each cohort on the Venture builder is formed of three founder types to give the complementarities and depth that the ventures need. These are: 
Technical Founders: You are from a scientific, engineering or academic background, with deep expertise which you now want to use in a venture. You strongly believe that entrepreneurship is how you can make a big impact relatively quickly.
Commercial Founders: You are either a serial entrepreneur looking for your next challenge in the climate space - or you are from a corporate or industry background. You have significant experience and relationships-and skill in building relationships.  You likely have ideas for bringing solutions to the world that are better than the status quo, but you know you will make faster progress with a technical cofounder. 
Venture Catalyst Founders: You have strong expertise and/or social capital in one of our target industries (e.g. in energy, transport, agriculture, food, buildings, manufacturing, consumer, finance, telecoms) or a strong skillset in startup expertise (sales, product management, design). 
To find out more and apply, please click here.