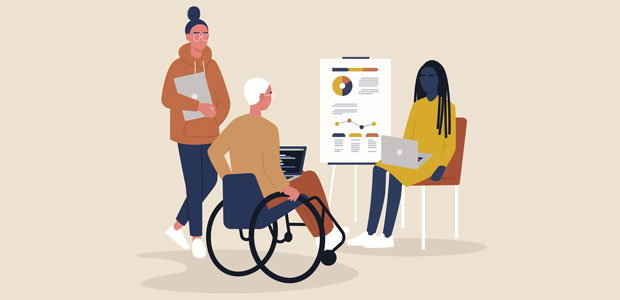 Programme expanded to further support underrepresented entrepreneurs in London
An organisation supporting underrepresented Founders in London and connecting them with opportunities in tech called OneTech is expanding its efforts to support and diversify London's entrepreneurial community. Addressing systemic racial and economic barriers to entrepreneurship highlighted by the COVID-19 pandemic, in collaboration with JPMorgan Chase.
The expanded programme aims to increase, educate and strengthen the number of BAME and female founders developing tech businesses and working in the digital industry, whilst collaborating with the industry to fix underlying issues and create new opportunities.
OneTech launched in October 2018 on a mission to change the face of startups with the support of JPMorgan Chase, which has committed a total of £1.3m to this effort. Through various initiatives, it has engaged over 1,000 founders, and 360 people and 180 businesses have received support.
Of those people, women made up 68% and BAME 91%. As of June 2020, OneTech startups have raised £13.6m and created 130 jobs.
Following the results of a longitudinal programme evaluation conducted by Loughborough University London, and direct feedback from target communities over the past two years, OneTech is launching two new programmes for entrepreneurs: the OneTech Entrepreneur Incubator and OneTech Accountability Groups. These programmes will reach over a thousand people and offer intense support to more than 250 entrepreneurs and 120 businesses at a time when it is needed most.
Emma Obanye, Entrepreneur-in-Residence for OneTech, commented: "The lack of diversity in tech is a big issue, and the events of this year have once again surfaced the ongoing issues around institutional and structural racism both in society and the economy. COVID-19 is creating additional challenges for all and many entrepreneurs and startups are struggling. As with any macroeconomic shock, people from excluded communities with little or no savings and reserves will suffer most. BAME communities have been hardest hit.
"OneTech's mission is to support the underrepresented, increase the visibility of role models, and address systemic problems through diversity & inclusion best practices, and this has never been more vital. We're proud to launch these new initiatives for our community alongside our partners, providing Founders with the expertise and support they need, right now, across the next 12 months."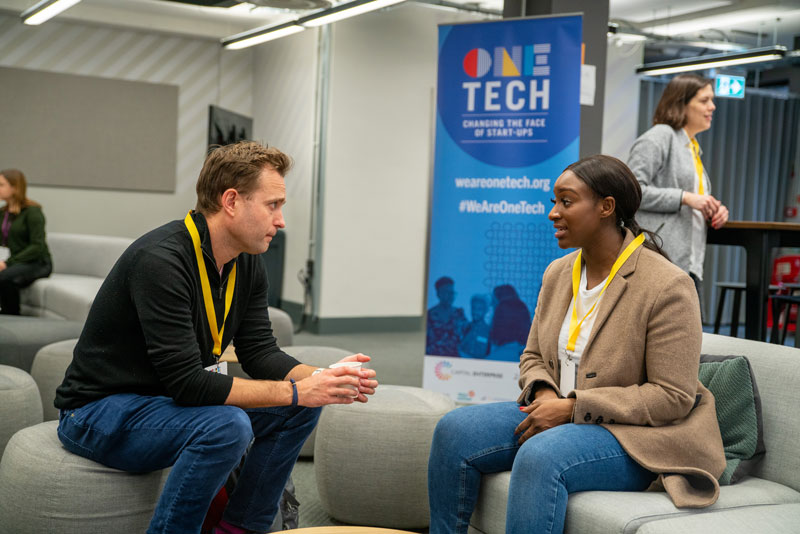 Alongside the new programmes, the organisation is continuing its work with Diversity VC who recently launched the Diversity Standard for VCs and is also announcing new partnerships with The Nest, a mobile platform democratising entrepreneurial education and access to capital, and the Angel Investing School, which trains professionals from all backgrounds on how to get started with investing in startups.
Work with Loughborough University London will continue to collaborate on the development and integration of evidence-based strategic tools to assist in defining an impact-driven framework, new structure, and supportive ways of working for OneTech. To ensure all activities drive the mission of the organisation and value for its community.
OneTech Entrepreneur Incubator
Four expert-led programmes for early-stage businesses will be delivered across the next year for underrepresented communities, each comprising two cohorts. The curriculum will combine distance learning, webinars, workshops, peer learning, one: one and complementary content. Specialist sessions and support will be delivered by black leaders for the black community. The programmes will be organised by stage of a business; ideation, validation, early traction and funding readiness.
Resources for all programmes will be provided by The Nest and aligned with the incubator programme curriculum. As part of the programmes, all Founders will have over 15 hours of support, free membership to The Nest for its mobile-first masterclasses from entrepreneurs, and can use The Nest to access angel invests, venture capitalists and other forms of financing.
For businesses that are at the Traction and Funding Readiness stage, OneTech will also provide them with regular office hours from industry experts within its network, and a 1:1 investment readiness support through Investor-in-Residence, Andy Davis, and regular Office Hours with potential investors. 
Gary Stewart, CEO and Co-Founder of The Nest, said: "As a founder from various underrepresented backgrounds, I know how essential it is to have the right knowledge set and access to a network of peers, experts and capital to succeed. We created The Nest to grow, educate, inspire and support a new generation of global entrepreneurs and future leaders, with a key focus on those who feel overlooked and underfunded. We have invited the best entrepreneurs in the world to share their lessons learned with you, founder to founder, and then facilitate access to some of the world's top investors, all from the palm of your hand."
OneTech Accountability Groups
Building on the experience of the previously run Pioneer Investment Readiness programme and the Startup Resilience Programme developed in direct response to COVID-19, OneTech will roll out online accountability groups as one of its key business support activities. 
Recent feedback from its black communities, in particular, confirm that specialist mentoring remains important and this model offers a way of delivering this at scale. Each group will comprise six to eight founders and an entrepreneur-in-residence or industry expert. Entrepreneurs will be grouped by stage and area of interest. The groups will meet once or twice a week for three months for a mixture of peer-to-peer support and expert input. The groups are for BAME and female founders of early-stage businesses. 
To register your interest for OneTech Accountability Groups, click here.
Diversity standard for VC's
Launched in early September, the Diversity VC Standard is an industry-first benchmark for diversity and inclusion. Ten UK funds, including Atomico,  Ada Ventures, and McRock Capital, have already been assessed and certified. Through their ongoing partnership with OneTech,  Diversity VC will continue to offer assessment and certifications to funds in the UK. By September 2021 it aims to have assessed 20 more funds. 
OneTech will also work with Accelerators and Angel groups to encourage fairer representation and assessment for early-stage founders.
Hang Ho, Head of Global Philanthropy EMEA and LATAM for JPMorgan Chase, added: "The Covid-19 crisis has further highlighted historic and systemic barriers to opportunity for diverse entrepreneurs. By bringing together the industry, entrepreneurs and community organizations, we can help more women and BAME founders grow their business and give back to their communities."
Andy Ayim, Founder of Angel Investing School, commented: "It takes an ecosystem to change the systemic issues diverse founders face when starting and scaling startups. We believe entrepreneurs can come from anywhere, so everyone should be afforded equal opportunity.
"In working with One Tech, I've had the privilege of mentoring founders through the Accountability Groups as well as benefiting from sponsorship for The Angel Investing School. We are proud to share that we have had 50 attendees, 45% were women and over 70% were people of colour."
For more information click here.