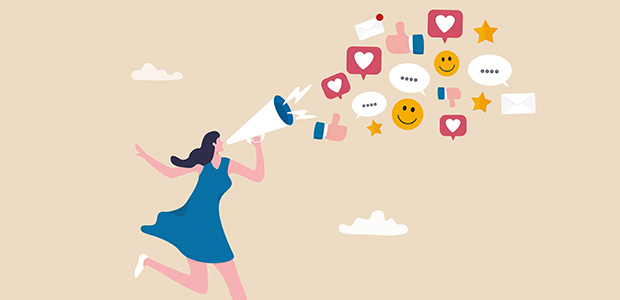 PR For Startups: Top Tips for Brilliant PR
Just recently I led a PR workshop for tech startups focused on tackling air pollution. These startups and scaleups are on the Breathable Cities accelerator - a programme designed by Growth Studio and partnered by Impact on Urban Health to support UK air quality innovators.
All ten startups are  at different stages of growth - and with a diverse understanding and experience of PR too.
One of the biggest lessons is understanding what PR can and equally what it cannot do. And a good PR professional should be managing those expectations to prevent misunderstandings.
I shared some core insights about how PR works, how to make it work, how startups can handle their own PR and when it's probably time to bring in an expert. Here's the lowdown:
What is PR anyway?
These days, PR covers a broad remit of activity and possibly more than you might expect. Aside from selling stories to journalists, and securing coverage, a PR expert is usually a great copywriter including social media content and influencer relations too.
PR professionals create content for websites, organise speaking opportunities and handle a developing PR crisis (obviously). And we can even lead the early culture of a business through the design of model internal communication processes. In comparison to paid or owned marketing channels (ie Linkedin advertising or your own website for example), PR comes under the category of 'earned activity'.
When PR doesn't work?
Some people may have a misperception of what PR can do. And this misunderstanding can lead to a painful experience if it's not discussed at the beginning of a campaign when objectives should be set - together.
For example, PR is terrible as a sole lever for driving sales. Because PR people are not 100% in control of when PR coverage will be published - or even in control of the whole message - we have to rely on journalists to do that job for us.  Journalists will never want to write an article that has an obvious sales angle. Understandably - that's not their job. Their job is to create a compelling and interesting story for their readers. Paid digital marketing activity is much better at driving a sales led 'call to action'.
PR coverage is also rubbish at hitting a deadline date. Again because PR is about working with a third party media - we cannot always control the exact timing of when that coverage might appear. Generally speaking, if the PR story is tied into an event date - it makes logical sense for the writer to ensure the story appears around that date, but outside of firm topical dates, publication of your story is in the hands of the media title.
And finally, never over exaggerate or use hyperbole. This is when your PR efforts could work against you, because you won't be viewed as a trusted source. Stick to truth and facts and if your story doesn't have enough depth or interest (more on this later), Don't do PR (yet).
What are current PR trends?
AI is having a positive and challenging effect on the PR industry.
In terms of using AI as a tool for monitoring sentiment on social media for example - it's a great asset. In terms of replacing writers? Well, ChatGPT is making some in-roads but so far the quality hasn't been great. But watch this space....
      2. Some media welcome well written articles 
Many smaller media houses welcome well written contributions from experts in their field. This could be a CEO or Co-Founder who has a particular and valuable perspective on a topic. Their article has to be interesting to read and written in an editorial style - ie not self
promoting. Take time to read other similar content examples in that media title before you submit your own.
Can you pay for published press releases?
Yes this is an increasing trend - particularly in smaller vertical trade titles. Sometimes this works as a tactic for increasing visibility and generating back-links but ideally you want to be finding a mixed pack of tactics combining earned and paid to secure credible visibility for your business story.
How to start PR?
My recommendation is to kick off with a 'brand on a page' . Here's an example of something I created for Plus X innovation hubs when the business was first launched. It was important for the leadership team to agree what the business stood for, who we were talking to, the tone and what our key messages were. Working collectively on a 'brand on a page' helps you all agree these fundamental foundation stones are.
Who Are You Talking To?
Once you've established your brand pillars, it's important to focus on your audience. This doesn't just mean your customer. In startup PR, you should focus on your  primary audience and  secondary audience.
Plus you will have a bunch of influencers around those audiences that you need to be aware of. See these diagrams below. This is how I helped some of our clean air startups define their audiences and their surrounding influences.
Getting to know your customers is a really important part of this profiling exercise. There are some useful (freel) tools available to help understand who your customer is and what inspires or motivates them. Check out these tools below.
What's Your Story?
There are many angles to deploy when thinking about how to craft your story. How interesting is your founder story? What's their background? What inspired them? Perhaps the best editorial angle though is what impact your business will have. What gap are you filling or what product or service have you designed that will help resolve a human issue? Impact effects are some of the leading angles for business stories. Notwithstanding, the top of the tree opportunities are stories announcing a significant investor raise or growth milestone. Depending on the size, these will generally always secure traction.
Painting a media landscape
Knowing in advance who will receive your story well is an important part of PR planning. Work out the media that are already sharing similar business stories to yours. These are often called  'vertical' media - those that directly serve your business industry and sector. These are media you should nurture and get to know well.
Broadsheet, business and global tech media should also be on your list but these stories may take longer to land. Top tier ournalists are inundated with 100s of press releases every day so make sure your story is highly relevant, topical and well crafted. And get to know the kind of stories your target writer tends to write.
Angles to Secure Coverage?
A recent webinar by the editorial team at UKTN - the UK's leading technology business media site - shared 5 top tips for any business pitching tech related stories: Useful insights for any tech startup PR:
Research
Can you provide new qualitative or quantitative insights to shed light on a pertinent topic, issue or trend?
Thought Leadership
Can you offer expert opinion in the form of in-depth guest articles, explaining important subjects in easy to understand ways?
Education & Advice
Can you offer expert tips on how to overcome significant challenges that a particular group are facing?
Reactive PR (news-jacking)
Can you comment on developing or breaking news stories?
Entrepreneurial story
Do you have an interesting business journey or what lessons can you share with other business leaders?
What's in a PR Toolkit?
When starting out your PR approach, build a PR Toolkit. Here are some key ingredients for an effective PR Toolkit.
-Press release
-Boilerplate/mission statement
-Fact Sheet
-Founder biographies
-High quality imagery
-High quality logo
-Monthly blogs
Agency or In-House PR?
If you're considering your first PR investment, you may be wondering whether to invest in internal PR or recruit external PR agency support. There are definitely pros and cons to both so here's a useful overview on what they are:
We wish you luck with your PR campaign!