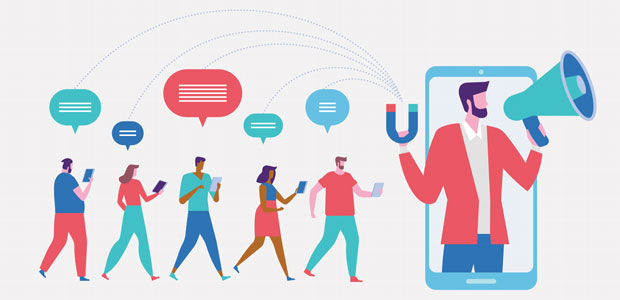 The power of influencer marketing
Social media influencers can and regularly do help startups reach new audiences. It's (mostly) a legitimate form of marketing, with some important caveats relating to disclosure and conflicts of interest. And some influencers get very well paid for doing it. In most cases, they charge a fair fee for introducing startups, new brands and products to new audiences.
The influencer marketing sector is worth almost $14bn, according to Statista. Among teen consumers, social media influencers are more trusted than 'traditional' celebrities like musicians and actors. And given that 86% of women use social media for purchasing advice, there are plenty of good reasons to consider influencer marketing as part of an overall startup marketing mix.
However, the scope of influencer marketing is not broadly understood, either by consumers or, it is becoming increasingly apparent, by some influencers themselves. In April 2022, an Australian influencer hit the headlines after she was called-out by a restaurant in Noosa, Queensland when she asked for a free meal in return for posting positive content to her social media channels. Jasmine Rollason had approached the restaurant with the offer and was surprised to be outed for it. After they publicly - and assertively - declined, she ended up deleting her Instagram account.
Stories of influencers missing the mark and getting short shrift from the businesses they approach aren't new, but they are increasing. Many businesses can't justify the cost of giving away free merchandise or food in return for free social media coverage, no matter the perceived value. Other businesses don't consider influencer marketing a necessary part of their communications strategy and others simply do not need the coverage.
But there is a hidden subtext to this. Many businesses who receive unsolicited approaches from influencers are burdened with two concurrent challenges. Firstly, responding to influencer requests tactfully and respectfully takes time and effort. And secondly, there's an unspoken fear that saying 'thanks but no thanks' will lead to negative PR. In 2020, a UK based influencer was outed for threatening a local garage with negative coverage after his request for a free exhaust for his car didn't go to plan. English car influencer Dave Aspden later apologised for his behaviour.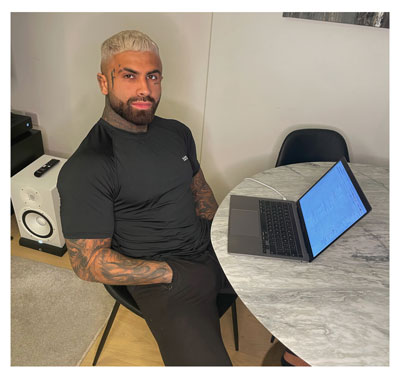 In some industries, concessions for influencers just aren't viable, no matter how high profile the personality. This is a story online luxury furniture and homeware brand Noho Home have been reluctant to tell.
Noho Home's co-founders are London-based property entrepreneur Shuan Maroof and fashion entrepreneur Harry Charles.
Shuan oversees business logistics and is responsible for accelerating global growth. He let his passion for interior design flourish from an early age, advising on his father's property business at the age of just 13.
Harry has used his experience in the fashion industry to develop the Noho brand and contribute to the goal of marrying fashion and furniture.
Founder Shuan Maroof explains why he thinks being approached by influencers has its drawbacks.
"In a way, it's flattering to be approached by high profile influencers who want to discuss a partnership. But it's not currently part of our growth plan to conduct influencer marketing. We do invest in marketing, but we're very lucky that word of mouth is doing a lot of the heavy lifting when it comes to discerning clients discovering our products."
"We sell luxury, high-spec beds and sofas that can retail for up to £5,000, as well as homeware, art and accessories. These products can be really expensive to ship. Not to mention the wholesale cost of the products themselves. So giving away free merchandise isn't as easy for brands like ours as it might be for some businesses. It's not that we're anti-influencer, but some of them don't seem to appreciate the time, effort and money that goes into creating desirable products."
Shuan's partner Harry Charles, a fashion entrepreneur whose clothes have been worn by the Kardashian family and appeared in Vogue doesn't doubt the benefits of influencer marketing, but thinks it's about finding a good fit between brand and personality, and that influencers need to understand a little more about how the businesses they approach operate.
"When a design of mine was first worn by a high profile person, it felt great and did my brand no harm at all. But I think influencers believe all businesses find it as easy as a restaurant or clothing brand to provide free merchandise. It's not the same. We do get approached a lot and some of the people in our DMs are well known. We spend a lot of time trying to respond politely and respectfully - the last thing we want to do is alienate anyone - but it does cause stress.
"What if someone takes offence when we say no? Or sees a social media influencer who has bought our products and thinks we gave them preferential treatment. There are so many risks involved and the frustrating thing is, we didn't ask for any of this. We're still new and we're still growing. On some days it feels like managing influencers is becoming a full time job"