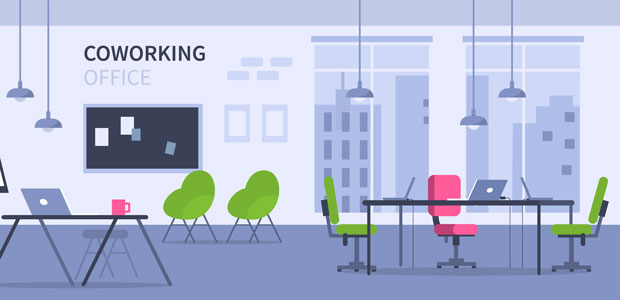 The post-COVID office demands: end of the ten-year lease
If office space providers are to survive the shift to greater flexible working, they need to keep up with the increasing demand from businesses for shorter, flexible contracts. Long term, restrictive office commitments no longer appeal to SMEs, who are increasingly looking for complete flexibility in their requirements, to scale up and down as required, and remain agile.
Not too long ago, being asked to sign a ten-year lease for a Prime London office space wouldn't come as a surprise to business owners - leases of 10 years of more have long been the norm for offices in these central and popular locations, such as Covent Garden, Soho or Mayfair. Occupiers were able to take advantage of lower rates of rent and the security of knowing they have their office space for several years.   
Today, office space providers would struggle to convince a business to sign for this length of time. Instead, many workspace providers are finding that two years is far more realistic, and is the optimal duration for both occupant and office provider. 
This shift to shorter-term requirements is why we introduced our WorkPad HQ model; allowing SMEs the chance to take fully bespoke customised spaces, fully serviced and on as short as 24 month terms.

And it's working - we saw record numbers of enquiries this year across our Prime London office locations and retained a 70% occupancy rate during lockdown from businesses who still see the value of a London presence and beautiful spaces to work from. Now that the lockdown is ending, we are almost back to full occupancy and forecast 100% occupancy in some of our Soho and Covent Garden locations.
The demand for office space is going nowhere. Even with many considering a move to a hybrid office, having a beautiful space in a buzzing area to enjoy commuting into and occasionally host clients in cannot be replaced by a complete working from home set up, or a soulless building on the outskirts of the capital.
In addition to more flexible contract terms, we're seeing more demand from clients looking for a new healthy workplace that they can adapt and customise to their needs. Certain occupiers are looking for more 'focus booths' and others private larger breakout collaborative areas for their teams to innovate and thrive. Each business is unique, but the one thing they all have in common is that individuality and a bespoke office fit for their requirements are key.
What firms and employees want is a space that is truly theirs, where collaboration is king and the environment fit for purpose, allowing for a healthy work environment. As for contract terms, the flexibility we're able to provide gives clients the freedom to increase their workforce as required, without stopping growth due to headcount or office capacity issues.
COVID hasn't changed or killed off the office at all, in fact it's the opposite. Yes, gone are the days of the large corporate office for SMEs, and long term, restrictive contracts, but this has been an ongoing trend for the last five years. COVID has just accelerated it.