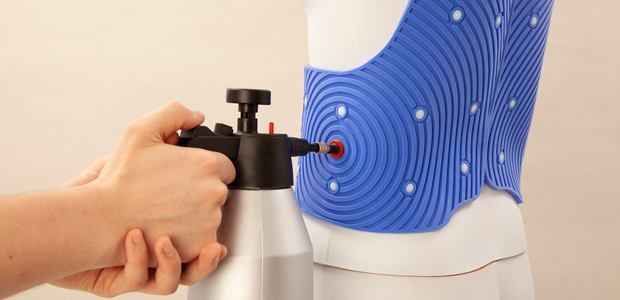 The portable body cooling device for heat illness
With heat-based illnesses such as heat stroke, current medical care often consists of an immediate emergency ice bath. However, an ice bath is anything but portable, and so Matt Anderson, Founder of Cryogenx, came up with a solution to help aid heat stroke or similar illnesses by essentially transporting the ice bath to you, which turns out can be lifesaving.
Heat illness is a serious problem - it is the second leading cause of sporting deaths, and the leading cause of death in youth sport. The Cryosuit developed by Anderson focuses on solving the problem of heat stroke and a spectrum of heat illnesses through the use of large conduction pads that are applied to large surface areas of your body such as the torso and upper legs
It was back in his second year of university, when students spent a lot of time watching documentaries, that Anderson found himself watching Walking the Nile, with Levison Woods. He explained: "We saw one of the cameramen, Matt, fall ill on screen with some form of heat illness. There was nothing they could do, and with helicopters and rangers being unable to reach him in time, he actually died. It made me think that with all the tech we have these days it seemed ridiculous that we couldn't do anything to help with heat illnesses."
And so Anderson came up with the idea of the Cryosuit, which is designed to be carried by an individual. It is super lightweight and compact, as he explained: "An ice bath is super effective, it has a 100% success rate. This isn't the same as that, but it is going to give you time and help you until you can get to an ice bath or get the help you need."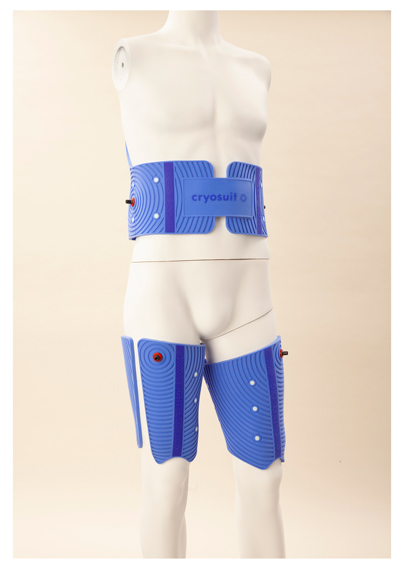 Another method to treat heat-based illness is evaporative cooling, which is the second most effective method, but it is extremely limited in its availability. Anderson wanted something everyone can use almost anywhere. That is where the Cryogenx idea and the Cryosuit was born, a portable body cooling device through a self-adhesive membrane that attaches to large surfaces of skin, combined with a portable, on-demand coolant that enables cooling rates comparable to ice water immersion with a fraction of the resources. "The canisters can be kept anywhere – they have no requirements," Anderson explained.
He added that anyone can operate the suit, and you don't have to be medically trained, and can therefore be quickly deployed in times of need and when time is a critical factor – this was another aspect of the product that was super important to Anderson.
Anderson actually contacted Levison Woods at the start of this cohort, who was totally on board with his idea and now is business partners with Anderson.
One of the main problems with heat stroke and similar illnesses, is that they are difficult to predict, Anderson explained: "It can be severe, quick and so random – so you need to be able to do something fast."
One of the main markets that Cryogenx targets is sports and exercise. Anderson explained: "Look at some of the mass events – marathons for example. There are large amounts of people spread over a big area. It is often not fully recognised and there could be an incident where help is too far away."
The issue isn't solely related to sporting events and the athletes that compete in them, there is the problem of occupational heat in the work place, sometimes in construction, mining but also the military. Heat illness can affect anyone who is exposed to heat whilst performing a strenuous task.
"There was a case in 2013 where three members of the military died from heat exhaustion while on exercise in the Brecon Beacons, so again this is an example where our solution could have played a significant role.
"This product is to eradicate preventable deaths from heat illness – and they are all preventable with the right mitigation strategy. We are trying to save lives at the end of the day," Anderson said.
He also stressed that this is a problem that needed addressing now, he said: "Heat illness will get so much worse as a result of climate change. The UN has predicted by 2030 heat stress will cost £3.2tn – it is a significant burden and so this is also integral for the economy."
It has been a long but worthwhile journey for Anderson. He started with validating the process, and how the coolant could be transferred, and then how to cool the body with just a pad. "It had to be enough to delay the body from overheating until it could get the proper treatment. I started with the theory of ice water conversion with a thermally active membrane that creates the feeling of water."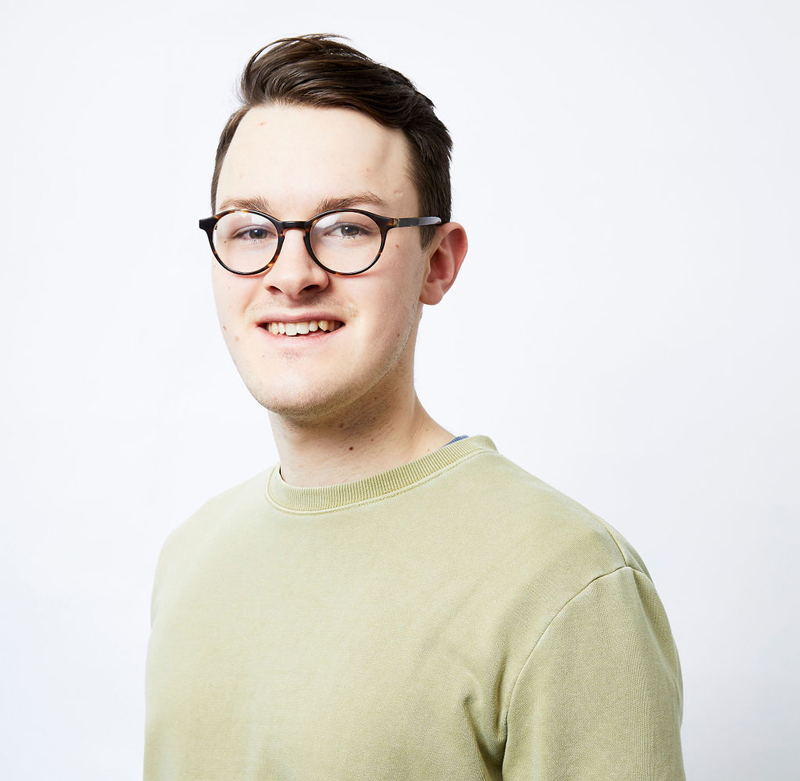 Being on the CRL cohort, Anderson explained: "I had been around the CRL space since studying at Brunel University (which is just around the corner), working and had previous experience of cohorts so I understood the support that I could get. My background is design based so I really benefited from the guidance and validation along the way." He wanted to carry on working at CRL due to the support and quality: "It gives a massive boost to the concept and business."
Talking about some of the challenges he has personally faced and what startups go through, Anderson explained that there are not enough hours in the day. "There have been some technical challenges along the way, which we have solved through product development. But that is all part of the journey – it makes it more fun and has led me to where I am now."
The business side of things has been a complete eye opener to Anderson, especially being the only sole founder on the cohort. He explained: "It is learning how to run a startup. I have absorbed a lot of knowledge which I have been trying to implement along the way. Coming to CRL and seeing others in a similar position has really driven me forward."