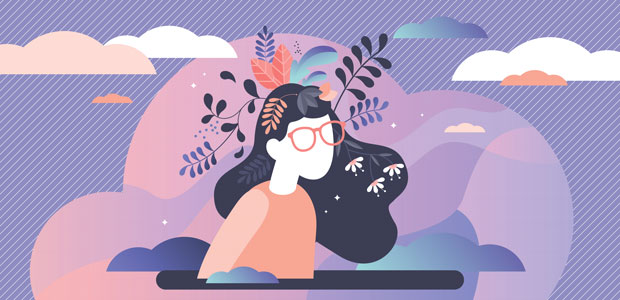 Poor mental health is costing businesses billions - how can your business take action?
On average, we spend about a third of our lives working, so it comes as no surprise that our jobs can have an enormous impact on our wellbeing. Indeed's Work Happiness Score, found that only 27% of UK workers report being happy at work, with nearly three quarters (72%) admitting that their workplace unhappiness has had a negative impact on their physical and/or mental wellbeing.
As the 'summer of discontent' continues, one workgroup that is facing increasing pressure and stress are those on the frontline who are facing customers.
Customer stress has been heightened by factors such as the rising cost-of-living as well as the ongoing travel disruption and strike action, all of which has contributed to a surge of abusive and upsetting calls from disgruntled customers who will undoubtedly take their frustrations out on contact centre staff.
With the Royal College of Psychiatrists warning that the mental health of the nation faces a 'threat of pandemic proportions' as the cost-of-living soars, supporting workers' mental health has to be a priority for every business leader.
The impact of poor employee mental health
At a time when many businesses are struggling amid staff shortages and rising costs, employee mental wellbeing can easily slip down your list of priorities.
Poor mental health will impact every business, no matter the size. Organisations depend on a healthy and productive workforce as poor employee mental health can lead to workplace absenteeism, decreased productivity and increased turnover.
Putting the spotlight on one area which is particularly suffering, MaxContact's Duty of Care Gap report recently found that 95% of contact centre agents say work-related mental wellbeing problems are making them less productive, which is costing the industry nearly £1bn every year.
Smart leaders know that businesses are only as strong as their people. Organisations should not underestimate the strain their customer facing employees have been under these past few years and the ongoing support they will require as customer frustration rises.
Excellent customer service can make or break a business. Yet, workers dealing directly with customers are often left to juggle their wellbeing whilst bearing the brunt of angry customers, and it's taking a toll on their mental health. Our recent researchshows that contact centre staff are facing high levels of stress (62%) and anxiety (48%), with 42% experiencing low moods due to work.
Over half (52%) say they would be open to a new job in a different industry if they believed it would have less of an effect on their mental wellbeing. However, interestingly, the overwhelming majority (75%) would stay in their current role if their employer made a concrete commitment to improving mental wellbeing in the workplace.
The data is clear: poor mental wellbeing is having a detrimental impact on today's workforce. It's time to move employee mental health up the to do list.
Solving the mental health crisis
Employee mental health can seem like a tough topic to navigate as there is still a lot of stigma associated with it.
Research by YouGov discovered that two-thirds of UK workers who have taken time off work for mental health felt as they though needed to conceal the reason why.  To combat this, the onus is on business leaders to actively promote the wellbeing of their workers and create a working environment that champions openness.
Businesses need to transform their working practices to put the wellbeing of all workers, especially frontline customer service staff, at the heart of everything they do. It's not enough to just say that you support mental health. Create a culture where team members feel they can prioritise self-care, set boundaries and take breaks between calls or busy periods.
Dr Andres Fonseca, Consultant Psychiatrist and Co-Founder at leading mental health care organisation Thrive: Mental Wellbeing, emphasises the importance of establishing a supportive working environment, saying, "It is vital that we equip all employees, but especially those in frontline roles, with the necessary tools and techniques to effectively manage challenging conversations. With more focus on the cost-of-living crisis, it is also imperative that we continue to open up the conversation around mental health and raise more awareness of the connection between physical and mental wellbeing while ensuring that everyone across the workplace knows that they are valued and supported."
Businesses must ensure that mental wellbeing is as important as physical health and safety. In addition to checking in with staff on a regular basis, every business should implement mental health first aiders. This is more important than ever given the economic uncertainty and personal struggles employees may be facing.
Technology is also on hand to help ease workloads and increase job satisfaction. Automating responses to basic queries and repetitive tasks can significantly protect workers from frustration and burnout, allowing them to focus on high-level and complex interactions that illustrate their value to the business.
As companies sharpen their competitive edge in the battle for talent, looking after your employees' mental health is the key to success. A happier, healthier working environment leads to a more productive and stable workforce, so putting employee wellbeing first and championing the value that your staff bring to the business whilst also providing a clear progression path is crucial.
When employees feel their hard work is being recognised, they will feel more engaged in their role and happy customers will quickly follow.