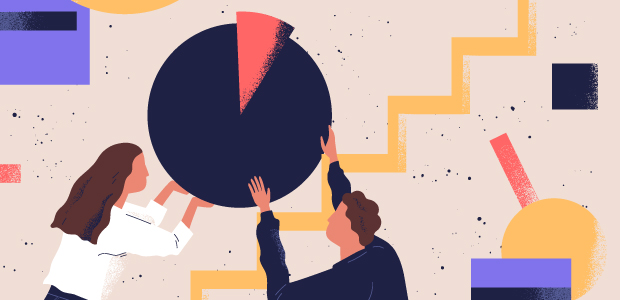 Plugging the gender divide in fintech
Despite constantly evolving, women are still under-represented in the tech sector – a problem even more acute in fintech, which is typically male-dominated. But as a woman with an eye on fintech markets across Europe, here's how we can tackle the issue.
Whether glancing at headlines, reading books or watching the big screen, girls growing up – much like my younger self – will have witnessed men securing the spotlight for their endeavours in science, finance and technology. But this is reflective of the reality we've been living over decades that have passed without STEM areas being promoted as viable options for young ladies.
And while there's still plenty of work to be done, this has improved. As the world has changed and technology has become a commodity we're constantly surrounded by, there's greater scope for girls in education which is where it all starts. Indeed, children grow up using phones, tablets and computers from an earlier age than ever, positioning technology as an opportunity rather than a threat.
Of course, the lopsided legacy of male dominance in the space has resulted in the present-day gender gap in STEM careers. The upside to this is that organisations have launched to turn that around – the Women into Science and Engineering campaign (WISE), for example.
Observing 2018 UK workforce statistics, WISE found that 44,040 more women were working in STEM fields than in 2017 which took the total to over 900,000 for the first time. Elsewhere, 1,930 more STEM A-levels were awarded to girls in 2019 than 2018, while 48% of GCSE STEM entries were occupied by girls for the third year straight.
But although maths and technology-related subjects are the norm in schools, fintech isn't. And even in the working world, the sector requires more support to build awareness because the fintech gender gap can be even wider than more established STEM areas.
Advertising fintech jobs as an option for females requires representation. For this to happen we need more relatable role models – not just women, but people with diverse backgrounds. Companies should hire more women for roles that are traditionally male-dominated, across engineering, data science, product development and business development. Maybe it sounds simplistic but if that's the case then surely it shouldn't be so difficult to implement? But I stress it's not about just appointing women because of their gender, more that they're not discounted for it.
One step in the right direction would be using neutral language to be more inviting. Another would be to recruit via public advertising rather than niche networks. By actively promoting women and building career paths for them within the organisation, employers can actively participate in the ongoing equality discussion and lead by example. That means hiring individuals of a different ethnic background, age, culture and language too. It's a process that's worked well at Holvi. I was the only woman on the team for the first 12 months, but I didn't I didn't receive special treatment – I was the best person for the job and that's precisely the way we focus our recruitment. Unfortunately, not all companies adopt this approach.
As a woman working in fintech, the severity of the gender divide depends on where you look. We see more women working in low-level positions at organisations, but fewer women are found in high-level posts. It should be said that this isn't completely on companies – it calls for a deeper reform in society.
Societal equality must improve for women to have greater opportunities for taking on more demanding roles. This means the load of parenting must go equally to the employer of the father and businesses should encourage and enable men to take paternity leave, so having a child isn't only on the mother and her employer. Take Finland, here we have been named among the most gender-equal countries in the world for support of fathers, working mothers and children alike. Meanwhile in the UK, it's common for working dads to face pressures around leave.
Across the Nordics we've seen a positive trend in increasing equality at home and a growing number of men taking longer paternity leave to care for their children. And this is something every society can learn from – there's no pre-set rule that only the mother can and should stay at home. Both parents deserve to be equally eligible for this to balance work-life responsibilities and prevent women's career paths from diverting.
Ultimately, workplace equality starts at home, so that both men and women have the same possibilities and rights to build their career without unwanted interruptions. We must also review salaries and ensure women are paid equally to men, something that often also has a broad gulf.
Leaders should openly address the topic and acknowledge that the industry has a diversity gap and thereby take actions to improve it. Beyond a moral standpoint, there are tangible diversity too, with higher levels of women and mixed ethnicities influencing companies' financial performance. That's a win-win from where I'm sitting.