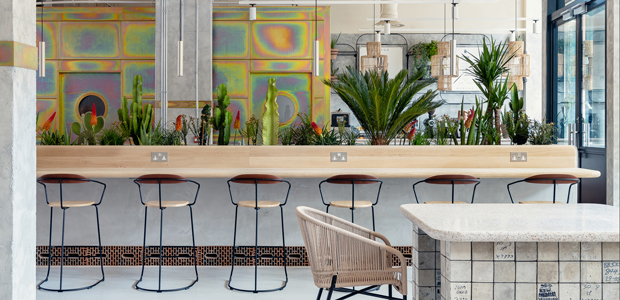 A pledge to help your local community
How can the British public help their local pub, restaurant, cafe or hotel recover from May 17th when venues reopen indoor seating?
WorkClub is asking people to join the Work 4 Good pledge from May 17th. The pledge means that those who can work remotely should work one day a week from their local, laptop-friendly, hospitality venue. 
This is one of the best ways for our hospitality industry to bounce back faster and stronger than ever - we must increase day time trade.
2500 pubs were lost in 2020. Venues like pubs are more than just a place to eat and drink. WorkClub are connecting all these laptop-friendly venues under one app. 
The Irish government recently announced a similar proposal to turn Irish pubs into remote working hubs under a post-pandemic plan to give rural villages a new lease on life. The Irish government scheme is part of a five-year rural development policy.
WorkClub is offering our services at no cost to hospitality venues across the UK to help them recover. We will promote their venues to increase traffic and revenue, by encouraging people to work from them during daytime hours. 
The economy needs a boost. Work one day a week from your local.
WorkClub's free app gives remote workers instant access to laptop-friendly hospitality venues, professionals workspaces and meeting rooms, allowing individuals and team to work safely and conveniently.
Paul Spencer, Operations Director, Edyn Group said: "We anticipate that hotel social spaces will see a significant increase in demand from the remote workforce in the wake of the pandemic. As the novelty of working from home begins to wear thin, and people crave a sense of community, these spaces provide a more stimulating environment to work from, as well as high-tech facilities and amenities. By adopting hotels as an alternative workspace, it also creates new revenue opportunities for the hospitality industry – which needs as much support as possible at this moment in time." 
Sarah Groves, Head of Sales, Young's Brewery said: "Working from the pub has become even more popular over the last year with a reduction in office work. Working remotely from your local has many benefits; it's usually a short walk from home, no overcrowded tube journey required and it's supporting the industries recovery. We offer free WIFi in all our pubs and many of them offer "work from the pub" packages through WorkClub which include unlimited tea and coffee and a choice of lunch."
James Allen, Marketing Manager at Point A Hotels said: "We were already beginning to see changes to the way Brits worked before Covid-19: flexible remote working was on the rise, and we were steadily seeing more diversity in the way we e-commuted.
"After the working-from-home Zoom Boom, however, it's clear that relatively few of us will go back to the 'old way of working.
"At Point A Hotels, we're already seeing bookings rise for those who just need some respite from working-from-home. Whether they're fleeing quarrelling flat-mates, or just need a physical change of scene, it's becoming increasingly popular to book out a professional space for variety's sake more than anything else.
"Working with organisations like WorkClub gives us the opportunity to offer these guests the workspace without the necessity of booking a room for the night too, helping us to provide post-pandemic commuters with much-in-demand flexibility."
Amber Staynings, CEO and Founder Bums on Seats said: "The Hospitality sector is the third-largest employer in the UK and it's worth 98 billion pounds a year to our economy.
The industry has adapted and innovated so quickly to all of this consumer change, however, we now need the great British public to get back into our sites and for multiple reasons. One of which is for the great British public to choose hospitality as their space to work remotely. That's why tools like WorkClub are so crucial."