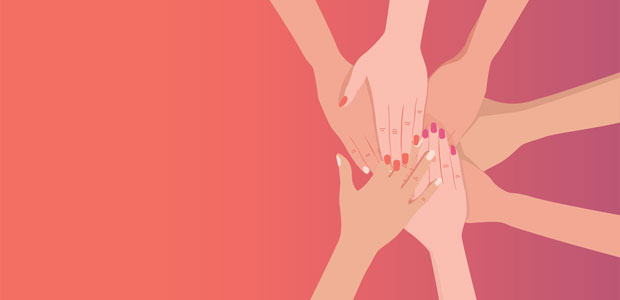 A Pledge for change
For a long time now, we have acknowledged that there is a huge gap and problem around funding and investment not going to a represented and diverse business owners and founders. But what action is being taken?
EQL:HER a network of female visionaries in the tech space in collaboration with London Tech Week have introduced the EQL:Pledge, a global initiative to increase funding for underrepresented founders, which was launched today at London Tech Week.  
Organised by EQL:HER in partnership with Pitch, the EQL:Pledge is calling on investors to commit an amount, or percentage, of funding to businesses founded by entrepreneurs from underrepresented backgrounds - including women, people of colour, the LGBTQIA+ community, people with refugee status, people from a lower socio-economic status, and people living with disability.
The EQL:Pledge will then connect founders from these backgrounds to the investors via a public pitch deck library, allowing these founders to easily connect with investors and succinctly explain their visions and plans.
Elka Goldstein, Interim CEO at EQL:HER commented that for a lot of people they are willing to help founders, by guiding them, giving them advice, or connecting with others, but the time is now for investors and VCs to put their money where their mouths are. "These businesses are not charities; they are good businesses. These people don't need anymore mentoring they need funding."
The Pledge was announced this morning at London Tech Week on the Headline Keynote stage by D,E&I Campaigner and broadcaster June Sarpong OBE, and has been actively supported by Former United States Secretary of State Hillary Rodham Clinton, Cherie Blair Foundation for Women Founder Cherie Blair QC, CBE, Dame Vivian Hunt of McKinsey and Company and Anne Glover of Amadeus Capital Partners.
Speaking about the importance of the EQL:Pledge June Sarpong said this is crucial as entrepreneurs have a dream, and it is important they have all have access to capital to make these a reality. "We know that a lack of access to capital is one of the biggest obstacles diverse entrepreneurs face in both starting and scaling up their business ideas. This is not only a loss for them but also to the venture community and society as a whole: think of the brilliant innovations that have not been realised because of existing inequities. The EQL: Pledge seeks to address this in a meaningful way. I'm delighted to be collaborating with London Tech Week and our various partners to try and help level the funding playing field. I can't wait to see the companies and entrepreneurs who will be able to fulfil their potential as a result of this important commitment."
Cherie Blair said: "Access to capital is like a spark, which enables the flames to get going. One of the biggest sustainable changes is to invest in women – these are people who can make a real change.
At the Cherie Blair Foundation for Women, we see the incredible power of women-owned businesses in low- and middle-income countries where we work, from Vietnam to Nigeria to India, every day. And yet, the women entrepreneurs we support continually tell us that the biggest barrier they face is a lack of access to finance. When women are able to start, run and sustain successful businesses, they invest back into their families and communities, they create jobs, they innovate, they boost their economies, and they change the world for the better. It's high time to recognise their enormous potential and to invest in unlocking it through vital initiatives like the EQL:Pledge."
Speaking on what the generation now must do to move forward with progress, Secretary Hillary Rodham Clinton said: "Although there has been obvious and worrisome setback recently on women, and in particular the advancement of women, minorities and breaking down the barriers, we must push through and help fulfil dreams rather than stall.
"It is about showing solidarity and using every tool available. When you are facing backlash of a very organised type, it is essential we have a sense of mission and persistence."
Secretary Hillary Rodham Clinton added, that of course COVID has been a setback, but slowly and surely, we are digging ourselves out: "There has been even more pushback on women and places where there is more of a minority, and we need to give a huge thanks to people who do see this as an importance. It is so important to get people of minorities and diverse backgrounds in positions of power as they will not just hold down ladders for others to climb up, but also ensure a better economy."
Power is not given away it is often taken and the redefined, which can then attract others who have been pushed away or left behind. It is about trying to use power to bring about positive outcomes. Secretary Hillary Rodham Clinton said: "I'm not about power that invades other countries and creates mass refugees. I respect power that created opportunities and values people of all minds. That is one thing businesses could and should be doing."
Adding onto our generation progressing forward, Dame Vivian Hunt said the key is consistency. "It has to be consistent and come from many different perspectives. There has been systematic absence in funding in women and minority backgrounds, the data and analytics show and give very conclusive answers, and that is historically underrepresented groups and underfunded."
Not just are they underfunded but also massively missed from teams and leadership positions. Dame Vivian added: "Businesses need to look at their own pipelines and data and make a change. People need to see in the data and analytics they businesses and VCs are on their side for once."
Anne Glover supported the Pledge and said it is also about creating a safe and positive culture for people to thrive: "While I have seen significant improvement in the area of diversity since the start of my career, entrenching diversity in VC is a long-term project that more people still need to address. Our industry has a long way to go, and more needs to be done to promote the hiring, promotion and retention of women and professionals from non-white ethnic backgrounds. At Amadeus we have seen first-hand how the long-term fostering of a workplace culture valuing diversity and inclusion at all levels of the business is key to achieving this, and we very much appreciate the efforts of organisations such as EQL:HER for expanding this focus to the financing of female founders."
If biases are not flushed out into the light of day, they are very hard to break. This is why the EQL:Pledge is so important in not only getting more funding for underrepresented minorities, but also highlighting it and raising full awareness so action is taking.
We need to make sure we are also using every tool at our disposal to make proper demographic changes. There is a very determined minority, that is passionate and driven and working overtime to change this.
Anne Glover added: "We are in a world where businesses can create change. This is the next step, the next level is about investing in female founders."
Dame Vivian Hunt concluded with: "The EQL:Pledge is very important as a concrete promise people can make, and really make people take action on what they have said. It is really giving them an opportunity to actively commit to pledging a certain amount to founders, and this is what we need to see."
Finally, Secretary Hillary Rodham Clinton added, it is also just as important to measure what has been done and achieved. "We need to get as many businesses and individuals with lots of sources of funding to make this pledge. But then it is about measuring the results and success, we can't just incentivise and see no behaviour changes."